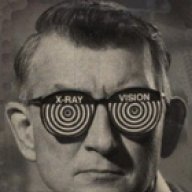 Joined

Nov 16, 2015
Messages

7,459
Reaction score

22
This is not just about W's or L's, it is about buying in, being entertained, and feeling a part of something good.

I'll start with I've been a fan since '76. I've seen all the bad years where you knew there was little chance of a W, but you watched to see that catch by Largent, or run by Warner, or 3rd down conversion by Dr. Dan, and even the occasional upset. We didn't expect much but just had hope that we'd one day put it together.

Fast forward to now. The product I'm watching now is extremely irritating for me to watch. We make the same mistakes, game after game, and at a coaching level year after year. We know the team has the ability to put it all together, but for a number of reason just doesn't. Some fans want to say, Refs, Injuries, ect., they want to point everywhere but inside the organization.
I say this lies squarely on Pete. His free form style is catching up to him. His lack of adjustments to changing circumstances and holding his coaching staff accountable has lost the respect of at least some players.

After watching that ending on Sunday I can officially say I am disgusted with our team. Losing is one thing, but the lack of discipline on this team, and spoiled tantrums by a few of it's leaders is sickening. Graham, Bennett, Ifedi, Richardson, Jefferson....I'm talking to you. I seriously hope the NFL throws the book at us and we get what is deserved for that shit show of sportsmanship. It will take hitting bottom to bring about change, and sadly I doubt we are quite at bottom. I've purchased no new gear this year, and am considering turning them off on Sundays for the first time in 41 years.

I do know that "this too shall pass" when it comes to feelings. I just have no idea when at this point.