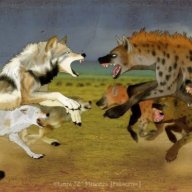 Joined

Oct 9, 2016
Messages

7,529
Reaction score

3,355
Location
Two weeks till season opener. National media tanked our team #32? and laugh at our opening day QB! Of course, some of these are understandable, our OL has a new coach and starting two rookie tackles, our RB1 and RB2 already injured, we may even start two rookie CBs. Not enough? our defense will switch from 4-3 to 3-4 under a rookie DC. Oh, as if that's not enough, we were dumped by our franchise QB because he wanted to play for a team that he didn't have to carry.
This may be 2010 all over again, national experts are down on our boys, I say it's time to circle the wagon and cheer on our boys. I truly feel the team may surprise us, may not be the beginning of season but certainly the second half. OK, I am a homer, a Seahawks homer, but I am not the only one.
Here are my reason for optimism:
Our 2021 defense was #11 in points allowed, better than the 4 teams in conference championship games. I say our 2022 defense will be better than 2021! If we pull that off, we will be top 10.


Our 2021 offense was #16 in points scored, and we lost our franchise QB. But Russ and Geno got the same PPF grade in 2021, I was surprised, but it's true. Russell hit floor in '21, but guess what Geno played best ball in his career. PFF graded them identical at 73.9 with Geno better, yes better when both had clean pocket, Geno was 131, Russ 111. Geno is top PFF graded QB in this preseason.


Our draft sucked for years, remember Collier? but I think John found his mojo again in '22. Woolen and Bryant may earn starting role. Our two tackles both flashed.
National experts are down on our boys, our former franchise QB is tired of carrying the Hawks, we have a very young team they need love and support at this point. I am circling the wagon and predicting a surprise season, time to make those experts eat crow again just like how we force them to in 2010, 2011, 2012, 2013. For motivation, let's rewatch how our boys marched 98 yards and scored on the RAMS, Superbowl champ.
Go Hawks,
Last edited: