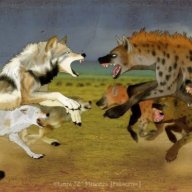 Joined

Oct 9, 2016
Messages

5,575
Reaction score

774
Location
Off season fun, I am prematurely declaring that Lock will be that perfect PeteBall QB for 2022 season. Here're why:
PeteBall is all about balance, Lock won't be asked to carry the team. PeteBall's emphasis on running game, and we do have Penny and company. Our RBs will benefit from Waldron's more creative schemes, not just straight up between tackles. If Penny can be, heck, 60% as effective as his last few games, we have a feature back capable of over 100 yards per game.
A strong running game empowers play-action, which Lock has proven to be good at, his QB rating under playaction was 120.5, 7 TD, 0 int, and 69.6% completion. https://www.milehighreport.com/2021/1/7/22219181/drew-lock-elite-playaction-2020
Pocket time, Lock had 2.4 seconds of pocket time in Denver, same as what Russ had in 2021. 2.4 seconds is a lot, more then Rodgers, Big ben, and Brady had, same as Mahomes had. Locked suffered 24% QB pressure, Russ 29%, sounded like Lock got rid of the ball faster, or at least more willing.
For PeteBall to work, the QB need to go deep to keep the defense honest. Lock has strong arms, probably not as good as Russ's, but may be good enough.
Chips on shoulder, Lock has been label a bust. OK that chip is still way smaller than Russ's, after all, Russ's father went to an Ivy league school, his sister went to Stanford, he went to NC state. That's like he was the certified dumb ass of the family. But that 'bust' chip ought to motive Lock.
All in coachable, no reason to think that Lock won't be coachable, in fact, probably very eager to learn.
Lock's game has holes, no doubt about that, and he ready admit that his game needs work and willing to work on them. I think at $2m, Lock is the prefect Peteball QB for this season.