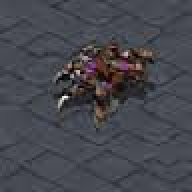 Joined

Dec 3, 2013
Messages

372
Reaction score

7
Introduction:
Is it just me or has there been a ton of talk about multiple teams being aggressive in FA? More than that I feel like most of them are targeting pass rush.
It could be like buying a new car and then suddenly seeing the car you just bought everywhere, but it just feels like there are a lot of teams with more cap space than Seattle that are going to be aggressive in FA.
Assuming Seattle wants to address their pass rush in the offseason, I think Seattle may need to create even more cap space. So that is what I tried to look at in this mock.
Assumption 1:
Competition in FA forces Seattle to spend more than they intended, forcing them to release Justin Britt, Ed Dickson, Fluker and KJ Wright. This allows Seattle to resign Clowney, Reed, QJeff, and Ifedi.
Seattle then goes out and signs Matthew Judon, Michael Brockers, Vic Beasley and Robert Quinn.
Assumption 2:
Rashaad Penny is not recovering from his ACL+ injury as quickly as Seattle would hope given the additional damage to his knee (see link below) and there is concern about his availability come training camp.
http://www.nfl.com/news/story/0ap300000 ... for-season
Assumption 3:
Seattle keeps Fant, and Hunt stays on a Tender.
Alright, on to the picks:
1st Round - Pick 27: Lloyd Cushenberry III, C, LSU
There's a part of me that would think Seattle could trade back and still get a quality center, but given the assumptions above, I think that you take your guy here.
The reason I ended up choosing Cushenberry is solely because of his tape versus Auburn--specifically, Derrick Brown. I think Brown is an Aaron Donald level talent and if there was a player in College Football that could prepare a young man for what he will face in this division with Donald and Buckner, it's Brown.
Now let's be clear, Brown beat Cushenberry more than once, and some of them were bad. But Cushenberry had moments where he recovered well, and there were moments that I would consider a win. Beyond Auburn, Cushenberry had a strong game against Alabama and has three seasons starting in the SEC.
Cushenberry has a strong anchor in pass sets and has enough power to move his guy off the line on run downs. But I suspect that Seattle may go into the season starting Hunt, especially if Seattle starts the season with the Niners or Rams. I have some concern about his ability to deal with speed off the snap (again refer to his game vs Auburn) and I think he can be out leveraged from time to time.
Tools aside, Cushenberry was awarded the #18 (with Chaisson) this year which is traditionally awarded to a player that has overcome adversity. Well there's no more adversity than being an interior lineman in the NFC West and I suspect that Seattle will like his character and play.
[youtube]P_qos_5H87I[/youtube]
2nd Round - Pick 27: Jalen Reagor, WR, TCU
AJ Brown, Mecole Hardman, Parris Campell, DK Metcalf and Dionte Johnson all went around this pick.
Now that doesn't mean that Reagor will be here, every draft is different afterall, but these were exciting, dynamic players that lasted to the end of Round 2. Again, that doesn't mean Reagor is here, but he works as well as Mims, Ayiuk, Ruggs, Higgins or Hamler.
Reagor just happens to be one of the more exciting players. If Russell Wilson wants to add firepower to the offense, Reagor fits the bill. I view Reagor as something of a Mecole Hardman+.
Reagor can be dynamic in the return game, on screens, on jets sweeps, on crossing routes, on deep routes much in the way that Hardman can, but I think Reagor offers more in terms of his ability to win contested balls.
Much like Hardman, I think he has issues with his route running and will have a similar feast/famine type of season. I also have some major concerns about his ball security as he can let the ball get far outside his chest (similar to what Carson does at times).
But the athleticism and big play ability definitely upgrades the offense.
[youtube]v9UQcG0ORMc[/youtube]
2nd Round - Pick 32: J.K. Dobbins, RB, Ohio State
Everyone should know who J.K. Dobbins is at this point. I have seen him mocked at the end of Round 1 and I've seen him mocked at the end of Round 2. I see Dobbins as more of a 2nd Day pick myself, but probably see him going around the 50s.
The reason I say that is because the player Dobbins most reminds me of (On-The-Field-Only) is Ray Rice. I don't expect Dobbins to have the most dynamic combine, even if his numbers are solid to above average. There are bigger backs, more explosive backs, better receiving backs, faster backs, etc in this class in my opinion, but I would say only Jonathan Taylor really excites me more out of the top RB prospects.
Another comp for Dobbins for me (not in style but in function) is Dalvin Cook (another 2nd Day back). Both Ray Rice and Cook were taken in the 2nd Round because they didn't have that explosive trait that excites the NFL. Dobbins (to me) is the same.
But that isn't a slight. Ray Rice and Dalvin Cook both outperformed their draft stock because they leveraged their average to above average athleticism with a fast processor. Dobbins, like Rice/Cook, knows how to leverage his traits. His balance, quickness, and vision are Star Caliber in my mind. Give him a crease and he'll turn it into a big gain. Fail to wrap him and he'll bounce off the tackle with elite balance. He's not Lynch, he's not going to plow through a tackle, and he's not quite as balanced as Alvin Kamara, but he shows the ability to play through contact.
I have several hesitations putting Dobbins here. For one, it's another high pick at RB in 2 years and it's for a player that I think is very very good, but not, Saquon Barkley/Nick Chubb good. But he's a more complete RB than I think Penny or maybe even Carson is. I also really don't think he lasts this long, but he's a player worth talking about if he falls to the mid/late 2nd.
[youtube]3k3kPEuSzrI[/youtube]
3rd Round - Pick 36 Ben Bartch, OT, St. John's
Ben Bartch has been picking up draft hype since the Senior Bowl and I've seen him mocked into the 2nd Round of the draft but I just can't see it.
Don't get me wrong, I like Bartch. For me, Tackle comes down to how quick they move and how long the arms are. There's obviously more to it than that, but that's what I look for. How well does he carry himself and does he have the length to play in the NFL? Bartch checks those boxes. The fact that reports from the Senior Bowl are that he held his own against the competition bodes well for him as a prospect.
But late 3rd is where you take a Division III Offensive Tackle at the highest in my opinion. It's hard to even judge him when you watch cut ups of him. The level of competition is so low compared to NFL talent that even if he does develop, the odds that it is in his rookie season are slim at best.
Given that Seattle can sit Bartch behind Brown makes this move viable for me. He's also not a Fant level project which means he may be able to spot start his rookie year if Brown gets hurt and not be a disaster.
[youtube]XnZt0qnLME[/youtube]
4th Round - Pick 27: Troy Pride Jr, CB, Notre Dame
Seattle needs a successor to Justin Coleman. Ugo Amadi was drafted as a FS and then moved to Nickel CB. Jamar Taylor was pulled off the scrap heap. Lano Hill as the third Safety was a disaster.
Troy Pride Jr. can be that guy. He's strong jamming off the line and has extremely quick feet. I have questions about his ball skills but overall I think he can be our solution to our Nickel defense.
For everything else, I'm going to pass it off to Matty:
[tweet]https://twitter.com/mattyfbrown/status/1220238665294786560[/tweet]
[tweet]https://twitter.com/mattyfbrown/status/1220238799336284160[/tweet]
[tweet]https://twitter.com/mattyfbrown/status/1220238872241635328[/tweet]
[tweet]https://twitter.com/mattyfbrown/status/1220239203637891073[/tweet]
[tweet]https://twitter.com/mattyfbrown/status/1220239634283859969[/tweet]
[tweet]https://twitter.com/mattyfbrown/status/1220241464522936320[/tweet]
4th Round - Pick 40: Damien Lewis, OG, LSU
When I went to go watch Cushenberry vs Auburn, Lewis kept standing out to me. If there was one lineman that had a rep where he outright beat Derrick Brown, it was Lewis.
I'm not sure Lewis would fit what the Seahawks are looking for in a RG. He's not that mountain of humanity that Fluker or Ifedi is, but I think he has more than enough size at the position. He also moves well and anchors well, which I think would make him an upgrade in pass protection. Moreover, given the health of Fluker and his familiarity with Cushenberry, in this scenario there is path to both starting and a fast start at training camp.
[youtube]P_qos_5H87I[/youtube]
5th Round - Pick 16: Reggie Robinson II, CB, Tulsa
Seattle needs to continue to add to their secondary. If nothing else, Robinson adds quality depth at the position. At best, Robinson beats out Griffin or Flowers.
Robinson's athleticism is apparent the moment you watch him. He looks incredibly fast. But more than the physical ability, Robinson has a very fast processor. As weird as it may sound, Robinson reminds me of Wagner at the corner position. Wagner has this weird twitchy play style where he has these moments where he stops moving for a second, identifies what's happening, then explodes towards the ball. Robinson flashes similar skills. Another comparison that came to mind is McDougald with more speed. Just a very savvy player.
Beyond that, his actual play is very exciting. He seems to always be step for step with his WR and when he's not, it's because he knows the play isn't going his way and is already breaking on the ball. If I have gripes about Robinson, it's his physicality and ball skills, but none of our corners are currently ball hawking players, so that's a negligible concern.
[youtube]-bPlCEJ3Bl4[/youtube]
6th Round - Pick 43: Stephen Sullivan, TE, LSU
Stephen Sullivan was stuck behind Thaddeus Moss which is why he's not had much room to show what he can do.
Sullivan can fit that Jimmy Graham roll in this offense. He's got size and athleticism at the position and showed well in the Senior Bowl. He's essentially a big WR playing TE. Pair him with Dissly and Hollister and you have a TE room that can really present a headache for a defense.
SF and KC both have incredibly talented TEs that create mismatches and when Wilson had Dissly he was the MVP front runner. Having an explosive TE is a huge benefit to an offense and Sullivan has the upside to be that guy. At worst I think you are getting a guy that can move the chains on 3rd down.
[youtube]2rvp-OzdkII[/youtube]
Pros:
1)
Aggressively addresses OL and allows Seattle to add cap space to fix the pass rush.
2)
Adds explosion to the offense with Reagor and Dobbins
3)
Attempts to solve the Nickel defense problem with Pride/Robinson
4)
Adds to the TE room and adds a 3rd down, move the chains player
Cons:
1)
No immediate upgrade to Ifedi and hopes a small school OT can become an NFL starter
2)
No new youth on the DL and relies on high priced veterans
3)
No investment in Safety and relies on two aging players in McDougald and Diggs to remain healthy and effective
4)
No new depth at LB and with Wright gone, that doesn't leave much depth behind Barton and Wagner.