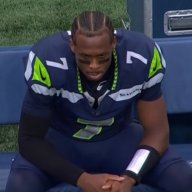 Joined

Jan 28, 2011
Messages

10,360
Reaction score

6,672
Location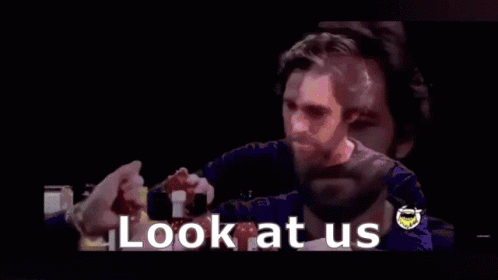 What a stupidly good year. Seattle, in what most of us thought would be a throwaway year, is in the playoff hunt. Pete and Co. have done it again - we gave up, they approached it with the same mindset as they always do. "We like our squad and we're going for it."
Despite this, Seattle is STILL SITTING IN TANK TERRITORY with a top-5 pick from the Donkeys and their loaded diaper at quarterback... without having to tank themselves!
This draft is going to determine a lot of the future for this team. Once again, a blue chip pick. Let's look at what they might end up doing.
Round 1, Pick 3: Will Anderson, Edge/OLB, Alabama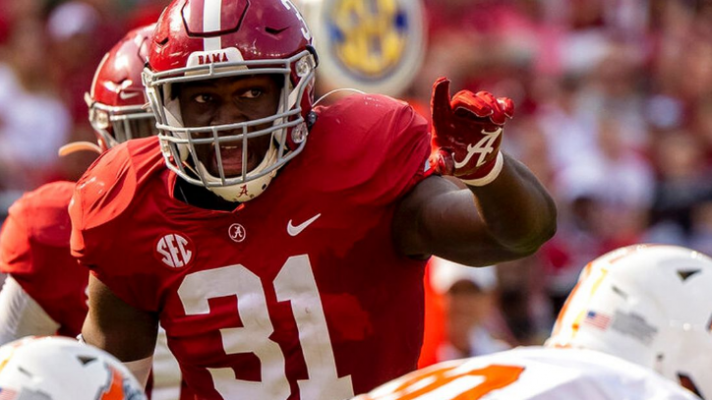 Cool! Seattle gets a guy no one thought they could. (Sorry @Chevy - do feel free to contend my thoughts, I know you're down on him.)

While Will doesn't appear to be the "generational" prospect 2021 led us to believe he'd be, he's still a very well-rounded edge who plays with grit. He sets a proper edge and can win with different moves when rushing the passer, while still being a versatile guy on the edge. Will plays with attitude and doesn't appear to really have motor concerns, which is nice. He's got the production - 2021 was better than 2022, but he's still a blue chip prospect with obvious capability. Some are down on him, but I'd contend that's based more on the expectation he set with his nutso 17.5 sack 2021 campaign.

Seattle is hurting on the edge as well as on the interior, so this is the prime spot for a player to help them build an identity in the trenches.
Jalen Carter would also be an option here, but I have him and a quarterback going before third overall in this scenario.
Round 1, Pick 20: JL Skinner, SS, Boise State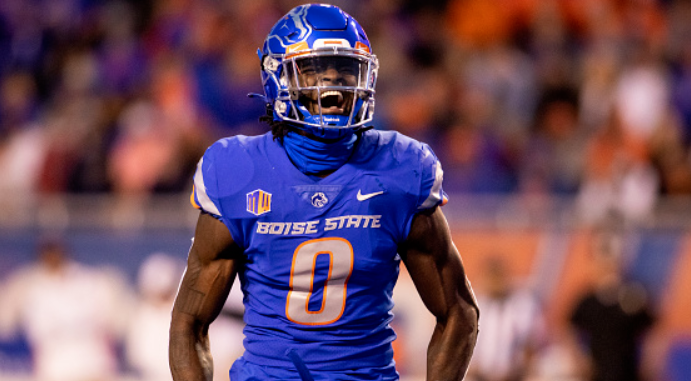 Another cool prospect, but I am not sure Seattle would sink a first into a safety. They still believe in Jamal I think, and I do too when considering Jamal the player - but his injury history is becoming undeniable. Jamal plays with his hair on fire, he hits well, and he's not bad in coverage like many think but I can't imagine him stringing together healthy seasons after this. The claiming of Abram hints at their desire to get a hitter in the defensive backfield. Abram has bounced a lot, so my money is not on him suddenly becoming a solution - obviously, this pick isn't made if Abram puts it together here.

JL is an attitude pick. He's possibly the best hitter in college football and absolutely oozes "it factor." Plays like a grown man among boys. I cannot imagine Pete is happy with facets of his defense - namely, their lack of the big d*** energy like our boy JL has here. The man lays lumber with reckless disregard for the lives of opposing players.

They need a hitter. They need a tone-setter. They can't rely on Josh Jones. JL is the tone setter in this draft. It all makes sense. (20 overall is a little rich. This could be after a minor trade down.)
Round 2, Pick 34: Rashee Rice, WR, SMU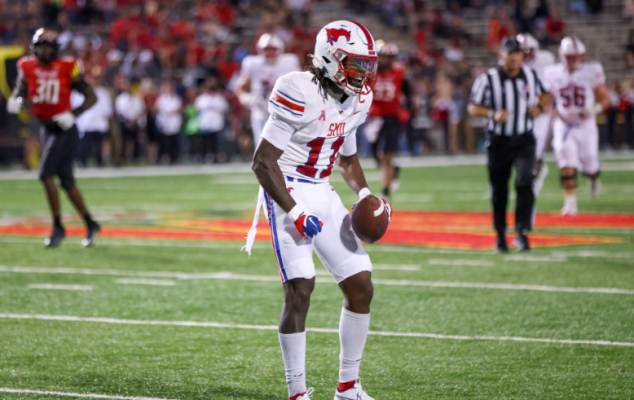 Seattle is going to find themselves in a precarious spot should they not be able to figure out the receiver room outside of DK. Lockett is aging and likely doesn't have much time left, so his replacement needs to be found preemptively. Dee Eskridge is trending bust, and Marquise Goodwin (while being surprisingly good) is a journeyman. They need to get not just immediate help at WR3, but a successor to Lockett to be the guy across from DK for years to come.

Rashee Rice might be my favorite receiver in the entire draft. He has game-breaking ability and is the leading receiver in the nation this year in receiving yards. He's going to test amazingly, and probably will go in the first if he trends the way I think he will. Strong, authoritative hands with good routes, great speed, and the ability to make tough catches look effortless. His body control stands out to me ala Garrett Wilson in 2022. His highlights are some of the best available to watch.
Round 2, Pick 51: Sedrick Van Pran, OC, Georgia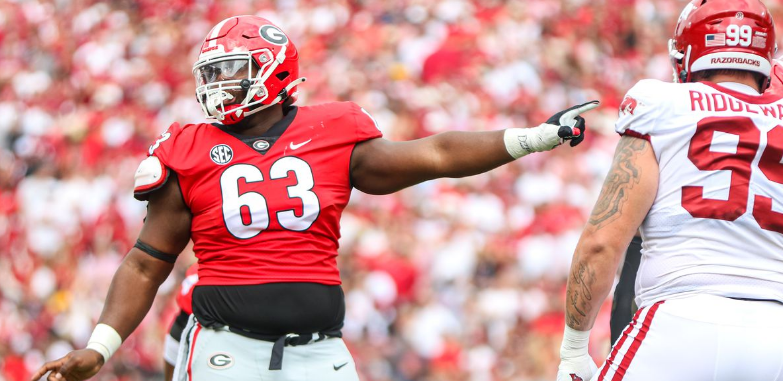 Seattle hasn't shown any hesitancy toward spending capital on the OL... other than at center. That makes this pick questionable as to how realistic it is, but Van Pran is their kind of guy I would think. He moves well, he's adept at walling off blockers in the run game, he's intelligent, he's got an NFL body, he's savvy, and he's hella experienced against good competition with that SEC resume. Good footwork, good first step.. Dickerson will like that.

They like to plug and play veteran guys at this spot, but it might be time to shore the spot up for a while with their own draft pick.
Round 3, Pick 83: Michael Penix Jr., QB, Washington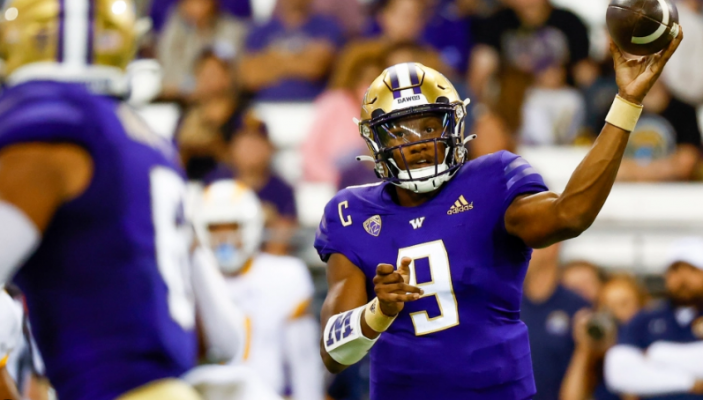 Who doesn't love local talent?

Michael Penix Jr. rattled off a Heisman-worthy season for the Huskies, showing off a live arm that can make every throw at the next level. With his injury history and age, he may actually fall into the second half of day 2. Plus, he's a lefty, which likely carries a bit of a penalty on his stock for better or worse even if its just an irrational bias. Pete has worked with lefty QBs before (Leinart) and they brought Levi Lewis in as a UDFA, so I don't know if Seattle would hold any bias like that.

Penix probably doesn't start immediately as I think they bring Geno back, but I don't think John Schneider was blowing smoke when he claimed he wanted to get back to selecting quarterbacks more often in the draft - and Penix is just the kind of guy he'd enjoy. Seattle has had some success with mid-round quarterbacks who are driven to exceed expectations... I think they hit up the same playbook here should Penix be available.

Penix just makes sense. In more ways than one.



Alright, let me know what you think, chaps. This mock is mostly things I hope they'd do, rather than my guess at exactly what they'd do. I think they'll look for IDL help in this draft, but this kind of slate remains a possibility regardless. An exciting draft season awaits - so many things they could do, and so many picks with which to do 'em.

The trend I'm going for is simply "get some damn attitude back," particularly on defense. It's time to set the tone of this next era of Seahawk ball.
Last edited: