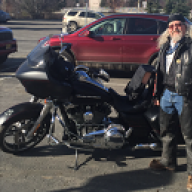 Joined

Mar 3, 2007
Messages

22,453
Reaction score

843
Location
He struggled this year, and managed to add a 2-Seam pitch (whatever that is) to his repertoire that made his pitches harder to predict. But I think he needs to work on the same thing that NFL QBs work on, and that is to make every play look the same.

I say this because after I saw the Astros tear him up, I naturally got suspicious that they could tell what was coming. And even Ryan Rowland-Smith said "I think Robbie's telegraphing his pitches."

I also heard a podcast that was talking about Robbie spending all last off season with a set up in his back yard, looking for small ways to improve his pitching. There's no way, IMHO, that he doesn't go through this off season, studying this year's pitching, and seeing where he might be able to improve. Looking for any kind of give aways in his pitching process.

If he can do all that, next year we'll have a rotation of 2 Cy Young winners, and 1 future Cy Young winner in George Kirby. Logan Gilbert is an excellent pitcher too that I only expect to get better.

I think if that works out, all we need is another good bat. Maybe Winker gets back to his All Star status, or maybe we pick up a .300+ hitter (or 2), to help out our elite pitching staff.

Either way, I can't wait until Spring Training. This year got me back in to Baseball, and I'm looking forward to a lot of fun next summer.