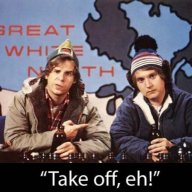 Joined

Mar 17, 2016
Messages

1,475
Reaction score

1,327
It started with BWagz and it just keeps getting better.

If you would have told me that we would get sort out Geno, get Bobby back, be going back to a 4-3 defense WITH Bobby back -

AND have the top ranked Corner and WR in the draft, AND have the Center of the year from last year in our draft picks.

And that doesn't count our FA signings, or the dribs and drabs of what's left here.

Well, I would have thought you were crazy. I thought the Bill and Ted's Excellent Quarterback Hunt trip was going to be the downfall of this offseason.

We're rocking. Obviously have to do a little more research on the newbies - but everything after NO QB for us is gold.

I STILL think there's a big FA signing left to do - just a nagging thing in the back of my head post-draft.

Looks like we're contenders this year folks. Seems like to me! Thanks to TEAM3 for the picks!!!! - and buckle up!!!!