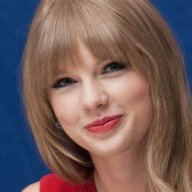 Joined

Feb 26, 2023
Messages

315
Reaction score

423
Location
Backup/rookie QB nowadays don't get practice reps like they used to. So sitting any rookie QB for a year or more is not going to help him progress as a player. So, if he gets drafted by us I think he needs to get reps in practice and get game time during the season as a rookie.

Fields was better in college because he had a lot of NFL talent on his college team. Richardson was working with much lessor talent on offense. Fields was throwing to Garrett Wilson, Chris Olave, Jameson Williams, and Jaxon Smith-Njigbe...Wilsonm, Olave, Williams were all drafted in the 1st round and Jaxon Smith-Njibe is a projected 1st prospect in this draft.
All very valid points. Fields was also a better passer than Richardson in college. He didn't have the same accuracy issues.
But again, the only way to improve & gain experience is by actually playing. Not just practice reps. But live game reps. It's the same for all QB's. Which is why so many struggle with limited games played in college.
Trey Lance had a total of 17 starts in college & has barely played his first two years. Meanwhile, a guy like Brock Purdy, who started for 4 years, is able to play his rookie year & outperform him.
Last edited: