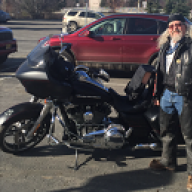 Joined

Mar 3, 2007
Messages

22,449
Reaction score

839
Location
WYMAN AND BOB -- Hour 1 - Cliff Avril

Former Seahawks defensive end Cliff Avril joins Dave and Bob to talk about the adjustments the Seahawks have made on the defensive line that has led to the rapid improvement over the last few weeks, along with what he has seen from the rookie class, and how the front office was able to not miss a beat this past offseason.

Then, Dave and Bob analyze something that the Seahawks are the best in the NFL at doing this year, plus preview the timeline for Mariners free agency.



WYMAN AND BOB -- Hour 2 - Paul Moyer

Former Seahawks safety, and current member of the Seahawks Radio Network, Paul Moyer joins Dave and Bob to talk about the Seahawks defense, the most impressive part of the game against the Giants, and why Dave still probably won't be allowed in the Mariners group chat in 2023.

Later, the guys talk about how the connection between Geno Smith and the Seahawks receivers has developed since the start of the season and look at how the Cardinals offense will be different with DeAndre Hopkins.




WYMAN AND BOB -- Hour 2 - Adam Ray

Comedian Adam Ray joins Dave and Bob to riff on some newsworthy items around the sports world.

Then, the guys discuss why the defensive line has been the key to the resurgence on defense and what they have noticed about why it can be sustainable the rest of the season.



BUMP AND STACY -- Hour 3: NFL.com's Gregg Rosenthal on Geno Smith and the Seahawks

Stacy Rost and Curtis Rogers discuss Geno Smith and how the Hawks look going into their game against Arizona with NFL.com's Gregg Rosenthal, and they talk to Kraken Center Alex Wennberg following the Kraken's 4-0 win over the Minnesota Wild.



BROCK AND SALK -- Hour 3-Joe Fann on Seahawks expectations, Gee Scott (97.3 KIRO)

Our weekly Friday conversation with Joe Fann covers which Seahawks player/coach deserves to win an award, what his new expectations look like for this year's Seahawks team and his thoughts on the 2022 World Series.

Gee Scott (Gee & Ursula, 97.3 KIROfm) goes over his own thoughts on John Schneider and how deserving he is of accolades for his most recent draft before some discussion surrounding Kyrie Irving.