Al Woods 5th best NT, Woolen 5th best CB
For too long, we have allowed everyone else to define the best of us as players. That ends now.

nflpa.com
For the first time ever, NFL players are honoring the best in the game by naming our Players' All-Pro team, which will be announced tomorrow. Every active NFL player had the opportunity to cast their vote to decide who is

really

the best at each position.

We compete against each other all season long, watching hours and hours of film week after week after week, and yet we have never had an opportunity to truly use our expertise to select the best of us. We think it is important that players take the time to define ourselves, because so far, we have allowed everyone else to either pick or dilute our voices.

For example, players vote for the Pro Bowl, but only get 1/3 of the say. The "NFL Top 100" is another list where we have input, but the setup is flawed because it compares players in a way that belies the sport and players do not really take it seriously. Also, how can one fairly compare different positions to each other in a linear list -- for instance, a QB versus an offensive guard? The Players' All-Pro is the

only

team voted on exclusively by players, in a way that makes the most sense to the game of football -- and the response from our membership has been tremendous.

Here are the rules that differentiate us from anyone else:

Only active NFL players can vote and they get only one vote.
If a player missed five or more games as of Week 15, then they are ineligible. This is to ensure that we are choosing the best players who had the most impact this season. Being available counts.
Players cannot vote for themselves or for their own teammates
Players vote for the position group they play in and line up against.

For example, centers can vote for:

The best Center in the league
The best nose tackle in the league
The best Interior defensive lineman in the league
The best off-ball linebacker in the league

We had each various player leaders from each team nominate their two best special teams players (or "core teamers") for the ballot. We wanted the locker rooms to decide who should represent their team in that position.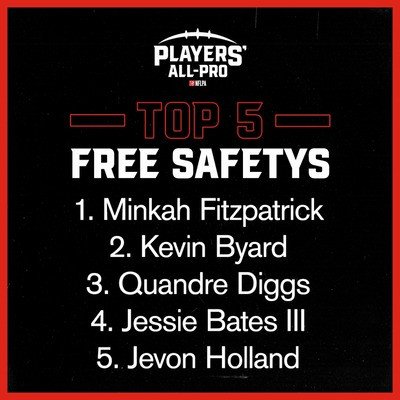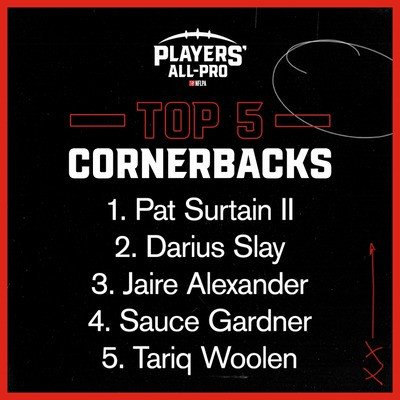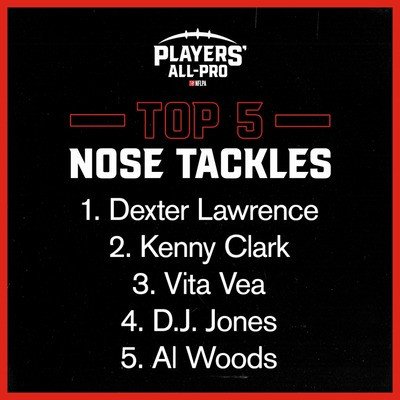 Last edited: