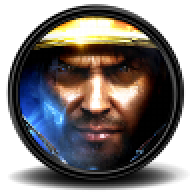 Joined

Mar 3, 2007
Messages

1,665
Reaction score

186
Location
Grading draft picks is a blast for me. So this year, I thought I'd do something a bit different, and pre-grade some possible choices. To start, here are my pre-draft grades for pick 20. Note that these assume that we go DL or Edge at 5.

Witherspoon or Gonzalez (CB) – A++. I'm not a huge fan of going CB in round 1, but I just love both of these players, and think they are both legit top 7 prospects meaning the value here is amazing. My read is that at least one of them will fall near 20. Maybe our most likely trade up targets.

Nolan Smith (Edge) – A+. Good value and great fit. Tested great and it does show up on the field as he really does fly around. Tough as nails and plays bigger and stronger than his size. Probably the best edge in space of any of the top 10 edges. Great first step. But, he's struggled to put it all together – probably due to his struggles getting off blocks.

Levis or Richardson (QB) – A+. I'm not targeting these guys at 5, but love them at 20. Even though I don't think either will reach his full potential, the risk reward of me being wrong is simply too good at 20 to pass on. I'd opt for Richardson over Levis, but would take either with a smile at 20.

Murphy (Edge) – A. A physical freak who has amazing upside and good fit, though his tools are inconsistent on the film. When I watch him, he almost looks a bit tentative at times, and struggles with wash/garbage/etc.. He's at his best on clean plays, where he is matched up 1:1, makes a single read, etc. This is right in his range and maybe the single most likely option at 20. If we pick something other than front 7 in the top 5, this becomes an A+ for me.

Bresse (DL) – A-. An interesting pick who was trending towards a top 10 selection until last year when he struggled, likely due to a family tragedy. I give him a bit of a pass for that. I view him as a high floor guy, as a fine/rotational 3-4 DE. His upside is through the roof as a long, strong, big, quick, slippery, well rounded, and ideal 3-4 DE. He's currently being mocked a bit later than this, but I like him enough to still give it an A-.

Klancey (DL) – A-. An outstanding pass rusher, he's being mocked in the late 1st or early 2nd, but I expect for him to go higher than consensus, and to be off the board by 20. One of the top 3 pass rushers in the draft, I'd love him as a rotational guy on our DL in year 1. Yes, he does get run over in the run game…

Van Ness (DL/Edge) – B+. Great value, but I'm still not sure where he fits on the team. At his best in a 4-3, and may be a situational player in a 3-4. But, a great player and an infusion of talent – you just may need to scheme him into your D for a while.

Jaxon Smith-Njigba (WR) – B+. My favorite WR in the class by a mile, and the only WR who gets a passing grade from me at 20. He's a less savvy, but more physically gifted Baldwin. He'd be great in the slot right away, with the ability to develop to an outside guy in a year or two.

Mazi Smith (NT) – C. Even though he's the best NT in the class, at probably our greatest position of need, and is projected to go in this range, I simply don't see the value. To me, Mazi is a clear 2nd rounder, and at a position that should come cheap. This is too much of a reach for me. Note that he's one of my best-case scenarios at 37.

Flowers / Adison / Johnston – C-/D+. Even though all three of these guys are often mocked in this range, and some may even be gone by 20, I don't see 1st round grades for any of them. I'm especially concerned about Adison, and I don't see him jump off the film like the pundits.

Torrence (OG) – B-. Probably the best interior OL in the class, he's big, strong, and adequately athletic. This is a pinch high for him and we have other needs, but at an area where we do need some bodies and a good fit. I never see him mocked to Seattle, and I'm not sure why…

Aliva (OG) C-. A slight poor man's Torrence, I like him as a prospect and have him as a solid early 2nd, so 20 is simply too high for him. One of our likely targets at 37 and a good player – just not the value I want.

Michael-Schmitz (Center) – C. The best center in the class, and someone who can start on day 1. But, this is a bit high for him, and there's a good chance that he'll be there at 37 or even later.

Tippman (center) – D+. A fine player, but lacks the physical tools to be taken this high. He may be around at 52, but I worry that this is the guy that draws the gasps on NFL Network when we take him at 20. This is my mostly likely most bad scenario at 20.

Emmanuel Forbes (CB) – D. He's that super lanky CB. I worry that we'll target Forbes at 20 as he's a CB with crazy length and good with speed, and is sneaking into round 1 in some mocks. But to me, I simply don't see it. He's as skinny as any NFL prospect I've ever seen, and can get manhandled a bit like a tall Kelly Jennings – and lacks the fluidity of the other CBs going in the 1st. This wouldn't get graded as poorly as some of the others I've listed by the pundits, but to me, looks like the worst pick of the options listed.

Paxton Brooks (punter) – F. A player who none of us have heard of, who is not graded in the top 150 on any big boards, at a position that we don't think we have a need, but who we take at 20… And while I mention Paxton tongue-in-cheek, there are dozens of other guys who have a similar profile, where we do our own thing and reach massively. Joking aside, these are the guys who I'd grade as an F.



How about you?