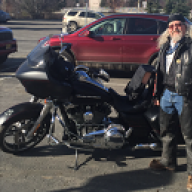 Joined

Mar 3, 2007
Messages

22,757
Reaction score

1,305
Location
BROCK AND SALK -- Hour 3-The KJ Wright Show

KJ Wright was livid after Sunday's loss because he thought Pete Carroll may have invested a little too much in the Monday night game and it became about him, leading to the letdown Sunday.

Brock asks KJ who the unsung heroes were during his time in Seattle, if he's noticed the defense being more aggressive w/ Clint Hurtt also discusses how Woolen and Bryant are coming along.

Salk wanted to know if KJ has ever seen or heard a crowd react the way Broncos fans did last week.

Brock asks KJ to describe what it's like fighting father time in his career and how that will impact Russ.


BUMP AND STACY -- Hour 2 - Pac-12 Network's Yogi Roth on UW & WSU's impressive starts to the '22 season

What was the most impressive thing about Washington's beat down of #11 Michigan State?

Yogi Roth of the Pac-12 Network joins Bump and Stacy at the start of hour two.

In Four Down Territory, has anyone grabbed the Seahawks' #3 WR job yet?

On The Timeline, another NBA team appears to be on the market.



BUMP AND STACY -- Hour 3 - The Huddle: Pete Carroll's press conference, OL Gabe Jackson

It's a special Wednesday edition of The Huddle! Bump, Stacy, and Dave Wyman preview week three against the Atlanta Falcons.

Pete Carroll steps to the podium midway through the hour for his mid-week press conference.

Also in hour one, Seahawks guard Gabe Jackson joins the crew for an interview.



BUMP AND STACY -- Hour 4 - The Huddle: Ray Roberts, Steve Raible, & John Boyle

Hour two of The Huddle rolls on with Ray Roberts and Steve Raible stopping by.

Bump, Stacy, and Dave preview the Falcons with Andy Bunker of Atlanta's 92.9 The Game.

John Boyle of Seahawks.com joins to give an injury report update.