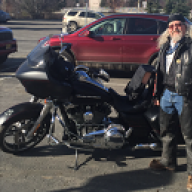 Joined

Mar 3, 2007
Messages

22,908
Reaction score

1,529
Location
BROCK AND SALK -- Hour 1-SF 49ers drop Seahawks at home to win NFC West (*KJ Wright*)

KJ Wright in for Mike Salk The Seahawks will not win the West as the stout 49ers win Thursday Night Football by a score of 21-13 and Brock & KJ break down the loss. What did we learn about Geno Smith? Did the Seahawks defense stand up & perform better than expected? KJ takes the seat for Blue 88 and answers: what have these 4 losses in 5 games done to your evaluation of Geno? How does this San Fran defense compare to your Hawks D in KJ's day? What is the biggest need on this Hawks roster looking ahead?



BROCK AND SALK -- Hour 2-Dan Orlovsky (ESPN), Gee Scott (97.3 KIRO), Seahawks Takeaways

What have we learned from Geno Smith over the last 4 losses in 5 games? Brock & KJ are joined by Dan Orlovsky (ESPN) to break down what he's seen from Geno since the bye week and also what he was most impressed with from watching rookie Brock Purdy operate in a loud stadium and seal the NFC West for the 49ers.

Gee Scott joins Brock & KJ to share their Seahawks Takeaways and give some personal praise to KJ for what he meant to him early in his career.



BROCK AND SALK -- Hour 3-The Pete Carroll Show

Brock and KJ Wright discuss whether the NFL is still a QB driven league or not.

Then, it's the Pete Carroll Show. The Seahawks head coach discusses last night's loss, the improvements he saw from the defense, how he's keeping the team motivated through this rough patch, how the 49ers defense stacks up to the LOB era unit he coached, what he saw from Geno last night and the latest on injuries to Tyler Lockett and Jordyn Brooks.