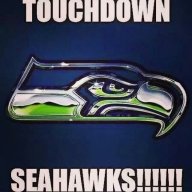 Joined

Aug 29, 2018
Messages

2,946
Reaction score

650
Yeah, not sure why so many have tunnel vision over an edge rusher when there are better players available at other positions?
Maybe because "they" have cookie cuttered Wilson in at #5 so many times that its become common to the eye? Don't know but we could get a great edge guy in the 2nd or 3rd, I stand by my BPA progression through the first 4 rounds especially to maximize our draft yield top to bottom. John & Pete can be very sporadic, lets hope this draft is more like last years than so many of the others.
I think this draft has a sweet spot from about #20 through #70 of above average talent but has few true blue chip players at the top, I consider Bijan Robinson as one of those blue chippers & a measurably better prospect than Saquon Barkley.