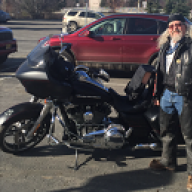 Joined

Mar 3, 2007
Messages

22,757
Reaction score

1,305
Location
BROCK AND SALK -- Hour 1-Hawks draft CB Devon Witherspoon at #5, WR Jaxon Smith-Njigba at #20 -- how do you feel?

The day fans have waited for has finally come & gone and now we get to react to the TWO first round picks for the Seahawks in the 2023 draft.

Salk said he would prefer the Eagles draft but Brock is pretty excited about both guys we ended up with. We open the phones for Hawks fans to share their feelings and the results are mixed.



BROCK AND SALK -- Hour 2-What do the Seahawks do next? Brock's 'Blue 88'

Now that we've got the first round out of the way, what happens next? Brock has a lot of options for Brock to consider.

Scott Servais calls out Julio for missing the cutoff man yesterday and has some fans upset. Brock's Blue 88.



BROCK AND SALK -- Hour 3-Mariners City Connect! Gee Scott (97.3 KIRO)

The long awaited Mariners City Connect uniforms are finally here and the story behind them is pretty cool.

Brock & Salk continue draft conversation w/ Gee Scott (97.3 KIRO) with his inside information on Jaxon Smith-Njigba.



BROCK AND SALK -- Hour 4-How do Witherspoon and Smith-Njigba fit with Seahawks and Ranked

We hear a bit from Devon Witherspoon's DC and discuss the concerns that he's too small to be durable as a hard hitting CB in the NFL.

Brock also breaks down what Jaxon Smith-Njigba's addition mean for Lockett's role. Then, we have a special Ranked, featuring some of the best players still available for the Seahawks in the draft.