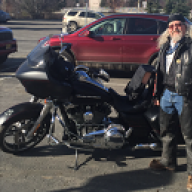 Joined

Mar 3, 2007
Messages

22,908
Reaction score

1,529
Location
BROCK AND SALK -- Hour 1-Seahawks shock the world w/ MNF win vs. Broncos

What. A. Night. Salk starts the show with excitement after a huge Seahawks win against Russell Wilson's Broncos on his first return to Lumen Field. Even though Salk was in a fancy suite he couldn't believe how loud the stadium was and how great the crowd handled the moment.

Salk is absolutely beside himself with the Broncos decision at the end of the game with the playcall and can't believe they took the ball out of Russ's hands.

We revisit Pete Carroll's post-game press conference to hear coach's thoughts and immediate reaction.



BROCK AND SALK -- Hour 2-Are Broncos fans already losing faith? Brock Huard's 'Blue 88'

Salk can't stop laughing at the Broncos. Their team, their coach, their media, their fans, but the coaching decision that was unforgivable in the moment. There were some real question marks raised in that game and Russell only rushed for 2 yards.

We have some fun with Broncos fans who called into their local radio station to vent about the game (even one 49ers fan) and point blame.

In "Blue 88" Brock explains the biggest key to the Seahawks Red Zone defense and what happened to the offense in the 2nd half.



BROCK AND SALK -- Hour 3-Brock & Salk's biggest Seahawks vs. Broncos Takeaways

If you want to cede power to your players, this is the result you should expect. How many 4th and 5's have franchise QB's converted? A 64-yarder in that stadium in that situation is nuts, especially when only there's only been 2 FG's completed beyond that length in the history of the game.

Brock & Salk share their biggest Takeaways: Seahawks play two deep safeties, Broncos undisciplined w/ five delays and false starts, how the rookie CB's fared, Pete's excitement, action green uniforms, biggest plays of the game and Brock highlights what Pete said about "Belief" and why/how it matters.




BROCK AND SALK -- Hour 4-The Pete Carroll Show "The stadium was nuts"

Pete Carroll joins Brock and Salk to discuss last night's big win and the emotion behind it. He breaks down what he saw from crowd's participation, Geno Smith, the rookies and Clint Hurtt's defense. Plus, he gives us some injury updates.