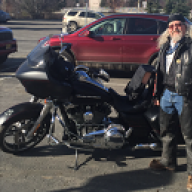 Joined

Mar 3, 2007
Messages

22,449
Reaction score

839
Location
WYMAN AND BOB
-- Hour 3 - Mark Schlereth
Dave and Bob start off by discussing the growing possibility that Scott Servais loses out on AL Manager of the Year for the second straight season.
Then, FOX NFL analyst, and Denver radio host, Mark Schlereth joins the guys for the first of his weekly interviews during football season to talk about Russell Wilson and preview the Seahawks-Broncos matchup.
WYMAN AND BOB
-- Hour 4 - El Hombre
El Hombre joins Dave and Bob to discuss the MLB playoff races, the start of the NFL season, and the future of the college football playoffs, along with everything else happening around the world of sports.
BUMP AND STACY
-- Hour 3 - ESPN's Brady Henderson on the questions needing answers before the Seahawks' season opener
ESPN's Brady Henderson stops by Bump and Stacy to discuss the latest news and notes as we're now less than a week out from the start of the Seahawks' season.
In NFL Headlines, what's the best opening week game across the league? The hour closes out with a round of Hype Train!
BUMP AND STACY
-- Hour 2 - Jermaine Kearse on the '22 Seahawks PLUS NFL Network's Gregg Rosenthal
How does Jermaine Kearse see the 2022 Seahawks' playing out? How will Seattle's offense look without Russell Wilson under center? He joins Bump and Stacy to start the hour.
NFL Network's Gregg Rosenthal also stops by in the hour to share why he's a little more bullish on the Seahawks' in 2022 than most analysts. What I Need to Know closes out the day early for Mariners baseball.