I spent Saturday night til Monday midnight with Aros so his account is mostly the same as mine. I will just add a few things from before he go there, plus add in some more pics.
I arrived Friday night and had some trouble checking in to the hotel as I discovered Id forgotten to get my credit cards back from my wife before I left Tokyo. Got it sorted but just had a quiet night.
Saturday my friend Jesse and his gf arrived and we hit San Diego. Had awesome scallop burritos and wasabi fish tacos at a place another friend recommended then hit down town.
Downtown was a sea of Seattle colors, themes, jerseys, t-shirts, and other Seahawk related stuff. It was amazing. Ive attended away games but have never seen anything like it..it wasnt just the "official" bars that were overflowing with 12s.. EVERYWHERE was. Other than inside C-link, Ive never seen a collection like it, even compared to pre funking at places in Seattle like Temple.
At Whisky Girl I collected my tickets from Seahawk80 (and finally felt at ease.. couldnt relax til I had them in hand!) and had a chat with him. Then met Mamma Sherman and had a photo taken. Completely by chance a friend from 20 years ago was in town, saw me checking in on FB and joined us at Whisky Girl. It was bizarre.
Later that night we met up with Todd , and found that Dave and Greg (forget their .net handles) were staying in our hotel , just two doors away. They joined our group and we had a band of 6 "12"s.. travelling around in a SUV. We headed to a bar that was more a club called Thrusters. Permanent Seahawk bar. Fun vibe but a bit odd.. it was 80% Seahawk hangout Saturday night and 20% meat market. The people watching was top notch.
Sunday came and after an excellent breakfast that wasnt JUST alcohol, we headed out. As Todd noted in his post we were late getting to the parking lot and then were on the opposite side of where we wanted to be...so didnt find the Seahawk area til late. Todd was able to get over to .net group for a bit, I never did while I tried to keep tabs on my friends who had my tickets and struggled to find shade and ice.
Getting into the stadium was a joke and made you realize how well Century Link is run. Our seats were about 7 inches from the mid day sun, as the song goes..and all around us were 12s. The concession stand reminded me of a high school stadium..no local flavor, no local vendors.. coca cola and hot dogs. At half time they were OUT OF WATER.
After the game we started our mourning. It was good it was San Diego, a mellow fan base so except some good natured ribbing there wasnt much going on trouble wise.
Todd, Greg, and Dave headed down town after the game, Jesse and Micki headed to the beach for a bit. I stayed in and pouted and showered.
Eventually went out for a bit..went back..and WENT BACK OUT again because we realized Sunday at midnight wed left an open tab and credit card at the club Saturday night. Went back..and the Seahawk bar was predicatably empty. It was a bit sad. lol.
Had an evening flight Monday was had a chance to check out the flight museum with Todd.
Once back in the Seattle area.. my bag didnt make it..which I found a fitting end to a fun but disappointing trip.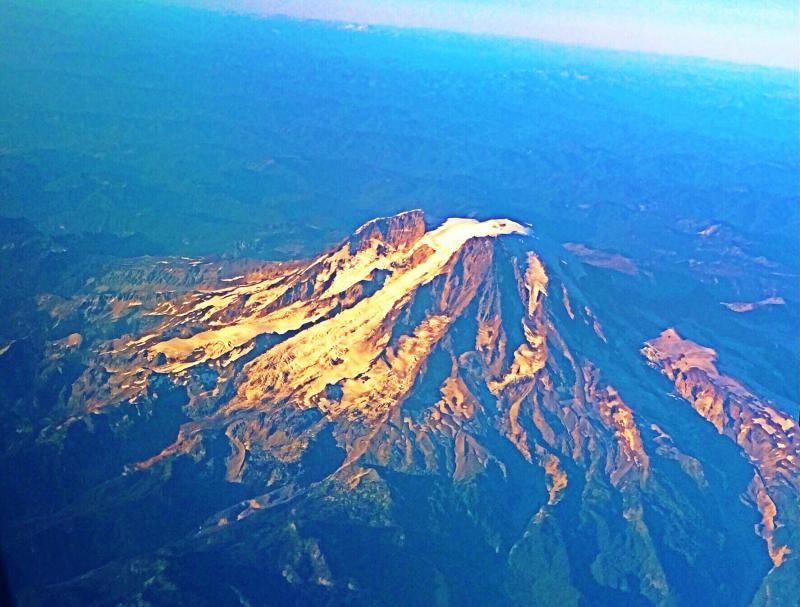 Flew over the mountain on the way down
Order made shoes that my friends girlfriend wore. If you want a pair a pair PM me, we have the places contact info. That also do flats.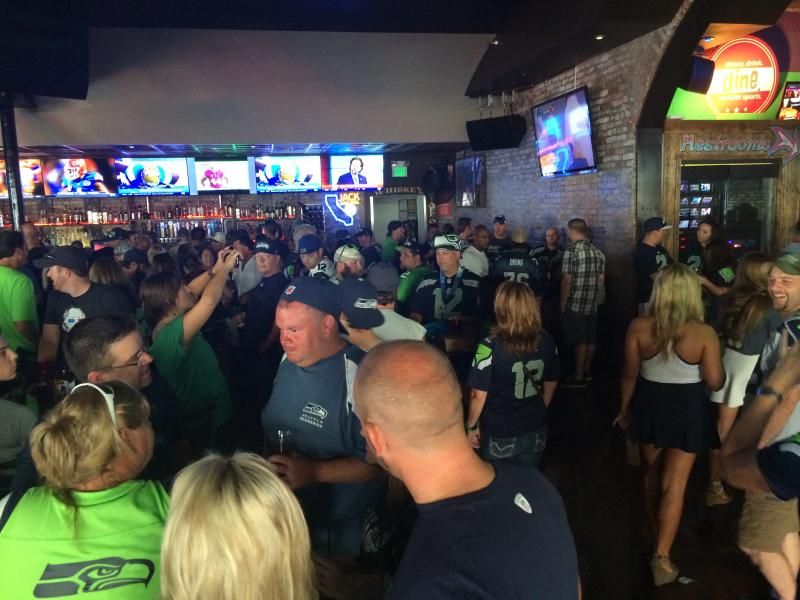 Whisky Girl Bar.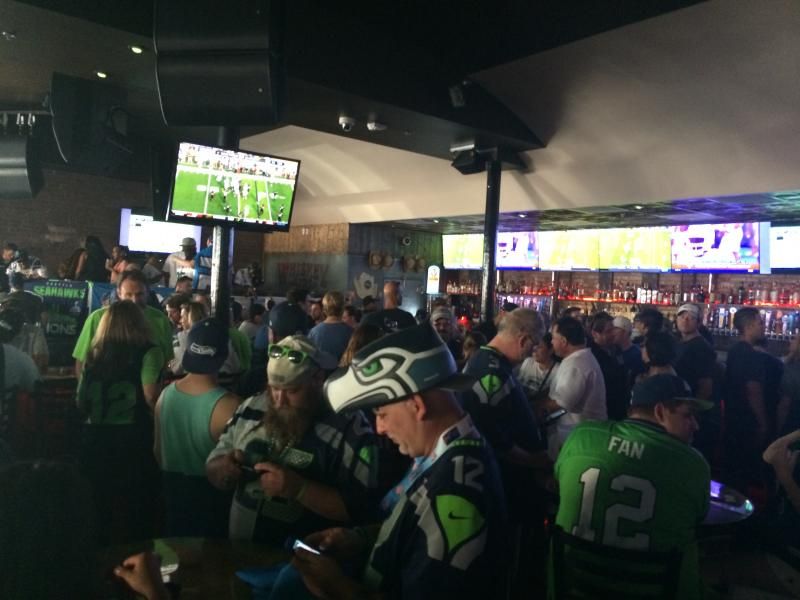 Still the Whisky Girl.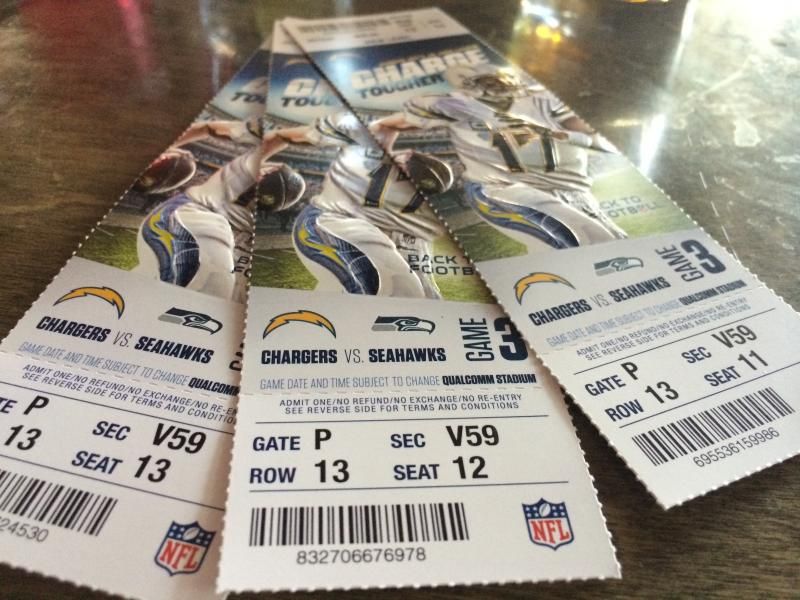 Sad looking tickets by comparison.
Our Gang.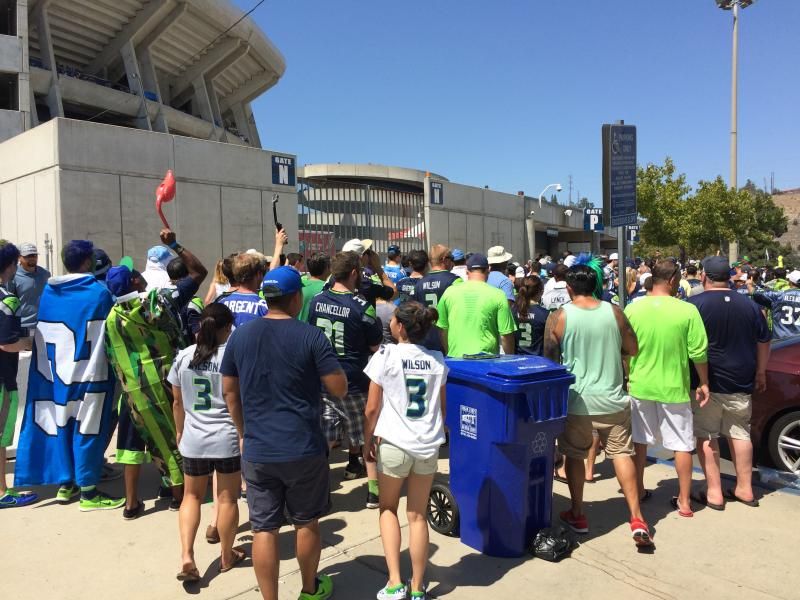 Heading into the stadium. Nary a Charger fan to be seen.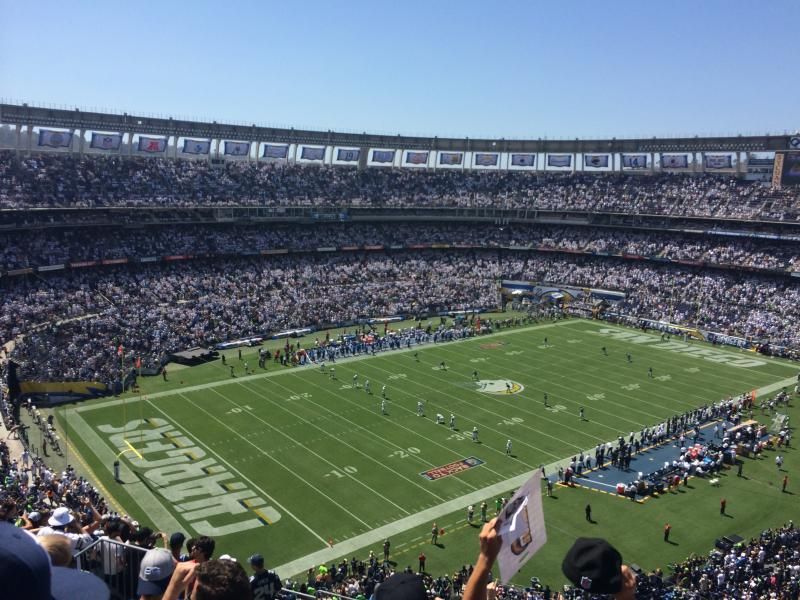 Our view. Not bad. The stadium was a dump though.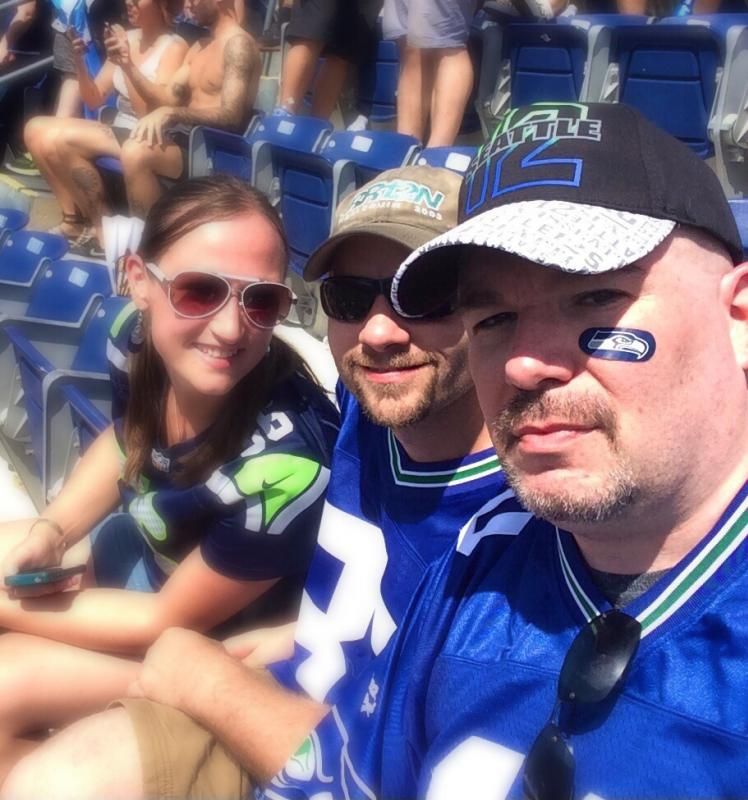 Sunday night at Thrusters. Would the last Seahawk fan in San Diego please turn out the light?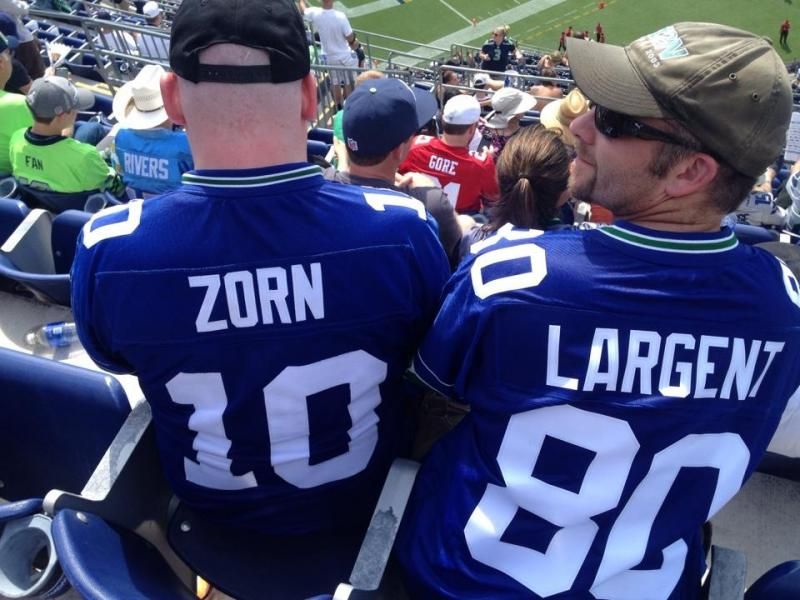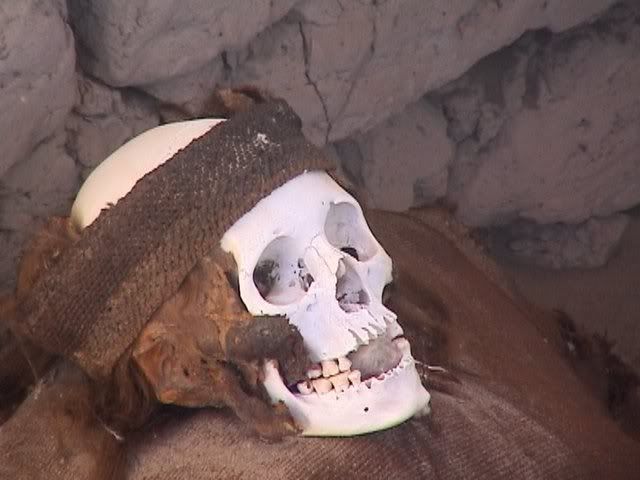 Completely unrelated. Todd, this is the skull I was telling you about from Yemen.