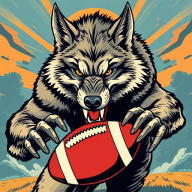 Joined

Oct 21, 2020
Messages

19
Reaction score

7
Location
Let me start by saying, I am not a Batman fan in the least. Wonder Woman is my superhero of choice. I also don't believe in movies being 3 hours or more. Where the hell is my intermission?

As far as this film goes, I thought it could have been wrapped up like 5 different times. Seriously, too freaking long. So many storylines. So many details to try to keep straight. It certainly kept my head spinning the entire time. And it often felt like too much. Pattinson wasn't the worst Batman once I realized what time frame in Bruce Wayne's life we're dealing with. Then things made more sense. And I did enjoy that you got Batman for like 85% of the movie.

Pattinson = still young and very pissed off Bruce Wayne who gets educated about the bigger picture.
Bale = young but learning to be more savvy and how to really use his money.
Keaton = man knows how to use his money and position himself for the better good.
Affleck = Older and needs to retire but his money and tech are awesome assets.
(We don't talk about Clooney.)

I'm also not a fan of the "multiverse" concept to explain why there are so many versions of the same superhero or movie. But I guess I'm part of that older crowd now. Overall, I thought it was alright for my first movie back to the theaters after Covid. Would I pay prime theater rate to see it? No. Matinee was fine.