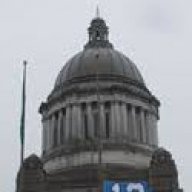 Joined

Apr 17, 2012
Messages

5,376
Reaction score

1,402
I wonder how long this board will continue to seethe about RW?

I still love the guy; even though I am glad he's gone. I liked him failing when it gave us draft capital, but now all I wish is for him to have success, unless it effects us.
Seethe?
Most of us, at least me, are having a good laugh at Russell the Narcissist, who thought he could go to ownership and get the Head Coach and GM fired, as if THEY were the problem and Russell was, in his alternate reality, the "solution". Topped only by the foolishness of the Broncos front office, to trade a treasure trove of picks and give him a $250M contract before he'd ever played a down as a Bronco. It's like watching an ongoing train wreck, hard to look away.
Rookie contract Russell was fantastic, and he only choked away one Lombardi from the LOB, but didn't screw up the other one. He was a unique talent before the rest of the NFL largely figured him out, and even then, he had the remarkable ability to pull off-script plays out of his ass, with his elite elusiveness and incredible scramble-drill skills. It was a fun, incredible ride for the 2012-2014 years, and rookie contract Russell always deserves a place in our hearts for being a key part of that.
Once Pete and John paid Russell, Pete could never again field a talented and deep enough team to get past the divisional round of the playoffs, and Russell was no longer outperforming his contract. Now he's the Broncos' problem.
I really don't root against Russell; last year, he showed lots of us "the truth" about who he was, and is, as an NFL QB, and I wish him success to the extent he deserves it for working on and improving his game. It's a fun storyline to follow, e.g., can Sean Payton fix Russell, and Brandon Perna of "ThatsGoodSports" YouTube channel is an engaging and hilarious storyteller who adds to the fun.
I say just enjoy the Broncos' weekly Russell soap opera, and most of us will especially enjoy that it's no longer us and the Seahawks trapped in the cycle of raised-and-then-repeatedly-dashed-hopes.