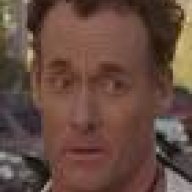 Joined

Feb 23, 2007
Messages

4,319
Reaction score

17
Location
We've made major changes to the guidelines based upon the changing needs of our community. It is your responsibility to read and understand these guidelines as each of you will be held accountable for your actions & we will stop giving a lot of the chances we've been granting in the past.

If you have questions, please PM myself or email the administrators at

[email protected]



Mark
NET'S OFFICIAL GUIDELINES

(Updated: 9/10/2016)
All Forums
If it would get you punched in the throat in a bar, it will get you banned at .NET
Attack the post, not the poster. No reason for anything to be personal. No threats or posting of another members personal info. IF YOU ATTACK OTHER POSTERS OR TROLL/FLAME ANY FORUMS, YOU

WILL

BE BANNED.
Keep the language in check. PG-13
No nudity of any type in any forum, including shacked forums.
For every 5 topics blatantly started in the wrong forum, the poster will get a weeks vacation.
Everything else will be handled on a case-by-case basis. Please have some posting etiquette, be adults, and all will be fine.
Do NOT post any personal information of another member to the boards. We have a zero tolerance policy on this.
'Shacked' Forums
Participating in discussions in these forums is admission that you have really thick skin. All whining to the mods about your feelings being hurt will be promptly ignored.
This is a Seahawks forum above all, and we are all on the same side. If you cant handle yourself in the shacked forums, you will lose access to those forums for good.
As always, these guidelines are
subject to change at any time, without notice
.
___________________________________________________
Some advice on posting etiquette:
** Dual Topics **
This has become a problem so we are asking EVERYONE to please check the first page of the forum you want to post a topic in to make sure it hasn't been recently discussed.
If you make a similar topic post on a topic that is already being discussed on the first page of the main forum your post will be deleted.
___________________________________________________
** Posting Links To Your Own Site **
First off, we ask that you email us at
[email protected]
to ask for approval. Please include the link you'd like to use for us to review. This is common Internet courtesy. Anyone not doing so risks deletion of said post. Multiple posts containing links to an unapproved site will get the user posting the links a permanent ban. This does not mean you should send an email to
[email protected]
and just assume we approve of the link(s). We receive many of these types of requests. Some we approve, some we explicitly do not approve, and some we just don't answer. You will receive an affirmative response if your link(s) are approved.
Second, if your link(s) are approved, be prepared to post a reciprocal link back to us from your site if we have given the okay for you to link to your site.
___________________________________________________
** Posting information from inside sources **
If you claim a confidential source, prior to posting you must contact Seahawks.NET owner RockHawk and have your source verified.
Verification is quick and completely confidential and will not put your source at risk.
If your source checks out .net will allow postings citing a confidential source with our support.
All other posts citing inside sources will be deleted without explanation.
___________________________________________________
** Use Of PM's **
Private Messages (PM's) are a communication tool that is offered as a service to our forum community members. Private Messages are subject to the guidelines of the non-shacked forums.
If you receive an offensive or threatening PM, please ask the sender to stop the abusive behavior, or not to PM at all. If the sender continues the abusive behavior after your request and you feel you need or want admin support, copy and send the offensive PM to an admin.
___________________________________________________
** Posting Complete Articles or Videos **
Seahawks.NET/NET Nation does NOT allow complete articles posted from outside sources. Just a short paragraph or so with a link to the rest of the article IS ALLOWED.
You may NOT post premium or subscription based articles in their entirety, no exceptions. You may NOT post video containing a game or movie in its entirety, no exceptions. We don't want to hear from any more lawyers.
___________________________________________________
** System Rankings Based On Site Donations **
Silver = $50 - $100
Gold = $101 - $250
Platinum = $251 and over
___________________________________________________
** Signature Lines/Photos **
We are now
requiring
signature pictures to be within 50 pixels of 468 X 100. Thus the MAXIMUM width of signature pictures is now 518 pixels and the MAXIMUM height is 150 pixels. However, we definitely PREFER 468 X 100. Signatures are also limited to ONE (1) picture ONLY!
Political, War and Religion Signatures And Avatars are not allowed.
___________________________________________________
** Bait And Switch Posts **
Bait and Switch means stating something in the subject line that is a joke only to you. The purpose is to get as many folks to click on your post as possible. A good example is if you know full well that Seahawks fans are waiting for a certain player to sign with the team, you might then put in your subject line:
"(Certain Player) SIGNS! BREAKING NEWS!!"
Only for your post body to read something like;
"...a traffic ticket...LOL!!! Sorry!! I couldn't help it!!"
This is NOT funny to anyone other than the Bait and Switch offender. Especially in sensitive times when the fan base is waiting on and sensitive to ANY team news.
So please, use your best judgment here.
___________________________________________________
** Thread Hijacking **
Please make an effort to stay on topic in every thread, regardless of forum.
If you want to branch out and talk about a different topic, please do so in a new thread!
We realize that some threads will evolve and change, but do not jump into a topic and change the course of the thread!
___________________________________________________
** Contacting Us **
Please note that we DO NOT discuss policy publicly on the forum.
We welcome any thoughts, concerns, questions, ideas, suggestions and anything else pertaining to Seahawks.NET and our forums. Our door is always open, so please use it.
Send any of the mods a PM, or Email us anytime.
[email protected]
____________________________________________________
** Update: 10/16/2015 **
Using The Report Feature
Although a moderation team is specifically tasked with maintaining a safe and secure place to discuss the Seahawks at all times, it is possible a member may encounter a post or topic which may contain content that falls outside our guidelines.
Members are encouraged to report any content found to be of an attacking nature, or that deviates from our policies using the Report key.
Any member wishing to voice a concern regarding another member and/or posted content, are encouraged to utilize the Report feature to alert staff in lieu of a public post, and to use the Private Messages function to communicate directly with staff discreetly.
We welcome your comments and will happily assist you, but all public discussions regarding other members or past moderation activities are strictly forbidden and will be removed.
______________________________________________________
** Update: 5/21/2016 **

Rules and Guidelines Ammendment
(As always, Seahawks.NET reserves the right to amend it's membership guidelines at any time, and without prior notice.)
1.) We do not wish to ever discuss forum policy/policies within our public forums. We haven't since 1998, and we do not wish to begin now.
- Any member can simply send a PM (Private Message) to the Global Moderators Group (a default distribution group), or to an individual moderator, if there is one that a given member is more comfortable in talking with.
- Any of our moderators are happy to honor the wishes of a member wishing to keep their thoughts confidential.
- Any requests to explain actions taken against another member, however, will be withheld for that same reason.
2.) We will not tolerate personal verbal attacks and/or threats of direct physical violence, racial and/or sexual bigotry, and/or exclusion of an individual based on an individual's personal choices in any form. Period. This extends to content contributed within any of our non-Shacked forums.
- Within our Shacked forums (The Smack Shack and The PWR) consideration for the above is less-strictly monitored, as these forums are designed specifically for a more harsh and darkly-comedic conversational environment.
- Members are strongly cautioned in those forums that extreme threats of outward and direct physical violence, and/or instances of extreme racism are/or prejudice are forbidden. These types of posts are dealt with on a case-by-case basis by the individuals on our moderation staff.
- If you have an opinion, by all means share it within the confines of the site rules and within the confines of the correct forum. But, be mindful that your contributions which include any of the aforementioned content will be swiftly removed, and quite possibly, your membership with them.
3.) Linking to another user's social media platforms or divulging ANY personal details which serve to identify another .NET user (in the real world) is absolutely forbidden, and in all forms.
- Many of us have personal relationships with other users on .NET, and as part of that, are frequently found referencing those users by their first name. This behavior is acceptable. However, the divulging, sharing, linking, and/or presenting, links/pics/screen-shots and/or posting verbiage which serves to convey private and personal information will not be tolerated.
- Those users who post or link private information (as described above) will lose site privileges at the discretion of site ownership/administration.
4.) For all intents and purposes, this message board is to be considered ambiguous.
- As such, any member wishing to contribute can and should do so simply as a human being, without prejudice, without compartmentalization, and without fear.
- We are all equals here, regardless of what transpires to the contrary in this world. If you wish to share a portion of your personal life with the membership here, that is your personal choice, and those choices must be respected accordingly.
- Race, Creed, National Origin, Gender, or Sexual choices, have ZERO to do with being a fan of the Seahawks. A member's gender, race, or sexual choices are not to be discussed, differentiated, isolated, ridiculed, or brought into any negative light, whatsoever, even if meant to be humorous. Every member at Seahawks.NET is a human being, period.
- Content found to express any of the above will be removed, and harsh penalties assessed to the posting account.
5.) This is a privately-owned and operated Seahawks fan site. We are not affiliated with the NFL, the Seattle Seahawks, any news media outlet, and/or any corporate entity.
- As such, we are not bound by any constraints other than those which are absolutely necessary to maintain a safe and enjoyable platform for Seahawks fans to discuss the Seahawks (and other stuff...) that is free from personal peril.
- We will not tolerate outside influences that serve to disrupt the harmony here or that violate another member's trust.
- We, as moderators and administrators, are not afraid to take the steps necessary to protect our valued and contributing members from other members if need be.
6.)If you believe a Seahawks.NET staff member has acted outside of the realm of .NET policy, you require any clarification on any subject, and/or, you feel in any way discriminated against, it is your responsibility as a member to contact a .NET staff member immediately.
- None of us are perfect, but we strive to be the best at what we do every day, and we will do everything it takes to make sure ALL members enjoy their Seahawks.NET experience.
- If you have ideas or thoughts on how we can do a better job, please do not hesitate to let us know via your Private Message function, or an email to:
[email protected]
_____________________________________________________
** Update: 9/1/2016 **

Site Content Restrictions
The Ownership of Seahawks.NET will no longer permit discussions of a Political nature, discussions of a Religious nature, or those discussions regarding Human Conflict and/or War.

- All members are strongly cautioned that all discussion regarding Politics, War, and Religion will no longer be a part of any contributions to Seahawks.NET.
- Topics and/or posts found to include the aforementioned content will be removed, without warning, and the member(s) subject to site privilege restriction and/or revocation.
Seahawks.NET intends to provide a community devoted to the Seahawks and their fans. Members are encouraged to enjoy discussions regarding the team, the league, and a host of other topics found in our forums dedicated to discussions of other sports, general leisure, and of a non-confrontational nature.
- Seahawks.NET wishes only to foster kindness, respect, and delight among its treasured membership, at all cost.
- Those having any questions regarding disallowed content, may contact us at
[email protected]
for clarification.
_____________________________________________________
It is our mission to maintain a site that is looked-upon from the outside as something consisting of nothing but excellence. To that end, we will do whatever it takes to make sure that our reputation as the best Seahawks fan site is protected, no matter how difficult that may be for us. It is our hope that our members believe this too, and will do what they can to help us in our endeavor.
Remember:
- It is YOUR job to help us with things we may have missed by using your free PM service to contact us. Choosing to ignore this directive, and/or airing your differences within our public forums, can and will jeopardize your .NET membership status.
______________________________________________________
Again, thank you for being a valued .NET member, and we appreciate your contributions!
Go Hawks!!!
The Team
:icon_new: