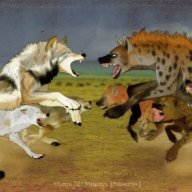 Joined

Oct 9, 2016
Messages

5,190
Reaction score

517
Location
We focused on Pete. I am more concern about our other coaching staffs:

Waldron:
We read that he didn't call plays in LA. Last year, his first as OC, Russ more or less played RussBall. Can he really gameplan and make that right call at critical situations? We don't know. Is he a QB whisperer? We don't know. Russ gave Shane a no confidence vote right after he was hired, does Russ know something that we all don't? After one season, Waldron hasn't proved anything yet.

He is now empowered to develop Drew Lock, only QB he coached was Goff? Let's see
Goff's PFF under Waldron
'20 71.4
'19 72.4
Before Waldron
'18 82.5
'17 73.7

Clint Hirtt/Sean Desai:
Clint is a first timer and promoted from within, some rightfully pointed out that no other teams, pro or college bid on his service. We knew that he's popular with the players, but so was Ken Norton Jr. May be we can credit him with developing Poona? Pete didn't seen to be comfortable with handing full responsibility to Clint, he hired a baby sitter in Sean Desay. Supposingly Sean was hired to help Clint with DBs but he was given a bigger title, associated head coach? So who reports to whom?

Baby sitter Sean (38yo) is younger than Clint (43 yo), not sure how ambition/ego work in this case, then there's Pete, we have a trike. Sounded like a management nightmare?

From Waldron, Clint, and Sean; Sean seems to be the an hot item and much sought-after, and he does bring years of working with Fangio with him. I have my finger crossed on our OC and DC.
Last edited: