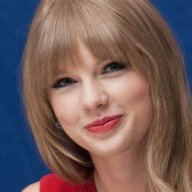 Joined

Feb 26, 2023
Messages

315
Reaction score

423
Location
Count me in the "Day 2 WR" camp. Just NO to a WR at #20, unless it's a #1 receiver type, say, Quentin Johnston of TCU, who will probably be long gone by then. JSN will be a solid pro, but spending round 1 draft capital on a slot receiver keeps the Hawks from getting the best talent for beefing up the front 7 on D or adding a road grader interior O-Lineman. Interior O-Line weakness alone lost us a couple games last year. Underpowered front 7 cost us at least 5 losses last year.

It sucks that Dee Eskridge has produced almost nothing of value for the Hawks at WR3/slot receiver/jet sweep threat, and Carroll clearly values this role highly, but a lot of guys that excelled in the slot receiver role have been later-round picks and one of the greatest, Wes Welker, was undrafted. Maybe 2023 is the year Eskridge is healthy and the light bulb goes on? In any case, slot WR is such a crapshoot, character, toughness, intelligence, rapport with QB*, so many qualities that are hard to truly know (at the NFL level) pre-draft. I do agree that JSN is the closest to a "sure thing" for this role in the NFL. If the Hawks love JSN at #20, are certain he's the second coming of Steve Largent, I'll get over it.

* In an interview with Wes Welker, he was asked about being angry with a teammate to the point of screaming at each other. Of course Welker cited several disagreements with Tom Brady over how a route should be run. When asked who was right, Welker shrugged and said, "the QB is always right." That quality is why Welker was one of the great ones.
Quentin Johnston is one of the more overrated prospects in this class. An X receiver that isn't great at contested catches. A body catcher. He just isnt a fit. This team could really use another chain mover. Especially with Lockett now getting up in age.
JSN will be an elite guy in the slot. He's not a burner, but he doesn't need to be. He's a great route runner that will consistently be open. He's better than both Chris Olive & Garrett Wilson.
JSN would be an absolute slam dunk pick. The perfect compliment to DK & Tyler.
Last edited: