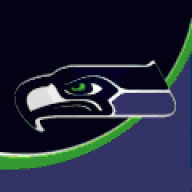 Joined

Dec 19, 2013
Messages

6,983
Reaction score

637
Look, pittpnthrs is on record & has actually posted that he wants Pete gone & does not care whether the change works & we have to endure a series of 4-12 seasons as a result.

He's just ready for a change & wants to see if he's right that it's Pete that holding us back.

You'd think he'd change his tune slightly after seeing RW floundering in a different situation & Pete's confidence with & work with a supposed "terrible" QB but here we are.

In his mind Pete still has no idea what he's looking at when it comes to football & will continue to hold us back as he changes the definition of "Peteball" to suit his narrative.
If pittpnthrs just hates PC that bad..Think if Pete was gone after last season
and #3 stayed with Hackett being hired.
I highly doubt he'd not be caring then