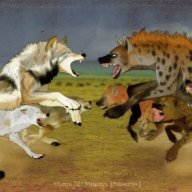 Joined

Oct 9, 2016
Messages

5,190
Reaction score

517
Location
Assuming that we will go into next season with Geno and Lock, how could they survive our 'awful' OL? I am of the opinion that if they failed, OL won't be the major factor. Unless our OL regressed. Following from Profootball references on pocket time and QB pressure:
2021 NFL Advanced Passing
www.pro-football-reference.com
Pocket time, statistically, our OL provided average if not above average pocket time of 2.4 seconds. Most A list QBs had less time, or shall we assume that they needed less time? We are talking about 2.1sec for Big Ben, 2.2 sec for Rodgers, 2.3 sec for Brady, Murray, Burrow, and Mahomes;
QB pressure, 12s and most talking heads assumed our OL was bad due to constant QB pressure, but there is more to that stat! None of those QBs above having less than 2.4 secs had high QB pressure %! That led to my assumptions those QB didn't get 2.4sec? they didn't need 2.4sec. Getting rid of the ball with quick release, quick decisions, and plays designed for short pocket time.
Top 10 QB pressure % all had 2.4 sec or above. Pressure was often the by product of failure to get rid of the ball quickly.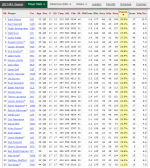 Going forward, Waldron must preach and insist quick read, and quick release. Our OL will love them for that and far less wear and tear on OL and QB. Why Brady is the GOAT? dude had 2.3 sec but only 11.1% qb pressure, and sack only 22 times in 17 games. Wilson had 2.4 seconds but 27% qb pressure and was sacked 33 times in 14 games.
Geno is in limited games held the ball a bit, Lock in his films wasn't decisive enough, both got area to work on and improve.