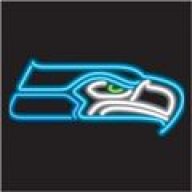 Joined

Apr 14, 2010
Messages

5,483
Reaction score

1,305
On its surface this doesn't make sense... the ball is fumbled out of bounds by the offense near the goal line (say, at the 1-yard line), possession is retained by the offense.

Same situation but this time the fumbled ball crosses the goal line and then goes out of bounds one yard deep into the endzone, possession changes to the defense on the touchback call.

What if... instead of a touchback call, instead the offense is called for a 15-yard "penalty". Ball is spotted 15 yards back from the previous line of scrimmage. Possession is retained by the offense.

Probably a stupid idea but perhaps it warrants some thought and discussion.