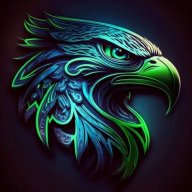 Joined

Mar 22, 2010
Messages

4,764
Reaction score

451
Location
I posted it in the game day forum and I'll post it here as well. Fire Clint Hurtt. Right now.

Absolutely pathetic defense to allow 45 points to the Lions without their two best weapons. Allowing TJ Hockenson to go off and not making the necessary adjustment to stop him is unacceptable.

My biggest issue with him too is the fact that the bad mouthed Ken Norton on his way out the door, gives the media and fans a bunch of lip service about how better his defense will be, then comes out and the defense is worse than ever. That's embarrassing and a lack of character. It's very low and makes him look like a snake. A lost snake that can't coach his way out of a paper bag.

Darrell Taylor still loses contain. Cody Barton had no business starting, he's a bum. Brooks looks lost. Lack of communication across the board.

Yes, ultimately Pete is pulling the strings, but what Hurtt is responsible for, he is failing miserably so far.