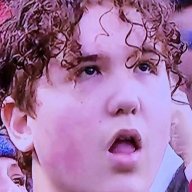 Joined

Oct 23, 2011
Messages

78
Reaction score

35
DeMeco Ryan is not head coach material.
Just as Robert Saleh is also not. Both were gifted with a ton of talented 49er defensive players.

Both played a very basic defense. Nothing special.

Someone explain to me why these two are actually considered Head Coach material?

If you can't draw up plays on the OFFENSIVE SIDE of the chalk board then why would you ever be considered Head Coach material?

Jim Harbaugh was a cheerleader with zero chalk board experience. An overrated cry baby. He's at Michigan for a reason.

Sean Peyton is going to kill it in Denver regardless of the hate most of you Seahawk fans have for Russell Wilson. Sean was the big prize. I think most educated fans understand this.

Again why pay a Defense Coordinator to be a Head Coach in the NFL?
Last edited: