If Geno keeps winning, he will get us enough wins to keep us out of the top-5 picks in the 1st round. We have the draft capital to trade up, but the teams drafting in the top-5 are more than likely QB needy teams.
Here is my Seahawks 2023 mock draft going into week 5 of the season.
1st round #7 - Clemson (DE/DT) Bryan Bresee 6'5" 305 lbs.:
Bresee was a 5-star DT recruit coming out of high school. He is a good athlete for his size, and he has a good motor. I think Bresee has the size, athleticism, motor, and enough strength to be a great 3-4 DE for us.
1st round #18 - Florida St (OLB/DE) Jared Verse 6'4" 251 lbs.:
Verse is an explosive pass rusher and can turn the corner; it shows up when watching him. He is my one favorite player in the draft. Get him on our team and I think he would be our best pass rusher day 1 of the 2023 season.
2nd round #37 - Washington (QB) Michael Penix 6'3" 213 lbs.:
This is an end of season projection. Penix is coming off a bad game. He was staring down his WRs and forcing throws, which he hadn't done up until this past game. He is good at going through his progressions, anticipation is great, touch and accuracy is great.
2nd round #49 - Minnesota (OC) John Mitchael Schmitz 6'4" 320 lbs.:
Schmitz may not be a great athlete, but he is a proven solid OC that has good size. He is currently rated the #1 or #2 OC in the draft.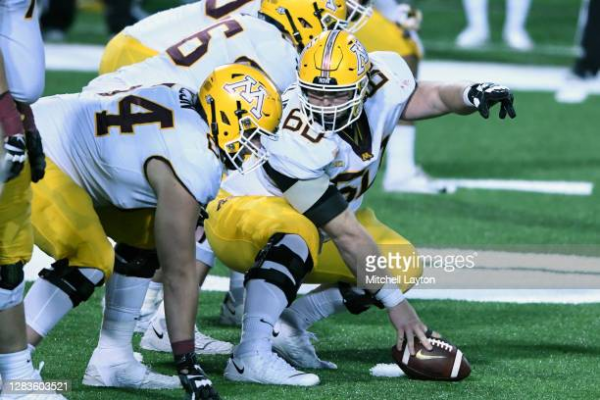 3rd round #69 - Texas (ILB) DeMarvion Overshown 6'4" 225 lbs.:
Overshown has great size and length. He is a bit light, but he has great athleticism. Overshown would be a huge upgrade over any of our ILB not named Brooks.
4th round #105 - Penn St (NT) PJ Mustipher 6'4" 320 lbs.:
PJ is a big man that can eat up blocks and maybe push to be a starting NT for us in the future.
5th round #137 - Michigan St (WR) Jayden Reed 6'0" 190 lbs.:
Reed had over 1,000 yards receiving last year, not so much this year. So, for that fact I have him being available this late. Reed has good speed and is a decent route runner.
5th round #139 - Louisville (S) Kenderick Duncan 6'3" 220 lbs.:
Duncan is a Georgia Southern transfer. He has great size and decent ball skills. Oh yeah, he can hit too. He would be a legit backup SS and possible starter for us when Adams is no longer on the team.
6th round #169 - Oregon St (CB) Rejzohn Wright 6'2" 193 lbs.:
Wright is a good-sized CB that has swagger for days.
Rejzohn Wright Career Highlights ʜᴅ- - - - - - - - - - - - - - - - - - - - - - - - - - - Like, Comment, and Share!- - - - - - - - - - - - - - - - - - - - - -...
youtu.be