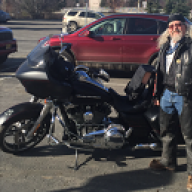 Joined

Mar 3, 2007
Messages

22,449
Reaction score

839
Location
BROCK AND SALK -- Hour 2-Time to sweat or time to freak out? Brock Huard's 'Blue 88'

If Brock was bothered yesterday, Salk is much more so today. That was a terrible loss with sloppy baseball and another waste of a good start. The Mariners have to hit. Not sure what to do about it when you aren't. You just have to, period. Brock & Salk aren't sure if they used up their energy and are tapped out or if it's another issue, but it's all concerning.

Brock's 'Blue 88' covers who could benefit by the Hawks being more aggressive on defense, why is Pete so beloved by his players and if Brock believes Geno can make off schedule plays.



BROCK AND SALK -- Hour 3-Are the Seahawks a 7-10 team? The Jerry Dipoto Show

Now that Brock & Salk have seen a couple weeks worth of NFL football and two games from the Seahawks & Broncos - where does Brock think their records could finish? Brock's answer is a little more optimistic than Salk's, but that leads into a glimpse of the future for what we may see at QB for the Seahawks.

Another episode of The Jerry Dipoto Show falls on a day after the M's lose their 2nd rough game in a row and how they can turn it around plus what's happening with Jesse Winker.



BROCK AND SALK -- Hour 4-Chris Myers FOX Sports and Ranked

FOX Sports Chris Myers joins Brock and Salk to preview the Seahawks Falcons game.

Then, we react to some of Jerry Dipoto's earlier comments on understanding the anxiety M's fans feel with the teams recent struggles and what's going on with Jesse Winker.

Plus, a 'friendly' edition of Ranked.



BUMP AND STACY -- Hour 1 - The M's biggest problems aren't getting fixed and that's a serious concern

The M's may be getting closer to a playoff berth, but Wednesday's game spotlighted some serious concerns about the team's lineup. Bump and Stacy examine the fixes to start hour one.

Later, Bump and Stacy share a wild stat about the Seahawks' defense in 2022.

Hype Train and Four Down Territory finish Thursday early for Mariners baseball.