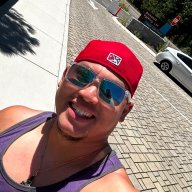 Joined

Sep 15, 2015
Messages

2,265
Reaction score

111
Location
It could be possible that Seattle really likes this guy.
https://bleacherreport.com/articles/100 ... ade-rumors
At 6' 4" and 230, he has the physical tools to quickly pass from the pocket, something that Wilson, doesn't like to do.
Many have said the Broncos offense line isn't that much better than the Seahawks last year.
I believe the Broncos has 6 less sacks than the Seahawks.
It could be entirely possible Lock played in a system that did not play to his strengths as much as Wilson will argue the Seahawks don't play to Wilson's desires.
Watching film for a decade on Wilson, Wilson has his deficiencies as well.
Lock, at least has potential to be something that Seattle can work with.
I believe Lock's ceiling as a "pure pocket passer" is greater than Wilson's.
Not to ruffle feathers but by "Pure Pocket Passer" I mean, Lock isn't opposed to throwing short quick timing passes over the middle and playing to how the defense is setup.
Of course this is pure speculation and being a Seahawks fan just hoping Seattle can operate well with Lock but I think it will allow us all to see if Carroll and his offensive coordinators can play a "dink and dunk" scheme to switch things up.
How many times have we watched defenses play 2 deep zones on Seattle to take away Metcalf on deep routes.
I'm still a firm believer that DK can progressively refine his short area routes and became a complete imposing and dominating receiver if Seattle has a QB that can also make timing short quick passes.
I know many here are up and arms and upset Wilson is no longer in Seattle but I'm excited because I don't want to keep doing the same things over and over and hoping for success.
Change is needed to grow sometimes.
But to each their own.