Alright ... because I've gotten some comments on this consistently over the past few weeks, I'm going to try breaking this up in to pieces (for my ADHD folks especially) so that people can digest them easier. [That and our Redskin guests can tell me how cracked in the head I probably am as far as my assessments go. LOL!] As I get these pieces done, I'll go ahead and post them ... and then will also post the whole thing in its entirety (probably late Friday Night or so). We'll see how this goes. That said, let's get our Preview going with Sehawks Key to Victory #1 ...
Double Impact …
5 Keys to Victory for the Seahawks vs. the Redskins …
[Hank Williams, Jr playing:] "Are you ready for some football?" Yeah Baby, here we are at long last – back in the playoffs! Seattle finished the 2012 regular season 11-5 – just the 3rd time in franchise history that the Seahawks have topped the 11 win mark. But of course … the Hawks have their sights set on a much higher prize – the Lombardi Trophy. The Seahawks enter the playoffs on a hot streak, having won 7 of their last 8 games and outscoring teams 170-43 over their last 4 games. They are a team that no one truly wants to play. Well on Sunday, the Hawks face another team that enters the playoffs equally hot – the Washington Redskins. I said back at the end of November that this Redskin team was one to keep an eye on, and they certainly proved that, winning their last 7 games in a row. For most of this season, most of the national discussion surrounding who will win Offensive Rookie of the Year has centered on the first 2 picks of the 2012 NFL Draft – the Colts Andrew Luck … and the Redskins Robert Griffin III. After the Bear Beat-down in Chicago though, the rest of the country woke up to the fact that there was a 3rd Candidate – one who hadn't been handed his job from Day 1 … an unheralded too short 3rd Round Pick who actually had to earn his position as the starting quarterback of an NFL Team … and to prove that he belonged week in and week out – Seattle's Russell Wilson. This Sunday afternoon it's Griffin and Wilson – mano a mano – each with a chance to pad their resume … and to get one step closer to football's ultimate prize. Here are 5 Keys to Victory for the Seahawks as they face Griffin and this high powered Redskin Team …
Key #1: Put a Governor on the Twin Engine Race Car …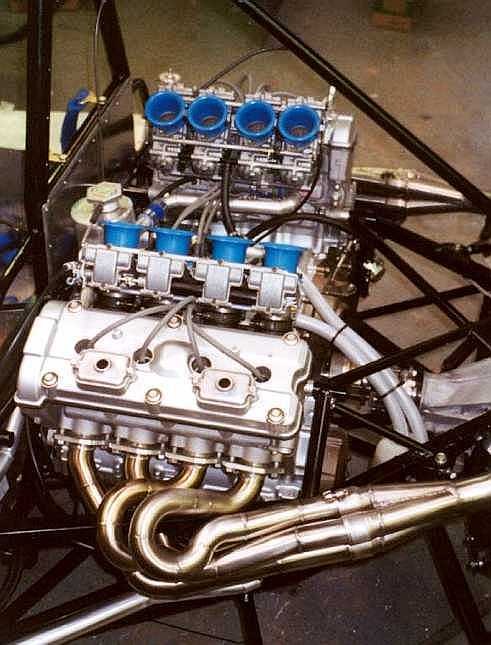 "How would you game plan against your offense?"
That was the question that 710 ESPN's Mike Salk posed to Pete Carroll last week – a question that Carroll refused to answer. This week, Carroll is going to have to answer that question, as the Redskins Offense in so many ways mirrors the Seahawks own. Though most of the attention will be placed squarely upon stopping Robert Griffin III … stopping the Redskin passing game shouldn't be the primary focus for the Seahawks this week. A brief comparison of the Redskins and Seahawks Offenses shows why …
Redskins Offense

442 pass attempts (46% of time) … 3666 passing yards

519 rush attempts (54% of time) … 2709 rushing yards

961 total offensive attempts … 6,375 total yards

Seahawks Offense

405 pass attempts (43% of time) … 3,234 passing yards

536 rush attempts (57% of time) … 2,579 rushing yards

941 total offensive attempts … 5,813 total yards
As you can see, like the Seahawks, the Redskins RUN the ball
more than
they PASS the ball.
If you take a look at the Redskin Offense purely by number of attempts …stopping Alfred Morris becomes front and center the #1 Priority for this Seahawks defense. Alfred Morris had 335 attempts rushing attempts this season -- so in essence, handoffs to him accounted for 34.8% of the total plays that either Redskins Offensive Coordinator Kyle Shanahan called (or Robert Griffin III has called for himself via the Read Option) this year.
As if 1,613 Rushing Yards and 13 Rushing Touchdowns by Morris weren't bad enough … the Seahawks ALSO have to contend with a quarterback who does the exact same things Russell Wilson does – run the Read Option and makes plays with his legs.
The Redskins 519 Rushing Attempts were the 3rd Most in the NFL (Seattle was #1) … so slowing down the running attack should certainly be first and foremost on the mind of Gus Bradley this week. Here is a brief look at the Redskin Running Attack and how the Seahawks Rush Defense compares …
Redskins Rushing Offense vs. Seahawks Rush Defense …
Redskins Off. Category
NFL Rank
Seahawks Def. Category
NFL Rank
27.2 Points Scored/Game
4th Most
15.3 Points Allowed/Game
#1 in NFL
169.3 Rushing Yards/Game Avg.
1st
103.1 Rushing Yds/Game Allowed Avg.
10th
5.2 Rushing Yards/Att. Avg.
2nd
4.5 Rushing Yds/Att. Allowed
23rd
16 Runs of 20+ Yards
4th Most
10 Runs of 20+ Yards Allowed Avg.
16th
22 Rushing TD's
2nd Most
8 Rushing TD's Allowed
5th Fewest
341 First Downs
7th Most
295 First Downs Allowed
8th Fewest
13 Rushing Fumbles
2nd Most
20 Forced Fumbles
tied for 5th Best
Stuffed Behind LOS 16% of Time
3rd Best
36 Tackles for Loss
32nd
As you can see from the numbers above, the Redskins have been highly productive on the ground this year. Along with the Seahawks, they have been one of the top rushing offenses in the league. Like Frank Gore, Alfred Morris is a squat, big, physical explosive back (5'9" 218 pounds) who (though he only runs a 40 in 4.67 seconds) has great vision, change of direction, and cutback ability. All the 6th Round Draft Choice out of Florida Atlantic University has done this year has been to set the Redskins All-Time mark for Rushing Yards in a season. Thanks to Morris and the dynamic legs of Robert Griffin III (RGIII runs a 40 in 4.41 seconds), the Redskins have 16 Runs of 20 Yards or More (4th Most) … average a phenomenal 5.2 Yards/Rush (2nd Best) … and have scored the 2nd most rushing TD's in the league (22). And in the tradition of the Redskin hogs they have always seemed to have had, they have had an excellent group that has consistently blasted open holes for Morris and RGIII.
According to Football Outsiders
, the Redskins Offensive Line is the 7th Best Run Blocking Team in the league. On average, Morris and RGIII have been stuffed at or behind the Line of Scrimmage only 16% of the time (that's 3rd Best in the league).
For a team like the Seahawks who this year allowed …

Frank Gore to gain 131 Yards and average 5.5 Yards/Carry in Week 7 …

Adrian Peterson to gash them for 182 Yards, average 9.0 Yards/Carry, and score 2 TD in Week 9 …

The Miami Dolphins to gain 189 Yards, average 6.8 Yards/Carry, and score 2 TD in Week 12 …

and C.J. Spiller to get 103 yards, average 6.1 yards/carry, and a score touchdown in Week 15 …
… such productivity on the ground honestly should make Seattle fans a bit nervous. And I would say that the main reason those runners were able to post such numbers against the Seahawks was due to the lack penetration we have seen from Seattle's Defensive Front 7 all year long. As you can see from the statistics above, the Seahawks have been exceedingly poor at getting consistent penetration in to opposing teams' backfields, as their 36 Tackles for Loss ranks DEAD LAST in the league. Look for Defensive Line and/or Linebacker to be a high priority come Draft Time. In the meantime though, Gus Bradley and the Seahawks defense was got to find a way to slow these guys down this Sunday. To say that Brandon Mebane, Red Bryant, and Bobby Wagner need to have big games goes without saying.
That and the Seahawks propensity for allowing big plays downfield at times is exactly why I suggested last week we might see
"the Amoeba" Defense
brought out of mothballs for this game … as a 6 or 7 Defensive Back package actually might be just the ticket to cut down on those big plays and to bring greater speed and quickness to bear against Morris and RGIII.
That said, the Seahawks did contain Frank Gore the 2nd Time around, holding him to just 28 yards in Week 16, rendering him a complete non-factor in that game … and doing the same to backs like Steven Ridley (34 yards) … and Matt Forte (66 yards). They have also had good success against running quarterbacks this year, holding Cam Newton [last year's RGIII to only 42 yards rushing and a QB Rating of 56.8] and Colin Kaepernick (just 31 yards rushing and a QB Rating of 72.0) in check. So we'll see if they can duplicate that same success on the road this week.
But we should also add that Robert Griffin … hasn't been Robert Griffin for the past few weeks. During the 2nd Half of Redskins 31-28 OT win against the Ravens on 12/9, Griffin took a shot by Haloti Ngata, trying to extend himself to get every single yard instead of sliding. It cost him in the form of a right sprained knee that has hampered his ability to scramble ever since.
Griffin returned 2 weeks later against the Eagles … and gained only 4 yards on 2 carries. And though RGIII did gain 63 yards on 6 carries against the Cowboys … they limited him in the passing game to just 9 of 18 pass completions for 100 yards. Griffin did look like he had some of his mobility back, but he certainly didn't look like his old self scrambling around back there.
If there's one problem that has been noted about RGIII … it's that he takes far too many chances trying to get the extra yard (In that arena, Russell Wilson has been much smarter, as he knows when to get down). My advice to RGIII – don't do that against this defense. There's a reason this Seahawks Defense has the nickname "The Legion of Boom". This is an incredibly physical, big time hitting defense that could very well be a factor in RGIII's ability to scramble around in this game. If Griffin tries going for the extra yard against THIS group … he's liable to get his head taken off by big time boomers like Brandon Browner or Kam Chancellor.
But Robert Griffin III can do much more than simply run the ball … (Which is where we'll turn our attention next)