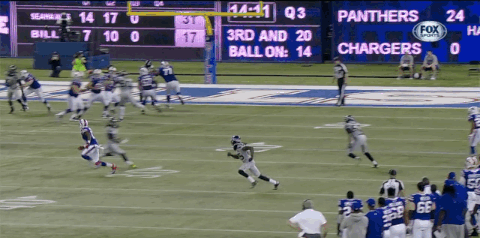 I think this kid might have a future in this league.
I watch him and Spiller and I feel bad for those two. They are both are clearly talented but don't get the recognition they deserve. I watched that game yesterday and just shook my head at how bad the Bills are. Yes we played great and I'm not taking anything away from our team. I just gotta say the Bills and Dave Wannstedt looked completely clueless on how to stop the read option and I saw some of the Bills players on defense half assing it and jogging after Seahawks players after they were beaten.
Stevie and CJ deserve better than to be surrounded by that garbage.