Bye, Bye, Birdie …
5 Keys to Victory for the Seahawks vs. the Cardinals ...
The Seahawks and their fans are flying high this week as Number 3 skinned the Bears not just once … but twice late in the game, silencing the faithful at Soldier Field and stunning the sports community. This week, they return to defend their perch high atop Century Link Field, as they face a Cardinals team that looks very much like easy prey. Since beating the Seahawks 20-16 in Week 1 and winning their first 4 games of the season … the Cards have gone in an absolute tailspin, losing their last 8 games in a row. Will the Seahawks snatch this red headed invader and get sweet redemption … or will this wounded animal rear up unexpectedly and peck them to pieces? Here are 5 Keys to Victory for the Seahawks this Sunday …
Key #1: Cage the Cardinal Runners …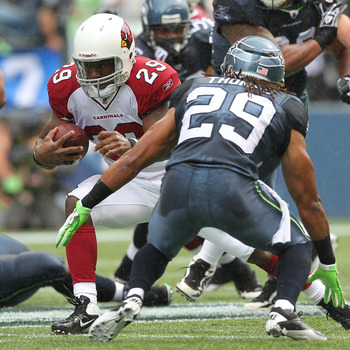 How does the Cardinals running game stack up against the Seahawks? Here is the cadaver before we start dissecting it …
Rushing Offense Comparison (Cardinals vs. Seahawks)


Team
Rushing Yards/Game (NFL Rank)
Rushing Plays of 20+ Yards
Rushing TD's (NFL Rank)
Pts Scored/Game (NFL Rank)
Cardinals
81.5 (31st)
8
7 (tied 20th)
15.5 (32nd)
Seahawks
141.3 (7th)
5
6 (tied 25th)
20.2 (22nd)
In their Week 1 Loss to the Cardinals, the Seahawks dominated Arizona running backs, holding them to just 43 yards on 20 carries (2.2 Yards/Carry Average). After that though, the Cardinals had …
102 Rushing Yards on the road against the Patriots in Week 2
99 Rushing Yards against the Eagles in Week 3
And it looked like the Cardinals might possibly be able to get their run game going. But after that Week 3 win versus the Eagles, Beanie Wells went out with a turf toe injury.
After gaining a grand total of 28 Rushing Yards against the Rams in Week 5, the Cardinals had several games that actually appeared at times like they might be able to get the ground game going …
Cardinals Rushing Offense (Weeks 6-11)
Week
Opponent
Opp Rush Defense (NFL Rank)
Total Yds
Carries
Avg. Yds/Carry
TD
Game Notes
6
vs. Bills
139.2 Yds/Game (30th)
182
30
6.1
0
W. Powell 70 Yds on 13 Car
7
at Vikings
115.1 Yds/Game (14th)
126
26
4.8
1
L. Stephens-Howling 104 Yds on 20 Car and 1 TD
8
vs. 49ers
90.6 Yds/Game (3rd)
7
9
0.8
0
L. Stephens-Howling 6 Yds on 8 Car
9
at Packers
115.2 Yds/Game (15th)
54
18
3.0
1
L. Stephens-Howling 51 Yds on 17 Car and 1 TD
10
BYE
NA
NA
NA
NA
NA
NA
11
at Falcons
121.3 Yds/Game (20th)
137
26
5.3
1
L. Stephens-Howling 127 Yds on 22 Car and 1 TD
As you can see, the Cardinals Rushing Attack showed some signs of life for 6 weeks of the season, with LaRod Stephens-Howling putting up decent numbers in 3 of those games. Since Beanie Wells returned 2 weeks ago however, Arizona has failed to crack the 100 yard rushing mark.
In the Season Opener, the Seahawks defense dominated Cardinal running backs, yielding a touchdown … but only giving up a total of 43 Rushing Yards. However, as you know the Hawks have allowed running backs to have big games against them this year.
They allowed San Francisco's Frank Gore to mash the league's #3 rush defense for 131 yards in Week 7.
They allowed Minnesota's Adrian Peterson to rumble for 182 yards and 2 TD's (Seattle's Defense gave up 243 yards in all that day) in Week 9.
And the carnage really hasn't let up that much in recent weeks. The Seahawks allowed 189 Yards and 2 TD to the Dolphins -- a team that since Week 5 had averaged just 66.5 Yards/Game and had only 4 Rushing Touchdowns coming in to that game.
Though we're naturally excited about last weekend's incredible comeback win … it should also be acknowledged that the Hawks gave up 132 Yards on the ground to the Bears. Why have they struggled so mightily as of late? Well, one big reason is that Seattle's Defensive Line hasn't really done a good job of getting penetration in to the backfield. Football Outsiders updated their
Defensive Line statistics (which includes linebackers) this week
and noted that the Seahawks Front 7 currently ranks #1 in the NFL in terms of what they call "Power Success", that is, 3rd or 4th Down runs of 2 yards or less that end up resulting in 1st Downs (teams have only been successful 48% of the time). However, in terms of stuffing opposing running backs at or behind the line of scrimmage, Seattle's Front 7 only does so 19% of the time (Ranks 16th in the NFL). The Seahawks had 19 Tackles for Loss in the Green Bay and St. Louis Games – games after which many local sports writers and talk show hosts were saying that Brandon Mebane was having a year reminiscent of Hall of Fame DT Cortez Kennedy. Outside of those 2 games though, Seattle has averaged a mere 2.7 Tackles for Loss per game. That's good … but it doesn't compare to an ELITE Rush Defense such as Tampa Bay, who has 78 Tackles for Loss (that's an average of 6.5 Tackles for Loss per game) and as a result they rank #1 in terms of fewest rushing yards/game allowed (82.3 Rushing Yards/Game).
It's no secret that the elite rush defenses have elite run stuffers up front. Tampa Bay (the NFL's #1 Rush Defense) has LB's Lavonte David (his 17 Tackles For Loss are the 3rd Most in the league) and Mason Foster (his 11 TFL's are tied for 9th). Houston's DE J.J. Watt has 14 TFL to go along with his 15.5 Sacks. San Francisco's DT Justin Smith has 8 TFL's. Consequently, those are the 3 Top Run Defenses … and all teams that are either leading their division or in the playoff hunt.
Seattle's run defense has gone from a top 5 Rush Defense … to their current ranking of 13th in the NFL. Some of Seattle's ineptitude could be attributed to Red Bryant, who has been hobbled by plantar fasciitis (a painful condition which makes it very difficult for the average person to walk and get around). Bryant has long been considered one of the Seahawks best run stuffers, so perhaps that may help to explain that somewhat. Regardless of the reason though, the Hawks have to do a much better job of stopping the run, both in this game and in terms of the rest of this season moving forward. It's one reason why I believe that players like Leroy Hill should be looking over their shoulder, as the Seahawks will probably be looking to improve in that arena come Draft Time.
Key #2: Clip Their Wings …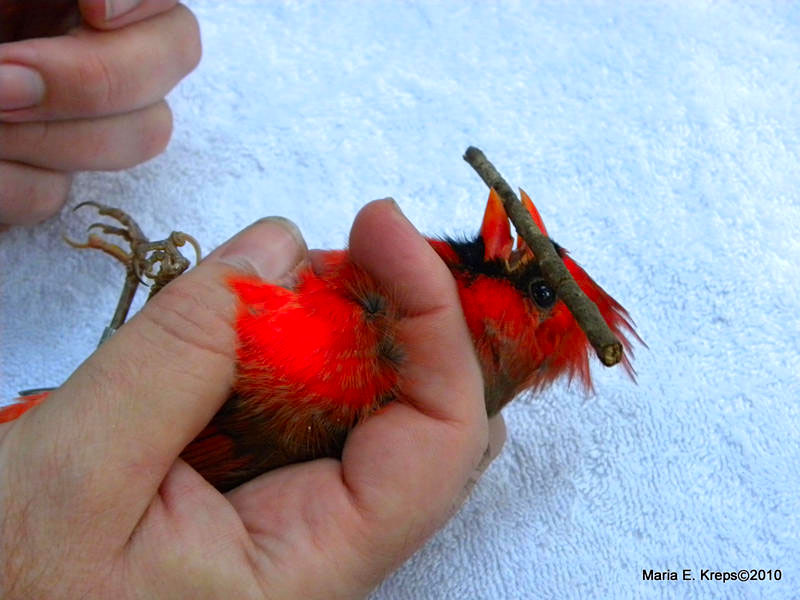 With word coming down yesterday that CB Brandon Browner has chosen to drop his appeal and serve his 4 Game suspension for violating the league's policy on PED's, opposing receivers who may not have been an issue before once more begin to rear their ugly heads. So, the Cornerback Position becomes an area of focus as we head in to this game and down the stretch. But just because Brandon Browner will be gone for the last 4 regular season games though doesn't mean that the Seahawks are somehow going to do a crash and burn.
Lest we forget, last year Walter Thurmond and Marcus Trufant were this team's starting cornerbacks when the season started. After Week 7 and the Browns game though, each was done for the year with injuries … and 2 unproven bench players by the names of Brandon Browner and Richard Sherman stepped to the forefront to Wally Pip them. But just because Thurmond has been on the sidelines doesn't mean that he's not a quality player. Quite the contrary …
Before he suffered a knee injury during his Senior Season in 2009, Walter Thurmond (6'0 190 Pounds) was being talked about as possibly being a 2nd Round draft pick. He was an excellent cover corner with good speed (4.42 in the 40) at Oregon and was one of the best defensive backs in the country. Prior to going down with that injury, he had been talked about as being a Jim Thorpe candidate (given to the nation's top cornerback). During his Sophomore season in 2007, Thurmond finished as the co-leader in the PAC-10 in Passes Defended (23). Despite missing the final 9 games of his Senior Season, Thurmond still ranks 4th in Oregon history in Passes Broken up (37). Schneider and Carroll took him in the 4th Round for a reason – the guy can play. In 2010 (his rookie season), Thurmond had 29 tackles and defended 2 passes in 14 games, starting 1 of them. Last season, through 6 games before being lost for the remainder of the season with a broken fibula, Thurmond had 7 tackles, 5 assists and 2 passes defended. The Seahawks should be in very capable hands with Thurmond manning the RCB spot.
With Thurmond moving in to Browner's role, Jeremy Lane (6'0 190 Pounds) assumes the starting nickel corner spot for this game and probably from here on out. Lane is an excellent athlete and a physical defender, who is good at press coverage on the outside and with slot receivers in the nickel. Danny O'Neil related a story this week of how Lane was thrown out of practice for an altercation with Ben Obomanu during training camp this year. So, he is definitely the type of physical corner that Pete Carroll absolutely loves and targets.
NFL Draft Scout.com noted
that at his pro day, Lane ended up running a 40 yard dash in 4.48 seconds, so he's got adequate speed to man the position. In 2011, Lane had 41 Tackles, 2 interceptions, and 4 passes broken up. In a game vs. LSU this last year, Lane had an excellent performance that got the attention of scouts, as he garnered 9 tackles and a sack. He was known for being a special teams standout at Northwestern … and that is exactly what we've seen from him this year. He hasn't just downed punts inside the 10 yard line … he often catches them, showing that he has good hands and an excellent eye for the ball.
Danny Kelly over at Field Gulls
had an excellent write-up on Lane right after the draft in which several experts said he had a lot of potential.
The National Football Post's Greg Gabriel (a one time personnel man for the Bears) called Lane a "genuine sleeper" heading in to the draft.
Russ Lande (a one time scout for the Rams and a big fan of Lane's) said of him … "[Seahawks] hit a home run with pick of Jeremy Lane. He is a physical and tough CB with the coverage skills to eventually challenge for playing time." Though he's being thrown in to the fire a bit, Richard Sherman is example A of how moves like this one can pan out.
The biggest issue for Thurmond, Lane, and Sherman heading in to this game is (of course) #11 -- Larry Fitzgerald. Fitzgerald (6'3" 218 Pounds), arguably the best receiver in the NFL, has made a career out of toasting the Seahawks. Just last year, Fitzgerald had 213 yards and 14 catches against the Seahawks – more than any other team in the league. This year however, Fitzgerald has looked very mortal. Fitzgerald had a 100 yard day only 1 time all season long. In fact, over the past 6 games he has been downright bad, as he has averaged only 36.7 Yards …3.3 Catches/Game … and has only 1 touchdown. At just 29 years of age, it's hard to believe Fitzgerald could be shot as a player already – more likely that he's just had very little help from his teammates.
One of the few teammates who has given Fitzgerald help is WR Andre Roberts (5'11" 195 Pounds) – Arizona's second leading receiver with 50 catches and its scoring leader with 5 TD. Roberts has had 6 catches or more 4 times this year … and has eclipsed the 100 yard receiving mark twice this season. He's someone to keep an eye on for sure, but has been hampered by an ankle injury of late. Roberts missed the Jets game with it, is listed as Questionable for this weekend's game (he did not practice either Wednesday or Thursday and was limited in practice on Friday). If he plays, he's definitely someone to watch as he leads the team with 9 catches that have gone for 20 yards or more.
TE Rob Housler (6'5" 250 Pounds – 36 catches for 368 yards and 0 TD), WR Michael Floyd (6'3" 225 Pounds – 26 catches for 282 yards and a TD), and WR Early Doucet (6'0" 212 Pounds – 26 catches for 200 yards and 0 TD) round out the rest of the group that have provided the bulk of the rest of Arizona's production in the passing game. As far as deep threats go, Housler has had 5 catches that have gone for 20 or more yards this year while Floyd has 2 including a 37 yard catch against the Packers.
If those guys had someone who could actually get them the ball on a consistent basis, they'd be dangerous …
Key #3: Bird in the Hand …
As is the case throughout football, teams that are able to get consistent pressure on the quarterback often win. What should not get lost in all the hubbub of last week is the fact that Seattle did not record a single sack of Jay Cutler. Given that the Bears Offensive Line was basically in complete shambles heading in to that game(their 35 Sacks allowed was the 3rd Worst in football), that should be a bit concerning. The week prior to that, the Hawks were able to get to Ryan Tannehill only once. The result – Tannehill was able to complete 69% of his passes and burned the defense late to carry the Phins to victory. That was a Dolphins team that in the 3 games leading up to that one had allowed Tannehill to be hit 13 times. Consequently, Tannehill had completed only 56% of his passes … and the Dolphins had lost all 3 of those games in succession. Given that 17 of the Seahawks 29 sacks this year have come at home, you'd like to think that wouldn't be a problem. But, if you stop to consider that 8 of those sacks came in one half of football at Century Link Field against the Packers (who were having issues at that point and have since fixed them), that honestly should concern us as Seahawks fans somewhat.
If that's the disease, the Cardinals just might be the cure. How bad are the Cardinals? Here is quick look at the rest of their
very of-fen-sive
(and I do mean offensive) numbers …
Cardinals vs. Seahawks Offensive Comparison (w/NFL Rankings)
Category
Cardinals
Seahawks
Total Yards
3,349 (32nd)
3,943 (24th)
Points Scored/Game
15.5 (32nd)
20.2 (22nd)
Passing Yards/Game
197.6 (27th)
187.2 (30th)
Passing Attempts
465 (6th Most)
319 (2nd Fewest)
3rd Down Conversion%
26% (32nd)
36.8% (21st)
1st Downs
198 (31st)
228 (22nd)
Passing TD's
10 (30th)
20 (9th)
Red Zone Offense (% Score TD)
40% (3rd Lowest)
54.29% (15th)
Sacks Allowed
48 (32nd)
23 (23rd)
QB Hits Allowed
76 (4th Most)
50 (20th)
The numbers don't lie -- the Cardinals are the worst offense in all of football. As you can see, opposing defenses have greeted Cardinal quarterbacks quite often this year. And those quarterbacks haven't posed much of what we might call a threat. Like the rest of the offense, the Quarterback situation in Arizona has been nothing short of an unmitigated disaster this year. How bad has it been? It's far easier for me to show you than tell you.
Kevin Kolb was having himself a decent season before going down in Bills game with a rib injury …
| Week | Opponent | Opp. Pass Def (NFL Rank) | Comp. | Att. | Comp% | Yards | TD's | INT's | QB Rating |
| --- | --- | --- | --- | --- | --- | --- | --- | --- | --- |
| 1(9/9) | vs. Seahawks | 202.8 Yds/Game Allwd (5th) | 6 | 8 | 75.0% | 66 | 1 | 0 | 138.5 |
| 2(9/16) | at Patriots | 279.9 Yds/Game Allwd (29th) | 15 | 27 | 55.6% | 140 | 1 | 0 | 82.3 |
| 3(9/23) | vs. Eagles | 233.6 Yds/Game Allwd (16th) | 17 | 24 | 70.8% | 222 | 2 | 0 | 127.4 |
| 4(9/30) | vs. Dolphins | 257.7 Yds/Game Allwd (27th) | 29 | 48 | 60.4% | 324 | 3 | 2 | 84.0 |
| 5(10/4) | at Rams | 226.2 Yds/Game Allwd (12th) | 28 | 50 | 56.0% | 289 | 0 | 0 | 72.8 |
| 6(10/14) | vs. Bills | 229.3 Yds/Game Allwd (13th) | 14 | 26 | 53.8% | 128 | 1 | 1 | 64.3 |
| Season Totals | NA | NA | 109 | 183 | 59.6% | 1,169 | 8 | 3 | 86.1 |
Re-enter John Skelton, who hadn't seen any action since getting owned by the Seahawks defense in Week 1. How did Skelton do? His numbers speak for themselves …
John Skelton's 2012 Statistics (Weeks 6-11)
Week
Opponent
Opp. Pass Def (NFL Rank)
Comp.
Att.
Comp%
Yards
TD's
INT's
QB Rating
1(9/9)
at Seahawks
202.8 Yds/Game Allwd (5th)
14
28
50.0%
149
0
1
51.0
6(10/14)
vs. Bills
229.3 Yds/Game Allwd (13th)
2
10
20.0%
45
0
1
6.3
7(10/21)
at Vikings
229.8 Yds/Game Allwd (14th)
25
36
69.4%
262
1
1
88.0
8(10/29)
vs. 49ers
189.0 Yds/Game Allwd (2nd)
32
52
61.5%
290
0
1
68.6
9(11/4)
at Packers
233.8 Yds/Game Allwd (17th)
23
46
50.0%
306
1
1
69.7
10
BYE
NA
NA
NA
NA
NA
NA
NA
NA
11(11/29)
at Falcons
231.2 Yds/Game Allwd (15th)
2
7
28.6%
6
0
0
39.6

Season Totals

NA

NA

98

179

54.7%

662

2

5

64.4
So in 5 games, Skelton threw only 2 TD's … had 4 INT's … and a Passer Rating of 64.4. Coach Ken Whisenhunt had apparently seen enough, as he benched him after the 1st Quarter of the Bills game in favor of Ryan Lindley (Arizona's 6th Round pick this year out of San Diego State). Lindley is a strong armed quarterback with good size (6'4" 229 Pounds) … but as
NFL Draft Scout.com
points out, he's a project. While he's smart, his weakness that he displayed throughout his college career is his accuracy, as he completed only 55.48% of his throws in college. And as one might expect, Lindley played like the wide eyed rookie that he is …
Ryan Lindley's 2012 Statistics (Weeks 11-13)


Week
Opponent
Opp. Pass Def (NFL Rank)
Comp.
Att.
Comp%
Yards
TD's
INT's
QB Rating
11(11/18)
at Falcons
231.2 Yds/Game Allwd (15th)
9
20
45.0%
64
0
0
52.9
12(11/25)
vs. Rams
226.2 Yds/Game Allwd (12th)
31
52
59.6%
312
0
4
44.7
13(12/2)
at NY Jets
198.3 Yds/Game Allwd (4th)
10
31
32.3%
72
0
1
28.0

Season Totals

NA

NA

50

103

48.5%

448

0

5

40.4
In 3 games as a starter, Lindley was sacked 7 times … threw 5 interceptions … and no touchdowns. The Cardinals were 0-15 on 3rd Down last week against the Jets, as Lindley was just the 2nd Quarterback since the NFL merger in 1970 to finish a game with less than 75 yards on at least 30 attempts. To put things in to perspective, Rashad Johnson had a 40 yard run on a fake punt … and that play accounted for nearly 30% of Arizona's yardage totals last week.
With Kolb's throwing ability still severely impaired with 3 detached ribs and a sprained shoulder, and Lindley looking more like Wrong Way Corrigan, Whisenhunt has opened up the dog house and once again unleashed Skelton for this weekend. He probably won't have a whole lot of time to throw, as injuries have really started to take their toll on the O-Line in recent weeks. This year's 7th Round Draft Choice Nate Potter assumed the Left Tackle spot 3 weeks ago due to Levi Brown's torn biceps ... and Rich Ohrnberger took over at center back on November 26th when Lyle Sendlein went down with a season ending knee injury. Needless to say, continuity has been a huge issue. With the Cardinals Offensive Line having been basically powerless to stop opposing defenders of late (they've given up the most sacks in the league and the 4th most QB Hits), Seahawk defenders like Bruce Irvin and Chris Clemons ought to be licking their chops. Skelton ought to be running for this life because unlike last time … Kevin Kolb won't be there to bail him and the Cardinals out.
Key #4: Don't Get Dive Bombed by the D …
While the Cardinals Offense has resembled a Pop Warner team this year … the Defense has been a completely different story. Here is a quick look at how the Cardinals and Seahawks defenses compare …
Cardinals vs. Seahawks Defense Comparison (w/NFL Rankings)
Category
Cardinals
Seahawks
Rushing Yards Allwd
1,543 (24th)
1,327 (12th)
Rushing Yards/Game Allwd
128.6 (24th)
110.6 (12th)
Tackles for Loss
32
30
Forced Fumbles
12 (tied for 11th)
12 (tied for 11th)
Rushing TD's Allwd
5 (tied 4th Best)
7 (tied for 10th)
Passing Yards Allwd
2,353 (3rd Fewest)
2,434 (5th Fewest)
Passing Yds/Game Allwd
196.1 (3rd Fewest)
202.8 (5th Best)
Pass Comp% Allwd
55.4% (5th Best)
59.4% (10th Best)
3rd Down Conv%
34.34% (5th Best)
40.41% (23rd)
1st Downs Allowed
213 (6th Fewest)
227 (10th Fewest)
Passing TD's Allwd
16 (tied for 11th Fewest)
12 (tied for 3rd Fewest)
Sacks
33 (6th Most)
30 (tied for 10th Most)
[tr]
Interceptions
18 (tied for 2nd Best)
10 (tied for 15th)
Passes Defensed
54
54
Opp TD% in Red Zone
41.94% (3rd Best)
45.16% (7th Best)
Give Away/Take Away Margin
+7 (tied for 8th)
+1 (13th Best)
Points Allwd/Game
19.5 (7th Fewest)
16.8 (3rd Fewest)
In many ways, this Cardinals team reminds me of the 1992 Seahawks. While the Hawks finished 2-14 that year thanks to an offense that was the worst in franchise history(they averaged only 8.8 Pts/Game) … the defense (lead by Hall of Famer Cortez Kennedy) gave up the 4th Fewest Passing Yards and tied for 2nd fewest passing TD's allowed that year. This Cardinals team is a lot like that … which is the biggest reason that I was concerned heading in to that season opener. As you can see, has recorded better numbers than the Seahawks defense in many statistical categories: Passing Yards Allowed, Pass Completion Percentage, Interceptions, Sacks, Tackles for Loss, Rushing TD's Allowed, Red Zone Defense, 3rd Down Conversion%, 1st Downs Allowed, and Give Away/Take Away Margin. The Cardinals have one of the top defenses in the NFL, so though they have lost 8 in a row … they are still quite capable of causing problems. Football Outsiders agrees, as in their
latest defense rankings
, they have the Cardinals rated as the 4th Best Defense in the NFL (they have Seahawks 6th by the way).
Right up front, DT Darnell Dockett (6'4" 290 Pounds) and DE Calais Campbell (6'8" 300 Pounds) are 2 big bodies who can be a disruptive force to opposing offensive linemen. Campbell has 3.5 Sacks this year … 7 Tackles for Loss … and 4 Passes Defensed. Dockett on the season has racked up 1.5 Sacks and 4 Passes Defensed. Though Campbell has been limited in practice all because of a calf injury and is listed as Questionable, I'd expect him to play. Both of these guys are ones to watch.
The linebacking corps of the Cardinals is very solid, highlighted by Daryl Washington (6'2" 230 Pounds) who leads the team in tackles (104), Sacks (9.0), and has 5 Tackles for Loss. Washington is a fast, hard hitting explosive player with a real nose for the football. Though most of the rest of his team is suspect, Washington is quietly having a Pro Bowl season. The two real focal points that the Hawks will need to keep an eye on this Sunday are Patrick Peterson and Washington. The rest of Arizona's linebackers have put up some decent numbers as well …
ILB Paris Lenon (6'2 240 Pounds) … 75 Tackles, 2.0 Sacks, and 1 Tackle for Loss.
ROLB Sam Acho (6'3" 257 Pounds) … 34 Tackles, 3.5 Sacks, and 2 Tackles for Loss
LOLB Quentin Groves (6'3" 265 Pounds) … 36 Tackles, 3.0 Sacks, and 1 Tackle for Loss
With Max Unger limited in practice on Thursday because of a hip issue, and John Moffitt struggling at times last week, the Seahawks Offensive Line could have conceivably have some problems in this game with the Cardinals Front 7.
The Cardinals secondary is a gritty, veteran bunch led by CB Patrick Peterson (6'1" 219 Pounds) who has 5 interceptions and leads the team (and is among the NFL leaders) with 11 Passes Defensed. He and FS Kerry Rhodes (6'3" 212 Pounds --who has 4 interceptions and is just behind Peterson with 9 Passes Defensed) are a pair that Russell Wilson definitely needs to be cognizant of where they are at all times. Veteran SS Adrian Wilson (6'3" 230 Pounds) and RCB William Gay (5'10" 190 Pounds) round out a group that has been one of the stingiest in the NFL.
When last they met the Cardinals Defense got the better of Russell Wilson, as he threw an interception, lost a fumble, was sacked 3 times, and had the game winning drive fizzle out at the Arizona 4 yard line for a 20-16 loss. But there are real signs that things are starting to unravel with the Cardinals. According to a report on Monday from ProFootballTalk.com, during this last game with the Jets
DT Darnell Dockett spit in the face of Safety Kerry Rhodes
over the decision to allow the Jets to score a touchdown late in the game. Though the part about Dockett spitting in Rhodes's face turned out not to be true, the altercation was very real. Defensive Coordinator Ray Horton had made the decision to allow the Jets to score with the idea of getting the ball back quickly to the offense so they could hopefully score and win the game. Dockett chose to ignore Horton's call, drawing the ire of the entire team. On Friday, the Cardinals slapped Dockett with a fine in excess of $100,000 for insubordination.
With rumors persisting that Whisenhunt will be fired come season's end, it'll be interesting to see which team shows up on Sunday – a whipped and defeated crew … or a fired up bunch motivated to beat a division rival and looking to save their coach's job? One thing's for sure, looking at the defensive numbers there is one strategy that I would definitely suggest …
Give It To the Big Bird …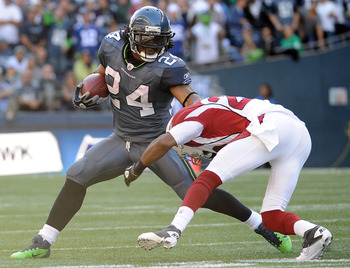 After surrendering an average of 103 yards rushing in their first 5 games … the Cardinals have given up an average of 147 yards/game in the 7 games since. Given that and the fact that Arizona's defense has statistically been one of the best in the league against the pass … I'd humbly suggest feeding the Beast.
Cardinals linebacker Paris Lenon talked this week about the fact that Arizona's defense against the run hasn't been very good ...
"It definitely is not up to our standards as far as the way we defended the run the past few games," he said. "That's something that we've got to improve upon."
Source:
Arizona Cardinals look to improve against the run – Arizona Republic 12/7/12
Ken Whisenhunt and his crew have made stopping Marshawn Lynch a point of emphasis this week – and that's a strategy that very much could play in to Seattle's hands.
Credit Darrell Bevell last weekend for his strategy down the stretch using Russell Wilson's mobility. With the Bears defense keying in on Marshawn Lynch, Seattle was effectively able not only to utilize play action pass ... but also to use Lynch as a decoy to spring Russell Wilson free on some key scrambles. If the Seahawks are able to get Lynch going early and often (as I'd expect them to be able to do) then that opens up a world of possibilities for Wilson who has simply put looked unstoppable of late.
Russell Wilson has completed 63% of his passes and thrown the game winning touchdown pass in the final 2 minutes of regulation 3 times this year – most by a rookie since the NFL merger in 1970. And though the numbers suggest that it's impossible to pass on the Cardinals, several teams have found success ...
Top Performances by Opposing QB's Against 2012 Cardinals
Week (Date)
Opponent
Result
Quarterback
Att
Comp
Comp%
Yards
TD's
INT's
QB Rating
2 (9/16)
vs. Patriots
20-18(WIN)
Tom Brady
28
46
60.8%
316
1
1
79.6
4 (9/30)
vs. Dolphins
24-21 OT(WIN)
Ryan Tannehill
26
41
63.4%
431
1
2
86.5
8 (10/29)
vs. 49ers
24-3(LOSS)
Alex Smith
18
19
94.7%
232
3
0
157.1
9 (11/4)
at Packers
31-17(LOSS)
Aaron Rodgers
14
30
46.6%
218
4
1
81.7
From what I can see though, it all starts with giving it to the Big Bird. If Seattle is able to get him going (as I expect him to) and to get those safeties and linebackers to start cheating up towards the line of scrimmage, we could conceivably see Seattle's offense go full tilt for the first time all year.
Bold Prediction …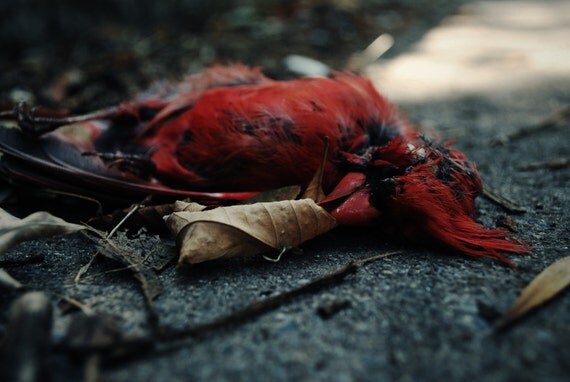 Since the Seahawks moved to the NFC in 2002, they have gone 56-29 at home (.659 winning%) – the 2nd Best Winning Percentage over that time frame (Green Bay is #1, having gone 60-29). Seattle's offense is absolutely clicking ... while Arizona's is so noxious it needs a Haz Mat team to clean it up that mess. After all, the Cardinals offense managed a mere 6 points against the Jets team that is as bad as they are this past Sunday. But while many people are predicting an absolute beat down, I'm predicting a much closer game, as the Seahawks are a division rival, the defense is good, and they are playing for pride and potentially their head coach's job. The Cardinals have lost 8 in a row and you have to go back to 1944 to find a Cardinals team that lost 9 in a row. That's a record that no one wants, so I expect them to come ready to play on Sunday. Still in the end, I see the Hawks winning this one quite handily and getting sweet revenge. Let's call it:
Seahawks 27
Cardinals 9