Fishing for Flipper …
5 Keys to a Seahawks Victory Over the Dolphins …
Riding the wave of a 2 game winning streak, the Seahawks find themselves slowly surfing towards the East Coast for a 10am meeting with a Dolphins club that looks very much like one whose season and playoff hopes has finally been harpooned. Having now lost 3 games in row, the once mighty Phins will have had 10 days to stew over their loss to the lowly Bills by the time they greet the Seahawks in Miami. Will they roll over and allow themselves to be pecked over … or is there still some fight left in this Dolphins team? Here are 5 Keys to Victory that the Seahawks will have to accomplish if they are to fly out of Sun Life Stadium in Miami with a win …
Key #1: Beach the Bottle-nosed Battering Rams …
During early part of their schedule, the Dolphins looked like a team that might be able to put up some respectable numbers on the ground …
Dolphins Games (Weeks 2-4)
Week
Opponent …
Score
Yards Rushing/Carries
TD
Game Notes/Highlights …
2
vs. Raiders
35-13 (WIN)
263 Yds on 43 Car
4
R. Bush 172 Yds. and 2 TD
3
vs. NY Jets
20-23 (LOSS)
185 Yds on 43 Car
2
R. Bush 61 Yds./D. Thomas 69 Yds/1 TD
4
at Cardinals
21-24 (LOSS)
86 Yds on 29 Car
1
R. Bush 67 Yds.
In Weeks 2-4 … the Dolphins averaged 178 Yards Rushing/Game and had 7 TD's on the ground.
But since that time, the running game has been pretty much a non-factor …
Dolphins Games (Weeks 5-11)
Week
Opponent …
Score
Yards Rushing/Carries
TD
Game Notes/Highlights …
5
at Bengals
17-13 (WIN)
68 Yds on 35 Car
2
R. Bush 48 Yds./1 TD
6
vs. Rams
17-14 (WIN)
36 Yds on 17 Car
0
R.Bush 17 Yds (1.4 Yds Rush)
7
BYE
NA
NA
NA
NA
8
At Jets
30-9 (WIN)
97 Yds on 33 Car
1
R.Bush 59 Yds.
9
at Colts
20-23 (LOSS)
84 Yds on 18 Car
1
R.Bush 41 Yds/1 TD
10
vs. Titans
3-37 (LOSS)
54 Yds on 15 Car
0
R.Bush 21 Yds
11
at Bills
14-19 (LOSS)
60 Yds on 24 Car
0
R.Bush 20 Yds
So since Week 5 … the Dolphins have averaged just 66.5 Yards/Game and have only 4 Rushing Touchdowns over that time.
Prior to their game with the Titans, Dolphins head coach Joe Philbin talked about his team's ineptitude on the ground … and about his desire to re-establish the run …
"Early on in the season if you looked at us and got a profile of us, I'd tell you we're a team that can run the football and defend the run extremely well," Coach Joe Philbin said. "Frankly the second part of the season, that hasn't stayed true to form necessarily. It's an area we have to solidify again and get back to basics on both sides of the ball. It's something we need to improve upon because if you looked at us after four weeks you say, 'Boy these guys can run and defend the run.' And it's not a 180 from there but it's not what it was."
Source:
Miami Herald – 11/7/12
And Philbin has become increasingly frustrated with his running backs. During their 37-3 drubbing at the hands of the Titans at home, Reggie Bush was benched after the second series of the 1st Half for fumbling the football for the 2nd time in 2 weeks. But though he's had nowhere close to a stellar season by any means, it shouldn't be forgotten exactly who Reggie Bush is and what he's capable of. As the 2005 Heisman Trophy Winner and a former college star under Pete Carroll at USC, Reggie Bush was one of the most explosive and dynamic players in the nation coming in to the NFL. Last season, Bush ran for 1,086 yards and sported a 5.0 yards/rush average (11th in the league in Yards/Carry) as a Dolphin, so he is quite capable of burning opposing defenses.
Continuing to shut down the Dolphin running attack … and making this team one dimensional … will very much be key to the Seahawks success in Miami. On paper, it looks highly likely that's exactly what will happen …
The Dolphins come in to this game averaging 100.9 Yards Rushing/Game (22nd in the NFL).
The Seahawks on the season have given up an average of 100.6 Yards/Game on the ground (12th Best in the NFL) … and come in to this game having allowed only 48 Rushing First Downs (11th Best in the league).
And outside of their 2 performances against San Francisco and Minnesota, the Seahawks Defense has surrendered just 588 yards on the ground for an average of just 73.5 Yards/Game – which would be far and away the best in the game.
But those 2 performances are precisely why the Seahawks and their fans should be a bit nervous coming in to this game. Dolphins Offensive Coordinator (Seahawks OC in 1999) and former Packers Head Coach Mike Sherman has undoubtedly broken down every inch of film from the 49er and Viking games, looking for tendencies and weaknesses in the Seahawks run defense that he can look to similarly exploit. With 10 days to game plan and to stew over an emotional loss, I fully expect the Phins to come in to this meeting with the Hawks with an attitude and the idea of establishing the run. If the Dolphins are able to show that their running game is at least a threat, that would certainly go a long ways towards taking the burden off of rookie QB Ryan Tannehill to win the game – which is precisely why I believe that's exactly what they will try to do. Ensuring that this Miami team stays one dimensional is definitely a key to this game … and leads us straight in to Key to Victory #2 …
Key #2: Put the Rook on the Hook …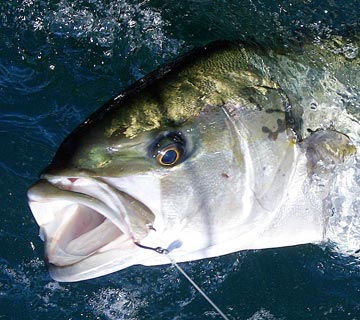 Roger Goodell:
"With the 8th Pick in the 2012 NFL Draft the Miami Dolphins select … Ryan Tannehill, quarterback, Texas A&M …"
It was a moment that many Dolphins fans rejoiced … and many fans in Seattle (including myself) groaned, as we were hoping that somehow Ryan Tannehill would fall to #12 so the Seahawks could finally land themselves a franchise quarterback. In fact, rumors persisted prior to the draft that Pete Carroll LOVED Ryan Tannehill, so the Seahawks were probably hoping for that as well. Oh how times have changed though. Just 7 short months later, how many in Seattle would honestly exchange quarterbacks with the Dolphins now? While Russell Wilson has at times looked like a franchise superstar in the making … Tannehill has more often than not looked like the rookie that he is. Even a brief comparison of the numbers reveals the stark contrast between the two …
Ryan Tannehill vs. Russell Wilson


QB
Pass Comp
Pass Att
Comp%
Yards
TDS
INTS
QB Rating/NFL Rank
Total QBR/NFL Rank
Tannehill
179
308
58.1%
2,120
6
11
70.8 (29th)
48.0 (26th)
Wilson
157
253
62.1%
1,827
15
8
90.5 (12th)
56.1 (17th)
Almost any way you slice and dice the numbers, Ryan Tannehill and the Dolphins passing attack have been fairly inept in 2012 …
Ryan Tannehill QB Rating (By Period)
Period
QB Rating
NFL Rank
1st Half
72.9
(28th)


2nd Half
69.0
(29th)
4th Quarter
72.3
(27th)
The Dolphins come in to this game averaging just 209.0 Yards Passing/Game (25th in the NFL) … so Richard Sherman and the rest of the Seahawks secondary can basically take the day off, right? Not exactly.
In reality, Ryan Tannehill is ahead of the curve of where most NFL rookies normally are at because (for those who might not realize it) OC Mike Sherman was Tannehill's head coach at Texas A&M from 2008 to 2011. Under Sherman, the Dolphins are using virtually the same offensive system that he ran at A&M, so Tannehill naturally has quite a grasp of it. While Tannehill hasn't racked up tons of yards this year … and has had his share of mistakes … he has also shown that he CAN make plays down the field.
The Dolphins and Seahawks both have 24 Plays that have gone for 20 Yards+ (tied for 25th in the NFL)

The Dolphins and Seahawks are both tied with 11.0 Yards/Completion (tied for 12th BEST in the NFL)
Also, Tannehill and the Phins have shown that when they get down in to scoring position, they generally punch the ball in …
On the season, the Dolphins have scored TD's on 54.17% of their trips inside the Red Zone (12th Best in the NFL)

AT HOME they have been even better … as the Dolphins have scored TD's on 75% of their trips inside the Red Zone (#1 in the NFL).
Leading the Dolphins receiving attack is 4 year pro Brian Hartline – former Ohio State wide receiver and a real key to the Buckeye's National Championship in 2008. During his Junior Year and final season at OSU, he showed himself to be a deep threat to be reckoned with, averaging 22.8 yards/catch. Hartline hasn't exactly torn up the league in Miami (because up until now he's had no one to really get him the ball) … but he's definitely shown he can make plays this year. A big, tall receiver (6'2" 199 Pounds), Hartline comes in to this game having clearly demonstrated that he is a downfield threat as he has … 53 receptions, 790 Yards (14.9 Yards/Catch), 1 TD … and 8 Catches that have gone for 20 Yards or more.
On the other side, former Rainbow Warrior Davone Bess (5'10" 193 Pounds) is a possession receiver that has shown that he can make some plays downfield as well. On the season, he has 48 receptions, 586 Yards (12.2 Yards/Catch), 1 TD … and 7 Catches that have gone for 20 Yards or more.
Outside of those two though, there hasn't been a whole lot of help for Tannehill honestly. Tight End Anthony Fassano (6'4" 255 Pounds) leads the team with 3 touchdown receptions, but he's more of a short range option, as he's had only 26 catches on the season … averages only 7.7 yards/catch … and has had no receptions that have gone for 20 yards or more. Reggie Bush (23 receptions, 194 yards, 0 TD) has been the only other true target coming out of the backfield, so the truth of the matter … is that this Dolphins' receiving corps might just be the worst group in all of football. On paper at least, this looks like a crew that the Seahawks could totally dominate.
The Seahawks Defense comes in to this contest having allowed …
… just 296.8 Yards/Game (4th Best in the NFL)

… an average of 196.2 Yards Passing/Game (4th Best in the NFL)

… only 22 Passes of 20 Yards or More to be completed against them (5th BEST in the NFL)

… an average of just 16.1 Points/Game (4th Best in the NFL)
As you know, the Seahawks secondary is one of the best (if not THE BEST) in all of football. Their numbers certainly confirm that …
Seahawks Secondary Defense
Passed Defensed (NFL Rank)
Comp% Against (NFL Rank)


48 (8th MOST)
58.2% (7th BEST)
ProFootballFocus.com
recently ranked Richard Sherman as their 3rd Best CB, noting that he has allowed only 48.1% of passes to be completed against him. Opposing QB's have a QB Rating of just 46.1 when throwing his way.
Gil Brandt of NFL.com
meanwhile ranked Brandon Browner as his 6th Best CB, observing that of the 50 times he has been targeted, he has been "burned" only 22 times (a 44% rate). If Walter Thurmond can eventually assume the role of the starting Nickel CB and return to the form he had at Oregon, the Seahawks secondary could become a killing field for opposing QB's.
And recently, there have been real indications that this Miami team could be poised for a head first plunge in to the Bermuda Triangle.
Over their last 3 games, the Dolphins Red Zone Offense has taken a real dive, as they have scored TD's on 40% of their trips inside the Red Zone (23rd Best in the NFL)
Tannehill had a relatively good game in the loss to the Colts, but followed that up with a couple of real bottom feeder performances against the Titans and Bills …
Ryan Tannehill – Last 3 Games …
Opponent
Pass Comp
Pass Att
Completion%
Yards
TDS
INTS
At Colts
22
38
57.89%
290
1
0
vs. Titans
23
39
58.9%
217
0
3
At Bills
14
28
50%
141
1
2
In addition, Ryan Tannehill has been hobbled somewhat with a deeply bruised left knee recently and prior to the Buffalo game had been wearing a brace in practice. So, if the Seahawks don't somehow lose their defensive intensity somewhere in a hurricane on their way to Miami, this is an offense that Seahawk defenders should be able to have their way with. We've thought that before though, which brings me to Key #3 …
Key #3: Bring the Vice …
The last time the Seahawks traveled East for an early game, we all felt pretty confident of victory as well. For some reason though, the Seahawks secondary made Lions WR Titus Young look like the second coming of Cliff Branch.
The facts are that this season the Seahawks are 1-4 on the road. In their 4 Road Losses, they allowed …
Arizona's Kevin Kolb to look like Joe Montana in the 4th Quarter (Kolb had a 138.5 QB Rating) and to snatch victory right out of the Seahawks beaks in Week 1.
St. Louis's punter Johnny Hekker to juke out the entire Seahawks defense on a fake field goal for a TD (to say nothing of Russell Wilson's 3 interceptions) in Week 4.
San Francisco's Frank Gore to bowl right over the league's #3 rush defense for 131 yards in Week 7.
Detroit's Matthew Stafford to come alive like Frankenstein's monster, completing 69% of his passes for 352 yards and 3 touchdowns against a secondary that many experts said was the best in football in Week 8.
Indeed, since 2010 and the beginning of the Pete Carroll Era in Seattle, the Seahawks are now 4-7 in games that start at 10 A.M. in the Eastern Time Zone. (And before you ask … the Seahawks are 1-1 coming off of the Bye Week over that time frame.)
There's been a lot of talk in recent weeks about how Seattle's defense has performed at home versus on the road. So, I decided to do a little breakdown for myself and see exactly how true that was. Here are the results …
Seahawks Pass Defense (Home vs. Road)


Pass Comp%
Avg. Yards/Game Allwd
Total TD Allwd
Total INT
Sacks
QB Hits
Passes Defensed
Home
58.01%
211.2
3
5
17
34
24
Road
57.74%
210.8
6
4
11
23
24
Seahawks Run Defense (Home vs. Road)
Avg. Yards/Game Allwd
Avg. Yards/Rush
Total TD Allwd
Tackles for Loss
Opp Fumbles (#Def Recovered)
Home
109.4
4.88
3
21
11 (4 Rec by Def.)
Away
91.8
3.83
2
21
6 (2 Rec by Def.)
As you can see by the numbers above, there really isn't a whole lot of true difference between the numbers at home vs. on the road. In reality, what's truly affected those numbers you see above are exceptional performances and miscues (both for and against the Hawks) along the way (ie. Stafford, Gore, Peterson, 8 Sacks vs. Green Bay, etc.) If the Seahawks can just be consistent and play with the same level of urgency as they do at home … we could realistically see the same kind of performance from this team as we saw from them in Carolina.
The Seahawks Defensive Line play will very much be key in this game. The Dolphins offensive line DOES have some talent, as LT Jake Long has been a 3 time All-Pro selection the past 3 years … and C Mike Pouncey is having a Pro Bowl year, as he's given up just 1 QB Hit and 1 QB Hurry all year long. That's not good news for DE Chris Clemons and DT Brandon Mebane, as those will be tough match-ups for each. After starting off the season strong, both Clemons and Mebane have pulled something of a disappearing act in recent weeks. If the Seahawks are going to have success on the road, they're going to need both of those guys to step up.
That said, the rest of the Dolphins offensive line has been somewhat of a sieve in recent weeks. Rookie RT Jonathan Martin (and Andrew Luck's former blindside protector) has struggled in converting over to the right side … having allowed 3 sacks and 24 quarterback hurries going in to the Buffalo game. RG John Jerry has allowed 15 quarterback hurries on the season ... and the Seahawks old friend Richie Incognito (who mans the LG spot) has 7 Penalties going in to this game (tied for 8th Most in the league).
As far as pass protection is concerned, the Dolphins have actually compared pretty favorably with the Hawks for most of this season …
Pass Protection Comparison (w/NFL Rankings)
Category
Dolphins
Seahawks
Sacks Allowed
21 (13th)
19 (16th)
QB Hits Allowed
44 (13th MOST)
44 (13th MOST)
It's in the area of penalties though where the differences have really become apparent in recent weeks …
Offensive Penalties Comparison
Category
Dolphins
Seahawks


Total Penalties
57 (18th MOST)
64 (6th MOST)
Last 3 Games
21
13
Last 3 Game Avg.
7.0 (8th MOST)
4.3 (Tied for 5th LEAST)
Miami's Offensive Line is really starting to make mistakes and it's costing them games. Generating pressure on this group (and Miami's lack of ability to generate pressure on defense) has shown to be a surefire formula for how to beat them …
In the Dolphins 4 Wins This Season …


INT's
Fumbles (#Lost)
Sacks Allwd
Opp. INT's
Opp. Fumbles (#Lost)
Opp. Sacks Allwd


0
3 (2 Lost)
7
4
7 (4 Lost)
10
In the Dolphins 6 Losses This Season …


INT's
Fumbles (#Lost)
Sacks Allwd
Opp. INT's
Opp. Fumbles (#Lost)
Opp. Sacks Allwd
11
6 (Lost All)
13
4
4 (Lost None)
16
And it's on Miami's defense where we next shine our spotlight …
Key #4: Don't Break the Line …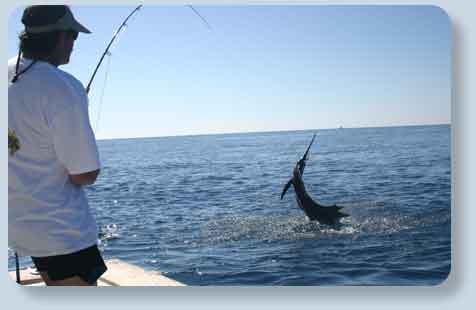 We come now to what I believe just might be
THE biggest
key for the Seahawks in this game – how Seattle's Offensive Line performs against Miami's defensive front 7. What do I mean by that? Before I get in to the details, let me show you some pertinent numbers …
Dolphins Defensive Statistics
Category
Dolphins Defense (NFL Rank)
Points/Game Allwd
20.5 (8th Best)


Rush Yds/Game Allwd
98.6 (9th Best)
Rush 1st Downs Allwd
39 (3rd Fewest)
3rd Down Conv%
33.1% (3rd Best)
Sacks
27 (4th Best)
Forced Fumbles
7 (16th Best)
TD% Allwd in Red Zone
37.14% (2nd Best)
TD% Allwd in Red Zone at Home
35.71% (tied 4th Best)
TD% Allwd in Red Zone (Last 3 Games)
40% (9th Best)
Despite their recent struggles as a team, the Dolphins enter this game still one of the top defenses in the NFL. They are extremely stout right up the middle and as you can see, opposing teams have had trouble both gaining yards on the ground and keeping their quarterbacks upright against this group. Let's take a closer look at some of the individual 1:1 Battles in this game and you'll see why I say Seattle's Offensive Line is going to have to bring its "A" Game on Sunday …
Cameron Wake vs. Russell Okung and/or Breno Giacomini
This Sunday, the Seahawks offense could very easily find itself caught in a wake. Who is Cameron Wake, you say? If you haven't of him, you'd want him for your Fantasy Team – that's for sure. As a former CFL Star, Cameron Wake (6'3" 258 pounds), you might say, is kind of the Dolphins version of Brandon Browner. Since coming to the Dolphins in 2009, he has been a terror for opposing QB's. In 2010, Wake finished with 14.0 Sacks (3rd in the league). In 2011, Cameron Wake followed that up with 8.5 Sacks and 52 Quarterback Pressures (3rd in the NFL behind only Chris Long and Julius Peppers). This season through 10 games, Wake already has 9.5 Sacks (more than anyone on the Seahawks). Back on November 7th,
Pro Football Focus
released its list of the Top 51 Players in the NFL … ranking Wake #3 on the list. At that time, they noted Wake was leading the league with 55 quarterback disruptions … and
last week
added that Wake's 41 combined sacks, hits and hurries also ranked #1 in the NFL.
In addition, Wake has 8 Tackles for Loss on the season (tied for 18th with guys like Bobby Wagner and John Abraham), so running against this guy isn't going to be easy.
If Russell Okung ends up facing Wake, he's going to have his hands full … but so far in 2012 (outside of an early rash of penalties), he's actually had an extremely good season. Through 10 games, Okung is yet to allow a sack and he has given up only 12 quarterback pressures. Okung has had big games in the past against big time pass rushers – just ask Julius Peppers. Because of that, I'd actually expect Miami to have Wake matched up against Giacomini (who has far more pressure on Wilson than Okung). This is the marquee match-up of the morning.
LDT Randy Starks vs. RG Paul McQuistan
[Note: With Seattle's guard situation, I'm presuming a lot in terms of who exactly is going to be playing LG and RG. I'm simply projecting that Carpenter should be ready to go after the Bye and that McQuistan gets the nod over Moffitt.]
Randy Starks, for those who don't know a thing about him, is one of the premier defensive tackles in the game. Starks (6'3 305 Pounds) checked in at #47 on
Pro Football Focus's top 51 player list
, as they noted that he had 26 QB disruptions on the year – the 2nd most of any defensive tackle. His 8 QB Hits leads all interior defensive lineman and he is 2nd on the team with 4.5 Sacks. He is having a Pro Bowl season, so McQuistan is going to be fairly busy on Sunday as well. Very quietly, McQuistan has been having a pretty good year himself. Outside of 1 false start and 2 holding penalties, he's been rock solid, as he
hasn't allowed any sacks
this year either. He's going to have to continue to be a rock on Sunday, as Starks can be a jackhammer.
RDT Paul Solial vs. LG James Carpenter
Though he might not show up prominently on the stat sheet, Paul Solial is a defender that Seahawk fans should get the highlighter out on. Solial is a BIG BOY (6'4" 345 Pounds) and in many ways is this team's version of Brandon Mebane – a guy who can clog up the middle and shut down the running game. Coming in to this game, Solial has actually been statistically better than Mebane, as Solial has 6 Tackles for Loss (while Mebane only has 4). Carpenter is going to have to move this log out of the stream if Marshawn Lynch has any hopes of finding a running lane. Carpenter (6'5" 321 Pounds) vs. Solial (6'4" 345 Pounds) is a whole lot of beef right there.
As far as the rest of Miami's front 7 is concerned, they can definitely cause trouble as well …
DE Jared Odrick 5 Tackles For Loss (same number as Chris Clemons)
LB Koa Misi 4 Tackles For Loss (he has 3 forced fumbles this year)
MLB Karlos Dansby 3 Tackles For Loss (he leads the team with 76 Tackles).
LB Kevin Burnett (2nd on the team with 63 Tackles).
Last week, Football Outsiders released their
updated analysis of offensive lines
throughout the NFL. In that study, they ranked Seattle's Offensive Line as the 6th Best Run Blocking team in all of football … noting that runs are stuffed at the line of scrimmage only 15% of the time – 3rd Best in the league (incidentally, the two top teams have a 14% stuff rate).
Even so, against this defensive front (on the road) I foresee Seattle having difficulty getting Marshawn Lynch going. Last week, Football Outsiders also released their Defensive Line rankings as well … and
ranked Miami's Defensive Line (Front 7)
as the 5th Best in all of football (ahead of Seattle's, who checked in at #12 on that list). According to them, opposing runners are being stuffed behind the line of scrimmage 23% of the time (7th best in the league) … and gain the fewest yards of any team in football 5-10 yards beyond the line of scrimmage. That all brings us to Key to Victory #5 …
Free Willy …
In case you hadn't heard yet … Russell Wilson is pretty good. How good has he been this year? Well, let me answer that by showing you this little graphic …
2012 Top 10 Performances by Rookie Quarterbacks (sorted by QB Rating)
Quarterback
Date/Opp
Comp
Att
Comp%
Yards
TD's
INT's
QB Rating


1. Robert Griffin III
11/18 vs. Eagles
14
15
93.3%
200
4
0
158.3
2. Robert Griffin III
9/9 vs. Saints
19
26
73.1%
320
2
0
139.9

3. Russell Wilson

10/14 vs. Patriots
16
27
59.3%
320
2
0
139.9

4. Russell Wilson

11/11 vs. Jets
12
19
63.2%
188
2
0
131.0

5. Russell Wilson

11/4 vs. Vikings
16
24
66.7%
173
3
0
127.3
6. Brandon Weeden
9/16 vs. Bengals
26
37
70.3%
322
2
0
114.9

7. Russell Wilson

9/16 vs. Cowboys
15
20
75.0%
151
1
0
112.7
8. Ryan Tannehill
10/14 vs. Rams
21
29
72.4%
185
2
0
112.0
9. Robert Griffin III
10/21 vs. Giants
20
28
71.4%
258
2
1
108.9
10. Andrew Luck
9/16 vs.Vikings
20
31
64.5%
224
2
0
107.5
So, of the Top 10 Performances by Rookie QB's this year … Russell Wilson has 4 of those. Considering the level of competition, that's frankly remarkable. And unlike the QB he'll be opposing on Sunday, Russell Wilson has shown a remarkable ability to make big plays in crunch time …
Russell Wilson QB Rating (By Period)
Period
QB Rating
NFL Rank
1st Half
104.8
(7th Best)


2nd Half
76.7
(24th)
4th Quarter
96.5
(6th Best)
As you can see from the numbers I presented regarding the Dolphins Run Defense … the Seahawks are going to need some of Russell Wilson's mojo on Sunday.
In addition to the Dolphins' Front 7, Russell Wilson is also going to be going up against one of the top CB's in the league and a guy that many people outside of Miami don't know about – Sean Smith. Like Richard Sherman, Sean Smith (6'2" 215 pounds) showed that he could shut down opposing receivers, as through the first 4 weeks of the season QB's completed just 42% of their passes when throwing in to his area (a passing rating of just 52.7). Sean Smith has 11 Passes Defensed on the year (tied for 5th in the NFL), so Sidney Rice may not put up Yahtzee numbers in this game as he will probably find himself matched up against Smith a lot on Sunday. Golden Tate, Zach Miller, and others are simply going to have to step up. But here too, the Seahawks may have struggles early in the passing game against this defense …
The Dolphins defense enters Sunday's contest with 56 Passes Defensed (tied for #1 in the NFL with Chicago and Houston).
They also have allowed opposing QB's to complete only 56.8% of their passes (5th Best in the NFL – ahead of Seattle).
That said, the numbers ALSO clearly show that plays can be made against this secondary …
Dolphins Passing Statistics
Category
Dolphins Pass Defense (NFL Rank)
Passing Yards/Game Allwd
278.0 (28th)
Passing 1st Downs Allwd
145 (MOST in the NFL)


Passes of 20 Yards+ Allwd
39 (3rd WORST)
Those numbers are clear indicators that Sean Smith has had very little help … and that things have started to go awry for this secondary. Richard Marshall started the first 4 weeks of the season at RCB and struggled, as opposing QB's were able to complete 61% of their passes and posted a 101.2 QB Rating against him. He was lost for the season with a back injury after the Cardinals game and was replaced by Nolan Carroll (6'1" 205 Pounds), who (though he has 5 Passes Defensed and played very well early on) has continued those struggles of late. He committed 4 penalties in the Bills game (2 Pass Interference, 1 Illegal Contact, and 1 Holding) and played a key role in that loss. Due to the issues this group has been having, the Dolphins have been forced in to playing a lot of zone coverage – which teams have been successful against. There has been talk recently of elevating R.J. Stanford (5'10" 185 Pounds), 2nd Year player out of Utah to the starting RCB job, as he replaced Carroll (who was benched) in the 2nd Half of the Buffalo game. Stanford is reportedly faster and better in man-to-man coverage, but others have argued he is no more than a nickel back. Though SS Reshad Jones had a good game against Buffalo (14 Tackles and forced a fumble on Bills TE Scott Chandler), Sean Smith allowed Bills RW Stevie Johnson to catch 6 passes for 79 yards. Obviously, this secondary is not what it once was.
The Bills Ryan Fitzpatrick was able to complete 62.9% of his Passes and to connect on 2 Passes of 20 Yards or more in that game. Two weeks prior, Andrew Luck completed 62.5% of his passes and carved this defense up to the tune of 433 yards, 2 TD, and 7 Passes of 20 Yards or More allowed.
So, there is definite hope for Russell Wilson and the Seahawks heading in this game. Up until now, Pete Carroll and the coaching staff have not asked Wilson to be the one to shoulder the load and to carry them to victory. Against this Dolphins Defense though and the fact that Marshawn Lynch may conceivably struggle … all of that could change on Sunday. This game is set up perfectly for Russell Wilson to potentially have a big day. I'm projecting that by the time the clock reaches 00:00, he'll be the one who's the hero.
Bold Prediction …
Before I get to my parting thoughts, let me show you why there's a large piece of me that's a bit skeptical about this Dolphins team …
2012 Dolphins Strength of Schedule (as of Week 11)


Week
Opponent
Result
ESPN Opponent Power Ranking
1
at Houston Texans
10-30 (LOSS)
#1 Team
2
vs. Oakland Raiders
35-13 (WIN)
#28 Team
3
vs. New York Jets
20-23 (LOSS)
#26 Team
4
at Arizona Cardinals
21-24 (LOSS)
#22 Team
5
at Cincinnati Bengals
17-13 (WIN)
#19 Team
6
vs. St. Louis Rams
17-14 (WIN)
#23 Team
7
BYE
NA
NA
8
at New York Jets
30-9 (WIN)
#26 Team
9
at Indianapolis Colts
20-23 (LOSS)
#11 Team
10
vs. Tennessee Titans
3-37 (LOSS)
#25 Team
11
at Buffalo Bills
14-19 (LOSS)
#27 Team
Looking at the rankings of the teams the Dolphins have faced, I find myself asking, "Who has this team actually played?" I certainly don't see any quality wins on the schedule there.
Of all the road games that the Seahawks have on their schedule … this one (to me) appears the most win-able. Because this game is on the road though, I foresee this being a fairly hard fought contest, as the Dolphins Defense will present problems for Seattle's running game. Since this Dolphins Offense just might be one of the worst offenses in the league (if not THE worst offense) … I see them having a lot of difficulties against the Seahawks defense as well. I'd look for this to be a close game early … with the Seahawks pulling away late as the Dolphins defense will be spending a lot of time out on the field. Let's call this one …
Seahawks 24
Dolphins 10