Pac-12 fans should be familiar with Ed Hochuli's son Shawn, who was a head official in the conference for the past several years.. he was just "called up" to the big leagues
@SI_PeterKing: NFL confirms hiring Shawn Hochuli, Ed's son, as rookie side judge for 2014.
As for Winter and Green.. here's their announcement
http://nflcommunications.com/2014/05/22 ... confirmed/
Green wasn't a terrible ref by any stretch but Ron Winter was absolutely AWFUL. So this is great news.
For those that only know refs by a visual image of them.. here they are.
Ron Winter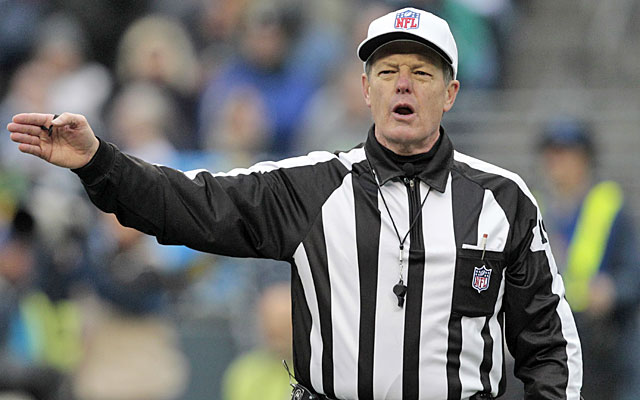 Scott Green