Take a moment to guess at this, then I'll post the answer. The question is, how many 4th quarter comebacks has Aaron Rodgers led against teams above .500 in his career? (That is, teams that finished the regular season with a winning record.)
Think about it for a moment. I would say a good number for an elite quarterback would be 50%, or something around that number. You can't expect to win 'em all; and they aren't responsible for defensive breakdowns or a great special teams play by the opponent, and stuff like that. Regardless, think about what percentage you consider would be the
minimum
for any QB to meet if they were elite. 35% of 4th quarter comeback attempts against winning teams needed to be elite? 53%? Whatever that number is, think about it compared to what that number is for Aaron Rodgers, posted below.
***NO PEEKING***
Here's the pic linked in that Tweet, the proof: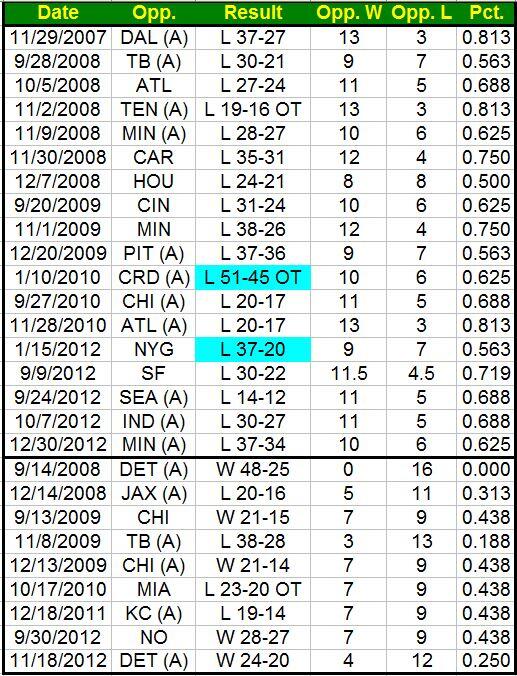 Kearly, Scotte, Absolut, and other NFL minds of the forum; are you guys as blown away by this as I am? I'm flabbergasted. It makes me smile, considering how much of an "NFL Golden Boy" Rodgers is, too; not going to lie. Russell Wilson already has
four
4th-quarter comebacks including the playoffs, and
all four
were against winning teams!
http://www.pro-football-reference.com/p ... r=WilsRu00
What does this say about Aaron Rodgers when the pressure is really on?