Some pics from the trophy's appearence at Big Als in Vancouver this last Friday, July 11. Thought maybe some of you 12s that are unable to attend one of these events would like to see a bit of what it was like.
.
.
.
This was outside the front door of the building. The inflated Lomardi is about 9 feet tall...
The rotating pedestal the trophy would soon be placed upon...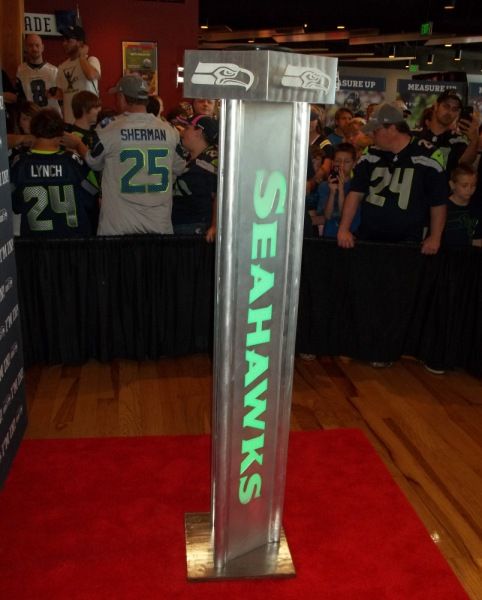 Four of the SeaGals were there and preceded the trophy being brought out by Blitz...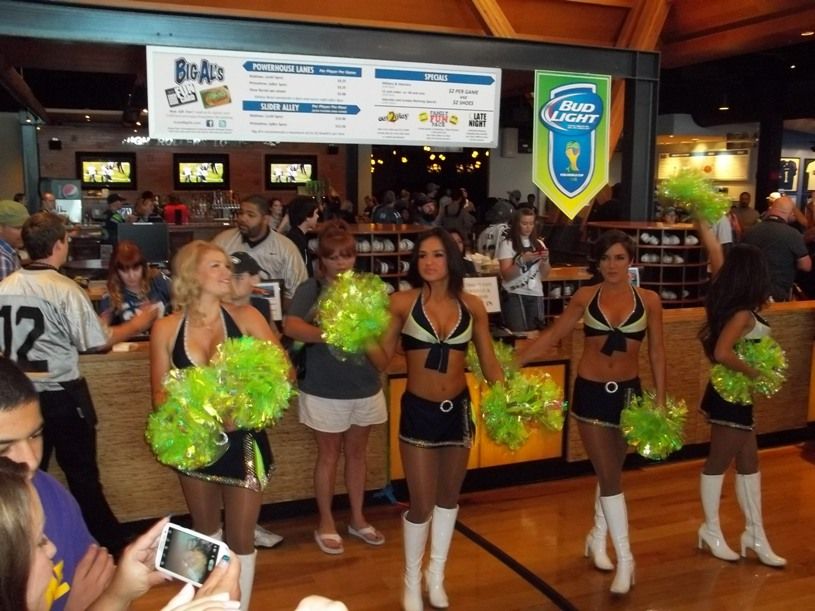 The trophy being placed upon the pedestal (to MUCH cheering!!)...
This picture was on the front page of the local newspaper, The Columbian. I thought it was a good representation of the size of the crowd. BTW, I'm the tall guy lower middle, left of the woman wearing the horizontally striped shirt.
Hell yes!!!
My ugly mug and my cute Mrs. with the trophy over my shoulder...
And finally my Mrs. with Blitz...