Got these guys in the mail today, took a month to get the custom order but I'm pretty happy with the colors, they match even without being official seahawk colors.
I'd suggest getting a half size bigger than you usually need at least though, I'm an 11.5 but these are pretty tight. Hoping they wear in a bit. But I'm glad to know they can replicate our colors.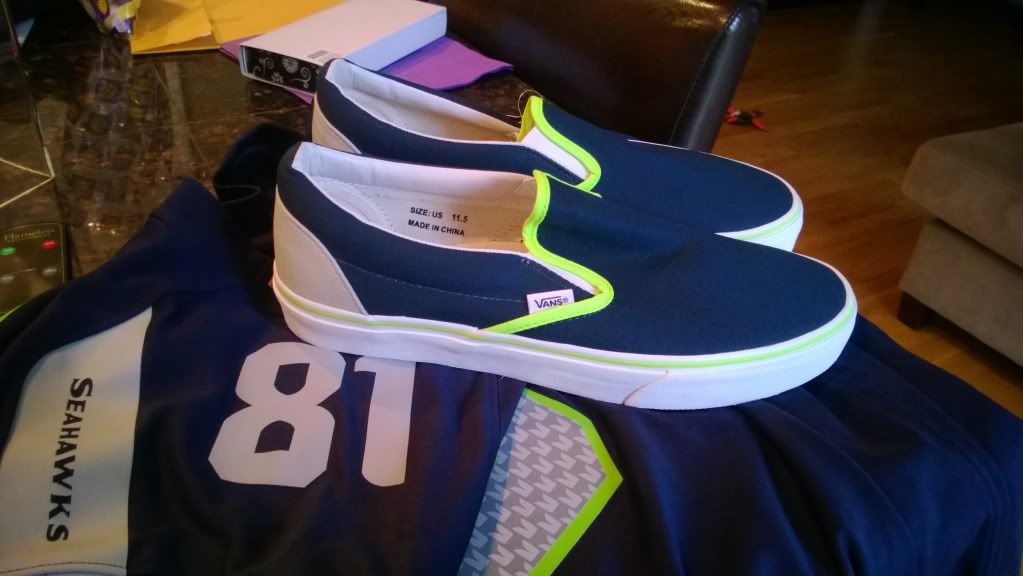 the green is just a little brighter and the blue is just a hair off. but unless you get right up to it comparatively it's hard to notice. the Grey on the heel matches perfectly.
created them here:
http://shop.vans.com/catalog/Vans/en_US ... ze%20+vans
Pearl Grey, Dress Blues, and Neon Green were the colors I used.