HawkHack wrote:
Watching draft-day is about as much fun as watching weather forecasts, and less accurate.
Nothing
is less accurate than a weather forecaster pathetically attempting to tell us what we're going to get for temp/precip/etc. more than 2 days in the future, especially in the Northwest.
Of course they don't have radar, satellites and all kinds of fabulous 21st Century technology so that does make it a lot more difficult.
_________________
From the white sands
To the canyon lands
To the redwood stands
To the barren lands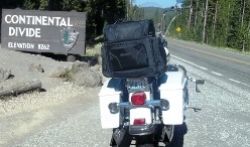 Proud member of the 38 Club