Double Impact …
5 Keys to Victory for the Seahawks vs. the Redskins …
[Hank Williams, Jr playing:] "Are you ready for some football?" Yeah Baby, here we are at long last – back in the playoffs! Seattle finished the 2012 regular season 11-5 – just the 3rd time in franchise history that the Seahawks have topped the 11 win mark. But of course … the Hawks have their sights set on a much higher prize – the Lombardi Trophy. The Seahawks enter the playoffs on a hot streak, having won 7 of their last 8 games and outscoring teams 170-43 over their last 4 games. They are a team that no one truly wants to play. Well on Sunday, the Hawks face another team that enters the playoffs equally hot – the Washington Redskins. I said back at the end of November that this Redskin team was one to keep an eye on, and they certainly proved that, winning their last 7 games in a row. For most of this season, most of the national discussion surrounding who will win Offensive Rookie of the Year has centered on the first 2 picks of the 2012 NFL Draft – the Colts Andrew Luck … and the Redskins Robert Griffin III. After the Bear Beat-down in Chicago though, the rest of the country woke up to the fact that there was a 3rd Candidate – one who hadn't been handed his job from Day 1 … an unheralded too short 3rd Round Pick who actually had to earn his position as the starting quarterback of an NFL Team … and to prove that he belonged week in and week out – Seattle's Russell Wilson. This Sunday afternoon it's Griffin and Wilson – mano a mano – each with a chance to pad their resume … and to get one step closer to football's ultimate prize. Here are 5 Keys to Victory for the Seahawks as they face Griffin and this high powered Redskin Team …
Key #1: Put a Governor on the Twin Engine Race Car …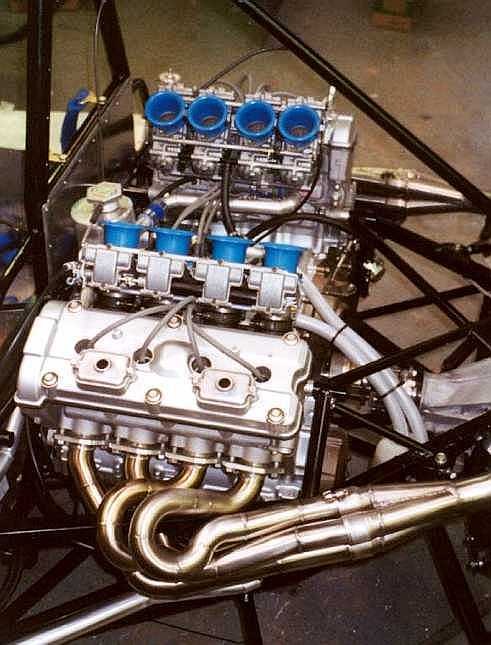 "How would you game plan against your offense?" That was the question that 710 ESPN's Mike Salk posed to Pete Carroll last week – a question that Carroll refused to answer. This week, Carroll is going to have to answer that question, as the Redskins Offense in so many ways mirrors the Seahawks own. Though most of the attention will be placed squarely upon stopping Robert Griffin III … stopping the Redskin passing game shouldn't be the primary focus for the Seahawks this week. A brief comparison of the Redskins and Seahawks Offenses shows why …
Redskins Offense

442 pass attempts (46% of time) … 3666 passing yards

519 rush attempts (54% of time) … 2709 rushing yards

961 total offensive attempts … 6,375 total yards

Seahawks Offense

405 pass attempts (43% of time) … 3,234 passing yards

536 rush attempts (57% of time) … 2,579 rushing yards

941 total offensive attempts … 5,813 total yards
As you can see, like the Seahawks, the Redskins RUN the ball more than they PASS the ball.
If you take a look at the Redskin Offense purely by number of attempts …stopping Alfred Morris becomes front and center the #1 Priority for this Seahawks defense. Alfred Morris had 335 attempts rushing attempts this season -- so in essence, handoffs to him accounted for 34.8% of the total plays that either Redskins Offensive Coordinator Kyle Shanahan called (or Robert Griffin III has called for himself via the Read Option) this year.
As if 1,613 Rushing Yards and 13 Rushing Touchdowns by Morris weren't bad enough … the Seahawks ALSO have to contend with a quarterback who does the exact same things Russell Wilson does – run the Read Option and makes plays with his legs.
The Redskins 519 Rushing Attempts were the 3rd Most in the NFL (Seattle was #1) … so slowing down the running attack should certainly be first and foremost on the mind of Gus Bradley this week. Here is a brief look at the Redskin Running Attack and how the Seahawks Rush Defense compares …
Redskins Rushing Offense vs. Seahawks Rush Defense …
Redskins Off. Category
NFL Rank
Seahawks Def. Category
NFL Rank
27.2 Points Scored/Game
4th Most
15.3 Points Allowed/Game
#1 in NFL
169.3 Rushing Yards/Game Avg.
1st
103.1 Rushing Yds/Game Allowed Avg.
10th
5.2 Rushing Yards/Att. Avg.
2nd
4.5 Rushing Yds/Att. Allowed
23rd
16 Runs of 20+ Yards
4th Most
10 Runs of 20+ Yards Allowed Avg.
16th
22 Rushing TD's
2nd Most
8 Rushing TD's Allowed
5th Fewest
341 First Downs
7th Most
295 First Downs Allowed
8th Fewest
13 Rushing Fumbles
2nd Most
20 Forced Fumbles
tied for 5th Best
Stuffed Behind LOS 16% of Time
3rd Best
36 Tackles for Loss
32nd
As you can see from the numbers above, the Redskins have been highly productive on the ground this year. Along with the Seahawks, they have been one of the top rushing offenses in the league. Like Frank Gore, Alfred Morris is a squat, big, physical explosive back (5'9" 218 pounds) who (though he only runs a 40 in 4.67 seconds) has great vision, change of direction, and cutback ability. All the 6th Round Draft Choice out of Florida Atlantic University has done this year has been to set the Redskins All-Time mark for Rushing Yards in a season. Thanks to Morris and the dynamic legs of Robert Griffin III (RGIII runs a 40 in 4.41 seconds), the Redskins have 16 Runs of 20 Yards or More (4th Most) … average a phenomenal 5.2 Yards/Rush (2nd Best) … and have scored the 2nd most rushing TD's in the league (22). And in the tradition of the Redskin hogs they have always seemed to have had, they have had an excellent group that has consistently blasted open holes for Morris and RGIII.
According to Football Outsiders
, the Redskins Offensive Line is the 7th Best Run Blocking Team in the league. On average, Morris and RGIII have been stuffed at or behind the Line of Scrimmage only 16% of the time (that's 3rd Best in the league).
For a team like the Seahawks who this year allowed …
Frank Gore to gain 131 Yards and average 5.5 Yards/Carry in Week 7 …
Adrian Peterson to gash them for 182 Yards, average 9.0 Yards/Carry, and score 2 TD in Week 9 …
The Miami Dolphins to gain 189 Yards, average 6.8 Yards/Carry, and score 2 TD in Week 12 …
and C.J. Spiller to get 103 yards, average 6.1 yards/carry, and a score touchdown in Week 15 …
… such productivity on the ground honestly should make Seattle fans a bit nervous. And I would say that the main reason those runners were able to post such numbers against the Seahawks was due to the lack penetration we have seen from Seattle's Defensive Front 7 all year long. As you can see from the statistics above, the Seahawks have been exceedingly poor at getting consistent penetration in to opposing teams' backfields, as their 36 Tackles for Loss ranks DEAD LAST in the league. Look for Defensive Line and/or Linebacker to be a high priority come Draft Time. In the meantime though, Gus Bradley and the Seahawks defense was got to find a way to slow these guys down this Sunday. To say that Brandon Mebane, Red Bryant, and Bobby Wagner need to have big games goes without saying.
That and the Seahawks propensity for allowing big plays downfield at times is exactly why I suggested last week we might see
"the Amoeba" Defense
brought out of mothballs for this game … as a 6 or 7 Defensive Back package actually might be just the ticket to cut down on those big plays and to bring greater speed and quickness to bear against Morris and RGIII.
That said, the Seahawks did contain Frank Gore the 2nd Time around, holding him to just 28 yards in Week 16, rendering him a complete non-factor in that game … and doing the same to backs like Steven Ridley (34 yards) … and Matt Forte (66 yards). They have also had good success against running quarterbacks this year, holding Cam Newton (last year's RGIII to only 42 yards rushing and a QB Rating of 56.
and Colin Kaepernick (just 31 yards rushing and a QB Rating of 72.0) in check. So we'll see if they can duplicate that same success on the road this week.
But we should also add that Robert Griffin … hasn't been Robert Griffin for the past few weeks. During the 2nd Half of Redskins 31-28 OT win against the Ravens on 12/9, Griffin took a shot by Haloti Ngata, trying to extend himself to get every single yard instead of sliding. It cost him in the form of a right sprained knee that has hampered his ability to scramble ever since.
Griffin returned 2 weeks later against the Eagles … and gained only 4 yards on 2 carries. And though RGIII did gain 63 yards on 6 carries against the Cowboys … they limited him in the passing game to just 9 of 18 pass completions for 100 yards. Griffin did look like he had some of his mobility back, but he certainly didn't look like his old self scrambling around back there.
If there's one problem that has been noted about RGIII … it's that he takes far too many chances trying to get the extra yard (In that arena, Russell Wilson has been much smarter, as he knows when to get down). My advice to RGIII – don't do that against this defense. There's a reason this Seahawks Defense has the nickname "The Legion of Boom". This is an incredibly physical, big time hitting defense that could very well be a factor in RGIII's ability to scramble around in this game. If Griffin tries going for the extra yard against THIS group … he's liable to get his head taken off by big time boomers like Brandon Browner or Kam Chancellor.
But Robert Griffin III can do much more than simply run the ball …
Key #2: Contain the Clone …
Before we get to our discussions of Robert Griffin and this passing offense, let's take a look at some of the Redskins Passing Offense numbers and how they compare with those of the Seahawks Pass Defense …
Redskins Passing Offense vs. Seahawks Pass Defense …
Redskins Off. Category
NFL Rank
Seahawks Def. Category
NFL Rank
27.3 Pts Scored/Game
4th Most
15.3 Pts Allowed/Game
#1 in the NFL
213.9 Yds/game
21st
203.0 Pass Yds/Game Allwd
6th Best
53 Passes of 20 Yards+
12th Most
40 Passes of 20 Yards+ Allowed
6th Fewest
35.8% 3rd Down Conv Rate
24th
Allw 38.4% of 3rd Down Conv
17th
24 Passing TD's
13th Most
15 Passing TD's Allwd
2nd Fewest
Score TD's 57.14% in Red Zone (AT HOME)
15th
TD's Allwd 55.0% in Red Zone (ON ROAD)
16th in NFL
33 Sacks Allowed
Tied 12th Fewest w/Seahawks
36 Sacks
tied for 18th
102.4 Passer Rating for Robert Griffin III
3rd Best
71.8 QB Passer Rating Against
3rd Best
As you can see, the Redskins Passing Attack has been fairly dynamic. For Seahawk fans who aren't highly familiar with the Redskins – the offense will look very familiar. Redskins Head Coach Mike Shanahan incorporated a lot of what made Griffin successful at Baylor in winning the Heisman Trophy last season … and it's paid off big time at the NFL level. Like the Seahawks, the Redskins run a kind of hybrid West Coast/Spread Option Offense utilizing a lot of the same concepts that Mike Shanahan used when he coached the Broncos. Like the Seahawks, the Redskins will use the Pistol (the truncated shotgun zone read offense developed under Nevada's Chris Ault and utilized by QB Colin Kaepernick) … and the Zone Read Option (a system honed by pioneers such as Chip Kelly, Urban Meyer, and Bill Snyder). In fact, the reason that Pete Carroll, Darrell Bevel, and the rest of the coaching staff began implementing these packages for Russell Wilson was because of the success of Griffin and other offenses in college football.
Even though the Redskins have only thrown 46% of the time … they make the most of those throws, as they average an amazing 8.4 Yards/Pass (#1 in the league. The Seahawks are #3 by the way with an average of 8.0 Yards/Pass) … and they connect 66.5% of the time (5th Highest completion percentage in the NFL). Now some of the reason for that high completion percentage has been as the result of screen passes and short dump-offs … but not all.
As you can see, the Redskins have had 53 Pass Plays that have covered 20 yards or more this year (that's the 12th Most in the NFL). And Redskin receivers have been getting deep this season, as they average 12.6 Yards/Reception (4th Most Yards/Completion in the league. Seahawks receivers you ask? They average 12.5 Yards/Reception – 5th Most). So like the Seahawks, these guys can get deep. Who are these guys Griffin has been throwing to? Let's take a look at RGIII's targets this season …
(2012) Redskins Top Receiving Targets


Receiver
Size
Catches
Yards
Yards/Catch
TD's
#Catches of 20 Yds+
% of Passing Off
WR Josh Morgan
6'1" 220 Lbs
48
510
10.6
2
4
16.49%
WR Pierre Garcon
6'0" 212 Lbs
44
633
14.4
4
10
15.12%
WR Santana Moss
5'10" 189 Lbs
41
573
14.0
8
10
14.09%
WR Leonard Hankerson
6'2" 211 Lbs
38
543
14.3
3
8
13.06%
TE Logan Paulson
6'5" 261 Lbs
25
308
12.3
1
3
8.59%
*TE Fred Davis*
6'4" 247 Lbs
24
325
13.5
0
4
8.25%
WR Aldrick Robinson
5'10" 181 Lbs
19
237
21.5
3
4
6.53%
RB Evan Royster
6'1" 216 Lbs
15
109
7.3
0
1
5.15%
RB Alfred Morris
5'9" 218 Lbs
11
77
7.0
0
1
3.78%
TE Niles Paul
6'1" 233 Lbs
8
152
19.0
1
5
2.75%
* Davis was injured in Week 4 and lost for the season with a torn left Achilles tendon
As you can see, Griffin has certainly spread the peace pipe around this season … with (proportionately) very few of his passes going to his running backs (only 26 of the Redskins 291 total receptions). Pierre Garcon, Santana Moss, Leonard Hankerson, and Aldrick Robinson, are all 4.4 speed receivers (Moss actually runs a 4.31) who can get deep on you, so the Seahawks defensive backs will have to bring their lunch pails.
Redskins Receiving Corps vs. Seahawks Secondary …
Back to the question that was posed to Pete Carroll -- How do you game plan against your offense (which is the Redskins offense)? Let's revisit part of that conversation 710 ESPN's Brock Huard had with former Oregon Offensive Coordinator, Head Coach, and Athletic Director Mike Bellotti. Here is what Bellotti had to say about scheming against the Zone Read Option …
Brock:

"… Is there something that a team can do well to really nullify and stop that Zone Read – something that we should watch with Jim Harbaugh, who's very familiar with this and comes from the college games, played against it, studied it, and everything else? What are some things that we should keep a close eye if San Francisco has success versus those Zone Read Concepts?"

Bellotti:

"Well, it'll be something in the means of getting an 8th Man in the box, playing some form of man with pressure – dropping the Free Safety down as a spy and having him just key the quarterback because athletically, that should be a good matchup or somebody with the athleticism to stay with the quarterback down the field. And then, if you can commit 8 people to the box; if you can play man on the outside – just say that, "we're just not gonna (I mean we are gonna) cover those receivers – we're not really worried about them and not gonna double cover them. And that's the thing at the NFL level. Most of the teams have receivers that you have to double cover. If there's going to get man coverage and single coverage, they're eventually going to get beat because the quality -- the accuracy of the quarterbacks and the athleticism of the receivers is just really tough. So, you can't do it on an every play basis. They're not gonna run the Zone Read on an every down basis because they don't want to get the quarterback injured. So, I think occasionally

if you see if you know when and you can accurately predict that

, you roll the 8th Man down in the box – maybe even the 9th Man – um, and it just depends on, you know, you roll the dice a little bit – you come with pressure. The typical thing has been pressure, penetration, and you know, getting the 8th and 9th Man down in the box especially at the point of attack so that you screw up the Zone Read where the read of the mesh point is."
Source:
Brock and Salk 710 ESPN Interview (12/18/12) w/Mike Bellotti
That's some good insights by Bellotti there … and even though Carroll himself has been mum on the subject, we can play a bit of armchair coach here and make some educated guesses.
As I mentioned earlier, one approach might be to bring back the
"the Amoeba" Defense
. A 6 or 7 Defensive Back package would certainly bring a much faster product to the field in order to cut down on those big plays and at the same time bring faster, quicker guys that could be utilized against Morris and RGIII.
The other approach I could also see is the one that Bellotti suggests – stacking the box with 8 guys and making a "spy" out of one of your more athletic defenders. In the case of the Redskins, I wouldn't be surprised to see Bradley and company roll that one out either, with (I'm guessing) Kam Chancellor playing that role. With Brandon Browner back from serving his 4 game suspension, Seattle's secondary is finally back at full strength for the first time in the month, so that would certainly be an intriguing option. Richard Sherman and Browner would likely be matched up against Garcon and either Morgan or Hankerson (in essence taking away the edges) … which brings the 3rd Nickel Corner issue front and center once again.
It bears repeating that the numbers showed that when Marcus Trufant was the starting Nickel Corner were downright ugly … as he was getting burned 72.4% of the time (the 2nd worst percentage of any 3rd Nickel Corner in football) and did not have a single Pass Defensed on the season. When he was in there, opposing QB's were going away from Browner and Sherman … and instead targeting the inside slot receivers, finding far greater success there. Things really appeared to turn around there once Trufant went out with a hamstring pull. But Trufant was back in there last week against the Rams as the 5th DB in the Nickel Package. Carroll was asked this week about whether or not Trufant would be back in there for this game. Here is what he had to say …
"It does change the dynamic a little bit as Brandon is back," Carroll said. "But Tru had a very good game this week, a nice job in his first game back."
Source:
http://seattletimes.com/html/seahawks/2020031521_seahawksnotes01.html
YIKES! Personally, I'm hoping that Carroll has his "Always Compete Pete" hat on this week … because I don't believe that Trufant has the quickness necessary to keep up with younger, quicker slot receivers anymore. And this week, the Seahawks go up against one of the best slot receivers in the game – Santana Moss (who runs the 40 yard dash in a blazing 4.31 seconds). Moss has made a lot of big plays down the field this year, so the Seahawks need someone who can adequately cover him.
Personally, I'd go with Jeremy Lane and Byron Maxwell in there … but Trufant put a fly in the ointment by outperforming each of them last week. Lane and Maxwell each had key miscues in the Rams game. In the 2nd Quarter, Lane was beat for a 37 yard reception to Chris Givens and later in that same drive, it was he that Austin Pettis beat for the touchdown. Lane was later flagged for a Pass Interference Penalty in the 3rd Quarter … and Maxwell for a 25 yard Pass Interference Penalty in the 4th Quarter that could have meant the game. Though inexperience reared its ugly head up in that game, Lane had a very good game against the 49ers and looks like he has the physical tools (size, speed, quickness, and physical style of play) to be able to keep up with Moss in this game (Carroll said he believes Lane can run a 4.3) … and to lock down that spot for the long haul. RGIII is an extremely accurate passer (he's thrown only 5 interceptions this season) with an absolute cannon for arm. I'll go out on a limb and say right now that how the Nickel Backs perform will go a long ways toward determining who wins this football game.
But as they say, the best pass defense is a good pass rush. Let's take a look at how the Seahawks Front 7 matches up with the Redskins Offensive Line …
Though their Offensive Line has done very well opening up holes for the running game, as a unit,
Football Outsiders ranks Washington
23rd Overall in terms of their Pass Rush. They have allowed the exact same number of sacks as Seattle (33), so there is certainly opportunity there to get after the quarterback. Let's take a look at some individual match-ups in this game that bear watching …
RT Tyler Polumbus vs. LDE Bruce Irvin…
On Sunday, the Seahawks face an old buddy, former Seahawk and now starting Right Tackle for the Redskins Tyler Polumbus (6'8" 305 Pounds). Polumbus is a guy who has had a decent season, but it's not been completely smooth, as he has allowed 5.25 Sacks this year according to
Pro Football Weekly.
As most of you well know, Polumbus isn't exactly the most fleet of foot, so can potentially be susceptible to speed rushers. In the Ravens game, LDE Arthur Jones had 1.5 Sacks and 3 QB Hits going up against Polumbus. Bruce Irvin (6'3" 248 Pounds) had 8.0 sacks this season, so certainly will be foaming at the mouth over the possibility of getting after RGIII on Sunday. We'll see if he can bring the heat.
LT Trent Williams vs. RDE Chris Clemons…
On the other side of the Redskins Offensive Line, Trent Williams (6'5" 325 Pounds), the 4th overall pick in the 2010 draft, has brought a solid (but not elite) level of play to the Left Tackle position. As a converted Right Tackle, Williams does have a lot of athleticism, but the knock on him coming in to the draft was that he had bad habits (especially in pass blocking) that might cause him issues. This season, Williams allowed 5.5 Sacks and was flagged 4 times for false start penalties and twice for holding. Williams will have to bring his A Game this weekend because he's going up against one of the best in Chris Clemons (6'3" 254 Pounds), who had 11.5 Sacks on the season.
The good news for the Seahawks this weekend is that according to Pete Carroll they are healthier than they have been in awhile, as Marshawn Lynch was the only player who was limited in practice on Wednesday (and that I would surmise is totally precautionary as they just want to give him rest). Though Leroy Hill is healthy though, I would still look for Malcolm Smith (6'0" 226 Pounds) in there at times, because he has looked so much quicker to the ball than Hill and seems to have a real nose for where it's going to be. He and guys like Greg Scruggs (6'3" 284 Pounds) – another real athletic player -- could be players who could be real unsung heroes in this game.
We'll turn our attention next to the other side of the football and discuss some keys to the game for the Seahawks Offense.
Key #3: Double the Guard and Defend the Frontier …
This past Sunday, pass protection issues (which had not been an issue all season long for this team) reared up like the Kraken out of the deep to terrorize the Seahawks on their own home turf. The Rams came in to that game having sacked opposing QB's 46 times on the season (3rd Most in the league). They ended it tied for the #1 spot in the NFL after sacking Russell Wilson 5 times on the day.
The Hawks Offensive Line has got to do a better job of pass protection this coming weekend, as they are facing a defense, who under Defensive Coordinator Jim Haslett LOVES to blitz and bring pressure to bear on opposing quarterbacks. Pete Carroll talked this week about his relationship with Haslett and about having known him since Haslett's playing days when Carroll was the DB Coach for the Bills. The Seahawks are going to have to rely on a bit of that familiarity in preparing for this team, as the onus for protecting Russell Wilson from the onslaught of these Redskin defenders will ultimately fall squarely on the shoulders of Seattle's Offensive Line.
While the Seahawk and Redskin offenses are highly similar … those comparisons begin to drop away when you turn to the other side of the ball. The Redskins 3-4 Defense relies heavily on blitz packages from its linebackers to generate pressure on opposing QB's -- very similar to that of some of the defenses that the Steelers run under Dick LeBeau. The linebackers are the true strength of this Redskins defense … and Haslett has called their number with great regularity this year. Haslett dialed up a steady diet of blitzes against the Cowboys last week, confusing and flustering Tony Romo in to throwing 3 interceptions which ultimately sealed the book on Dallas for the year.
With that in mind, let's take a look at the match-ups across the formation this week …
NT Barry Cofield vs. C Max Unger …
Center Max Unger (6'5" 305 Pounds)
finally got the recognition he deserved this year, as he received a nice Christmas Present from Santa in the form of being named the NFC's Starter in the Pro Bowl. It was an honor well deserved, as Unger did not allow a sack this season and had only 1 False Start to his name this year. This Sunday, Unger will be going up
NT Barry Cofield (6'4" 318 pounds)
, who had himself a solid season this year (36 Tackles … 2.5 Sacks … 2 Tackles for Loss … and 6 Passes Defensed). Good pass protection starts right up the middle and as you can see from the numbers right there, Cofield has been very good at getting his hands up and swatting down passes. Unger has got to keep Cofield occupied so that Russell Wilson can find those passing lanes this week.
RDE Stephen Bowen, RILB Perry Riley, and ROLB Rob Jackson vs. LT Russell Okung and LG Paul McQuistan…
As you well know,
Left Tackle Russell Okung (6'5" 310 pounds)
will be joining Unger in Hawaii, as he will be the NFC's starting LT in the Pro Bowl. Though he hasn't made anyone forget about Walter Jones, Okung has provided good pass protection on the season, as he allowed only 2 Sacks this season. Still, Okung IS vulnerable to speed rushers, as he was beat by DE Robert Quinn last week for a sack. LG Paul McQuistan (6'6" 315 pounds), has been very good in pass protection this year as well. According to
Pro Football Weekly
, McQuistan allowed only .5 Sacks and had only 3 holding penalties in the regular season. Though they won't be facing pass rushers nearly as dangerous as the ones last week, Okung and McQuistan still will need to be on their guard as they will have no idea who exactly will be coming at them on any given play.
RDE Stephen Bowen (6'5" 310 pounds)
is a big man who (like Red Bryant) though he hasn't filled up the stat sheet much … he makes it possible for others to make plays because he occupies blockers.
RILB Perry Riley (6'0" 238 pounds)
, the former LSU Tiger, came in to the league in 2010 with a reputation of being able to stop the run, make tackles, and provide good pass coverage. Perry has done exactly that, as he is the 2nd leading tackler on the Redskins (129 Tackles), has done a decent job of making things happen in the backfield (3.5 Sacks and 2 Tackles for Loss), and provided excellent coverage in zone for a linebacker (7 Passes Defensed on the year). Standing next to him,
ROLB Rob Jackson (6'4" 266 pounds)
hasn't been as productive in terms of pure tackles this season (only 37 Tackles on the season) … but like Perry, he has gotten in the backfield this season with a fair amount of regularity (4.5 Sacks and 5 Tackles for Loss). In terms of coverage, Jackson has actually been a bit better in zone coverage this year (7 Passes Defensed and 4 interceptions). It was Jackson who intercepted Romo for the 3rd time in the 4th Quarter and set up the Redskins final touchdown to seal the win. He's a guy with a great deal of athleticism back there, so the Offensive Line better be ready for him in particular this week.
LDE Jarvis Jenkins, LILB London Fletcher, and LOLB Ryan Kerrigan vs. RT Breno Giacomini and RG J.R. Sweezy…
As was the case last week, the Right Side of Seattle's Offensive Line is the primary concern in terms of this game.
RT Breno Giacomini (6'7" 318 pounds)
comes in to this match-up with the Redskins having only
allowed 4.0 Sacks on the season
... but clearly would have probably allowed more were it not for the nimble feet and quick release of Russell Wilson. The 4 holding penalties he was guilty of this year were clearly the result of having been beaten by his defender and not wanting to get Russell Wilson killed. He was also guilty of 4 False Starts this season, so can get a little jumpy if anticipating a rush coming. Breno had a rough game last week against a very good Rams Front 4, as he gave up 2 of Seattle's 5 sacks, was beaten by William Hayes in the 2nd Quarter on a play in which Lynch got stuffed in the backfield for a 4 yard loss, and got himself another False Start flag to add to his collection. Breno was somewhat limited last week due to an elbow issue, so even though the injury report doesn't have him listed -- that's definitely something to keep an eye on.
J.R. Sweezy (6'5" 298 pounds)
once again gets the nod at RG … but his inexperience showed up last week in a big way against a very talented Defensive Line. Sweezy was manhandled by Williams Hayes for a sack in the 1st Quarter … flat out didn't see Chris Long coming in the 2nd Quarter and ended up blocking the wrong man for Sack #2 in the 2nd Quarter … and was also beaten by Hayes in the 3rd Quarter for what would have been a sack on the same play that Giacomini got beat by Chris Long for the eventual sack. So, 4 of the 5 Sacks that the Seahawks allowed last week came from the right side of the Seahawks line. For a guy who's only started 3 games to have given up 2 Sacks is a concerning stat for sure. Why is a converted Defensive Tackle (who has still this team's starting RG? Pete Carroll addressed that this week, saying that Sweezy was the most athletically talented lineman that the Seahawks have. That certainly showed up in the 49ers game big time, as Lynch averaged 4.5 yards/carry and the offensive line allowed a mere 1 QB hit against arguably the best run defense in the NFL. He and Giacomini are going to need to bring more of that kind of performance to bear on Sunday.
The first opponent Breno Giacomini and Sweezy will see a lot of on Sunday is 2nd year player out of Clemson
LDE Jarvis Jenkins (6'4" 315 Pounds)
. Like Bowen, he takes up space so that the guys behind him can antagonize and disrupt. And boy have the linebackers behind him been disruptive. Though he's a robust 37 year old,
LILB London Fletcher (5'10" 248 pounds)
is still one of the very best in the game. Fletcher led the team with 139 Tackles (8th Best in the league) and finished with 3 Sacks and 3 Tackles for Loss. Fletcher continues to be one of the league's surest tacklers and has provided remarkable pass coverage as well (11 Passes Defensed and 5 interceptions) – he's certainly one to keep an eye on this Sunday. But the most productive in terms of knocking quarterbacks on their kiester this season has been
LOLB Ryan Kerrigan (6'4" 260 pounds)
who led the team with 8.5 Sacks … and had 4 Tackles for Loss. Like Fletcher, he too has been lights out in pass coverage, garnering 8 Passes Defensed and an interception on the year. The right side of Seattle's line is going to have to be solid especially against Kerrigan on Sunday or he's going to give Russell Wilson a Gillooly.
In terms of purely penetration in to the backfield though, the Redskins Front 7 has been decidedly mediocre. The Redskins finished with only 42 Tackles for Loss this year (25th Best -- just 6 more than the Seahawks who were the worst in TFL's this season) ... and had only 32 Sacks on the year (23rd most in the league).
Football Outsiders
concurs with that assessment, as they rank Washington's Defensive Line (their Front 7) #25 overall in terms of their Pass Rush. The Seahawks Offensive Line hasn't exactly set the world on fire with their pass protection either (Football Outsiders has
them ranked #20 in Pass Protection.
), but it hasn't exactly burned them this season either. Seattle allowed just 64 Quarterback Hits on the year (tied for 5th Fewest), as Russell Wilson showed an amazing ability to scramble out of pressure and to avoid the big hit. So we'll see how that all shakes out in the end.
One thing's for certain, if the Redskins DO blitz as much as it sounds like they might … it means that someone's going to be open. And that leads us in to the next part of our discussion …
[CONTINUED ON NEXT POST ...]