How to Survive a Bear Attack …
5 Keys for Victory for the Seahawks Over the Bears …
Oh, what a difference a week makes. Last week at this time, the Seahawks were 6-4 and hopes were high. The Hawks were facing a Dolphins team that in many ways looked like a pushover – they had lost 3 games in a row and looked like they might be mailing it in. In the end though, it was the Seahawks who got caged and mailed back to Seattle, as the defense allowed Ryan Tannehill to roll over them for a heartbreaking 24-21 defeat. Adding salt to the wound this week was the news that both Richard Sherman and Brandon Browner could be facing a 4 game suspension for violating the league's policy on performance enhancing drugs. Couple that with the fact that Seattle has to face the Bears at Soldier Field this weekend … and you're looking at a dramatic increase in anti-depressant use among the Seahawks fan-base this week. BUT, there just might be a hint of a ray of hope for this team.
The Bears won 28-10 this past Sunday against the Vikings … but it came at a price, as 5 starters went down with injuries. Is there a ghost of a chance that the Seahawks can swoop in to the Windy City and steal a win? Here are 5 Keys to Victory that the Seahawks will have to do in order to succeed in that quest …
Key #1: Come Out Fuerte Against Forte …
In Spanish, the word "fuerte" means "strong." "Forte" also means strong in French and in music as well, so what I'm saying is that the Hawks defense has to be strong against what is most certainly the true strength of the Bears offense …
Rushing Offense Comparison (Bears vs. Seahawks)


Team
Rushing Yards/Game (NFL Rank)
Rushing Plays of 20+ Yards
Rushing TD's (NFL Rank)
Pts Scored/Game (NFL Rank)
Bears
121.9 (10th)
8
9 (tied 11th)
25.2 (11th Most)
Seahawks
138.2 (8th)
4
5 (27th)
19.9 (23rd)
Matt Forte, you might say, is the straw that stirs the drink of the Bears Offense. As he goes … so goes the Bears …
Rushing Statistics in Bears Wins


Week
Opponent
Score
Yards Rushing/Carries
TD
Game Notes/Highlights
1
vs. Colts
41-21 (WIN)
114 Yds on 33 Car
3
Forte 80 Yds&1 TD / M. Bush 42 yds &2 TD
3
vs. Rams
23-6 (WIN)
103 Yds on 34 Car
1
M. Bush 55 Yds&1 TD
4
at Cowboys
34-18 (WIN)
93 Yds on 28 Car
0
M Forte 52 Yds on 13 Car
5
at Jaguars
41-3 (WIN)
214 Yds on 33 Car
1
Forte 107 Yds on 22 Car / A Allen 59 Yds&1 TD
7
vs. Lions
13-7 (WIN)
171 Yds on 32 Car
0
Forte 96 Yds on 22 Car
8
vs. Panthers
23-22 (WIN)
79 Yds on 19 Car
1
Forte 70 Yds on 15 Car&1 TD
9
at Titans
51-20 (WIN)
160 Yds on 36 Car
1
Forte 103 Yds on 12 Car &1 TD
12
vs. Vikings
28-10 (WIN)
113 Yds on 39 Car
2
M Bush 60 Yds on 21 Car&2 TD / Forte 42 Yds on 14 Car
Rushing Statistics in Bears Losses


Week
Opponent
Score
Yards Rushing/Carries
TD
Game Notes/Highlights
2
at Packers
10-23 (LOSS)
94 Yds on 24 Car
0
M. Bush 54 Yds on 14 Car / Forte 31 Yds on 7 Car
10
vs. Texans
6-13 (LOSS)
115 Yds on 23 Car
0
Forte 39 Yds on 16 Car
11
at 49ers
7-32 (LOSS)
85 Yds on 28 Car
0
Forte 63 Yds on 21 Car
Bears Rushing Totals


Total Yards
Carries
Avg Yds/Carry
Avg. Rushing Yds/Game
TD's
In Bears 8 Wins
1047
254
4.12
130.87
9
In Bears 3 Losses
294
75
3.92
98
0
Like the Seahawks, the Chicago Bears are a team that wants to establish the Run. Interestingly enough, the numbers show that they are the very definition of an offense that is balanced 50/50. Chicago has run the ball 328 times this year (7th Most in the NFL) … and passed it 328 times as well (29th in the league). That said, it's obvious how important the run is to the Bears because in those games that they've failed to top the 100 yard mark … they've lost.
Early on in the season, we'd have said that the Seahawks had one of the truly elite run defenses in the league. However, there has been a marked difference between how the defense did in the early part of the season … and how they have done since that 49ers game …
Seahawks Games (Weeks 1-6)
Week
Opponent …
Score
Yards Rushing/Carries
TD
Game Notes/Highlights …
1
vs. Cardinals
16-20 (LOSS)
43 Yds on 20 Car
1
B. Wells had 14 Yds. on 7 Car
2
vs. Cowboys
27-7 (WIN)
49 Yds on 16 Car.
0
D. Murray 44 Yds on 12 Car
3
vs. Packers
14-12 (WIN)
82 Yds on 21 Car
1
C. Benson 45 Yds. on 17 Car and 1 TD
4
at Rams
13-19 (LOSS)
75 Yds on 25 Car
0
S. Jackson 55 Yds on 18 Car
5
at Panthers
16-12 (WIN)
82 Yds on 19 Car
0
C. Newton 42 Yds on 7 Car
6
vs. Patriots
24-23 (WIN)
87 Yds on 26 Car
0
S. Ridley 34 Yds on 16 Car
Seahawks Games (Weeks 7-12)
Week
Opponent …
Score
Yards Rushing/Carries
TD
Game Notes/Highlights …
7
at 49ers
6-13 (LOSS)
175 Yds on 32 Car
0
F. Gore 131 Yds on 16 Car
8
at Lions
24-28 (LOSS)
84 Yds on 22 Car
1
M Leshoure 46 Yds on 10 Car
9
vs. Vikings
30-20 (WIN)
243 Yds on 27Car
2
A. Peterson 182 Yds on 17 Car and 2 TD
10
vs. Jets
7-28 (WIN)
84 Yds on 22 Car
0
S. Greene 58 Yds on 15 Car
11
BYE
NA
NA
NA
NA


12
at Dolphins
21-24 (LOSS)
189 Yds on 28 Car
2
R. Bush 87 Yds on 14 Car and 1 TD
Seahawks Run Defense


Weeks
Total Rushing Yds Allwd
Avg. Rushing Yds/Game
Yds/Rush Avg Allwd
Total TD's Allwd
Seahawks Record
Weeks 1-6
418
69.66
3.53
2
4-2
Weeks 7-12
775
155
5.92
5
2-3
The recent trends are absolutely scary … and they get even more frightening this weekend facing one of the NFL's true elite rushing teams on the road AT 10:00am once again. Brandon Mebane, Alan Branch, and Greg Scruggs have got to have big games this weekend … because Red Bryant will more than likely be out with plantar fasciitis. That's a condition that can cause significant pain and be very difficult to play through (it's what essentially ended Jay Buhner's career). Though Bryant says that he plans to play this Sunday, I'm not entirely sure that he should because I don't know how effective he might be. It may partially explain why the Seahawks gave up 189 yards rushing to a Dolphins team that came in to last Sunday as one of the worst rushing teams in all the NFL.
Bryant won't be the only one who's hobbled though, as there is a strong possibility that Matt Forte may not play this weekend either. Forte injured his ankle in the 3rd Quarter against the Vikings last Sunday and did not return. He's been limited to individual workouts this week and though he's expected to play, the question is, "Just how effective is he going to be?" If he's not able to go, Michael Bush will shoulder most of the load, which he's been pretty effective at since he leads the team with 5 rushing TD's. Regardless of whom they end up facing back there, the Seahawks HAVE to make a commitment to stopping the run.
Key #2: Bring Down 'Da House on Cutler and 'Da Bears …
In the Old Testament, Samson was an Old Testament prophet with phenomenal God-given strength. However, he lost that strength after succumbing to temptation and was subsequently blinded and made a slave. One day, Samson prays to God for one last ounce of strength so that he can take revenge on his enemies. In an answer to prayer, Samson leans up against the pillars of the temple of the Philistine god Dagon … and empowered by the spirit of God, pulls down the pillars and temple, killing himself and his enemies in one last act of defiance – giving the Israelites a victory of sorts over the Philistines. With word that the Hawks will likely be losing Sherman and Browner soon – that may be an apt picture of the Seahawks this weekend as well. Can they summon one last ounce of strength before they are crippled? They most certainly are going to have to if they want to beat this team.
On the surface, Jay Cutler is a quarterback that doesn't exactly look like a football god by any means …
Jay Cutler's 2012 Statistics
Category
NFL Ranking
174 Pass Comp
27th
286 Pass Att
26th
60.8 Comp%
17th


2,002 Yards
27th
13 TD's
tied 20th
11 INT's
tied 9th MOST
81.1 QB Rating
25th
50.4 Total QBR
20th
But those numbers are a bit misleading as to just how much of a clutch player Cutler has been this year …
Jay Cutler QB Rating (By Period)
Period
QB Rating
NFL Rank
1st Half
62.6
(31st)


2nd Half
103.6
(2nd)
4th Quarter
130.6
(1st)
Cutler's 2nd Half QB Rating this year has been 2nd only to Peyton Manning … and his 4th Quarter QB Rating is a full 20 points higher than either Manning or Aaron Rodgers (who are tied for the 2nd spot). So as you can see, the Bears are a team that if you want to beat them … you've got to get to them early and rack up points in the FIRST half. If the game is close at halftime … chances are that Cutler's going to find a way to win.
Shutting down the Bears Offense starts with successfully executing the Marshall Plan. Brandon Marshall (6'4" 230 pounds) is a true #1 wide receiver and one of the very best in the league. He comes in to this game on Sunday with 1,017 yards (5th most in the NFL), having been targeted 124 times (2nd most of any receiver in the league). His 81 receptions ranks 3rd in the league … he's caught 8 TD's this season (tied for 3rd) … and he has 12 receptions that have gone for 20 yards or more. Having Richard Sherman and Brandon Browner available for this game will be invaluable, as they are just the kind of large, speedy, physical cornerbacks who are capable of matching up against and neutralizing him.
This Seahawks secondary needs all the help it can obviously get, after giving up 253 yards receiving to a Dolphins team that went in to that game the 25th ranked passing attack in the league. But Seattle hasn't been getting burned lately because of Sherman and Browner … but because teams have been attacking the Seahawks nickel backs with other receivers from the slot. Hugh Millen on KJR's Roundtable this week shared that Seattle's starting cornerbacks (Browner and Sherman) only get burned 43.6% of the time that opposing QB's pass their way – that's #1 in the NFL (average is 56%). Rather, it's Seattle's nickel backs where the problems actually lie.
That would be Marcus Trufant, who has again and again gotten burned by slot receivers, as have Seattle's linebackers. While Sherman and Browner's burn rate is fantastic … Trufant has been burned 72.4% of the time according to Stats Inc. (2nd worst among all 3rd cornerbacks) and he has yet to record a defensed pass. Milled noted that Ryan Tannehill was 8 for 8 in completing passes to slot receivers this past Sunday. To me, that says Trufant just simply just doesn't have the speed and quickness at this stage of his career to keep up with slot receivers. Walter Thurmond could prove to be a valuable late season addition that might prove to be a huge boost in this game. Trufant was listed as doubtful for this game on Friday with a hamstring injury, so Thurmond will likely get the nod. This could prove to be a real case of addition by subtraction.
Outside of Marshall the rest of the Bears receiving corps more resembles a Civil War battlefield. Alshon Jeffery suffered a knee injury against the 49ers and will not play against the Seahawks, as he had to have surgery. Devin Hester (who is also one of the most dangerous return men in the game) will also miss this game with a concussion that he suffered last weekend against the Vikings. TE Kellen Davis also suffered an ankle injury in the 49er game and though he's expected to play, one has to wonder how explosive he's truly going to be. Earl Bennett and Eric Weems would be 2 guys that I would circle as ones to watch in this game. Bennett (6'0" 206 pounds) is a pretty precise route runner and comes in to this contest as the 2nd leading receiver on the Bears with 22 catches. And with Hester out, Weems (5'9" 195 pounds) takes over his role. Weems made the Pro Bowl in 2010 as special teams player, so has some explosiveness that could possibly be problematic if worked in there as a slot receiver. If Sherman and Browner are successful in containing Marshall (and honestly I believe Gus Bradley might look to double team him) I'd look for Davis, Bennett, and Weems to be the most likely ones to watch. The Seahawks nickel defense will be key here to avoid getting nickeled and dimed down the field.
But they say that the most effective weapon against the passing game though is a good PASS RUSH – and here is where Seattle might have a chance to truly bring the temple crashing down.
The Bears Offensive Line enters this contest having given up 35 Sacks (3rd Most in the league) … and allowed 67 hits on the quarterback (5th Most).
The Offensive line was an absolute mess before last Sunday's game … and it only got worse after the Vikings game. Starting RG Lance Louis was lost for the rest of the season with a torn ACL in his left knee. Former Seahawk Chris Spencer (and their starting LG) was also injured in the Vikings Game and will miss 2 weeks with torn cartilage in his left knee. Because of that, the Bears have had to do some scrambling to plug the holes. Russell Wilson's former blind side protector at Wisconsin, Gabe Carimi likely will play at RG on Sunday. Edwin Williams, former Maryland product, will more than likely play LG. To give you a sense of just how bare Old Mother Hubbard's cupboard is … the Bears went out this week and signed 34 year old Andre Gurode (a one time Pro Bowler with the Cowboys). They would have done just as well bringing back Mark Bortz from that 1985 Super Bowl team, as that's about how much tread is left on Gurode's tires.
Chris Clemons, Bruce Irvin, and company have to be licking their chops, as the pillars of the temple could very well come crashing down around Cutler. I'd look for Gus Bradley to pull out all the stops in getting pressure on Cutler. Unlike Russell Wilson, Cutler is a guy who CAN be rattled. In the Packers Game back in Week 2, Cutler was sacked 7 times … hit 12 times … and threw 4 interceptions. As the game wore on, he vented throughout the game by making emphatic gestures. The Seahawks can't lose contain on him though because like Russell Wilson, Cutler is a very mobile QB, having gained 144 yards on the ground and averaged 5.8 yards/rush this season. The Seahawks ability (or inability) to collapse the pocket … close down the running lanes … and bring the house crashing down around Cutler will more than likely be where this game will be either won or lost. And winning the game is something that I sincerely hope the Seahawks truly want to do …
Key #3: You Play to Win the Game …
It's been totally frustrating at times for me as a Seahawks fan (and for others of you out there) to see some of the decisions that have been made this season. Let me just give 3 examples from this past game …
Late in the 1st Quarter, the Seahawks offense drives the ball down the Dolphins 35 Yard Line. Instead of choosing to go for what would have been a 53 yard field goal … Carroll and company decide to punt.
In the 2nd Quarter, the Seahawks drive the ball down to the Dolphins 38 yard line and are facing a 4th Down and 1. That drive had consumed over 4 minutes and the offense had been clicking, as (outside of a sack) they had gained 35 yards. Instead of choosing to go for it … Carroll and company again decide to punt.
On the last set of Seattle's possessions in the 4th Quarter, the Seahawks marched the ball from the 20 yard line … clear down to the Dolphins 40 Yard line. Russell Wilson had had a great day passing the ball and it looked very much like the Dolphins were basically powerless to stop him. On the other hand, the running game absolutely had not worked all day long. What did Seattle decide to do? Run the ball on 1st Down after Wilson had just completed a 20 yard pass to Anthony McCoy. The Dolphins promptly stuffed Robert Turban … dropped Marshawn Lynch for a 6 yard loss on a screen pass … and then sacked Wilson on 3rd Down and 17, as they were able to bring more pressure because of distance needed for a 1st Down.
Those are but 3 examples of a long list of decisions made by the coaching staff this year that have made me and a lot of Seahawks fans throw up our hands and ask, "What the heck is going on here?"
To me, this speaks to a much larger issue. In too many instances this year, it seems like Offensive Coordinator Darrell Bevell and the rest of the Seahawks coaching staff have
played not to lose … more than they played to win.
And that is an issue. Pete Carroll himself admitted in the early part of this season that they were holding back the reins on Russell Wilson, as the coaching staff wasn't wanting to overwhelm him and burden him with having the responsibility of having to win the game.
At his press conference on Wednesday (11/28/12), Pete Carroll was asked about all of this. Here is what he had to say …
Q: "At home you guys have kind of played things close to the vest with game plans and so forth – try to win things in the end – and it's worked out pretty well for you. With the way Russell's progressed throughout the season, do you need to try to open things up more so on the road?"

Carroll:

"We don't have any restrictions now, let's say it that way. I think he's proven that he's ready to go and all that. I've felt like this for about a month – I've felt like this for longer than today – um, and we've just seen him continue to do really good things. There's no reason for us to not just count on him to continue to do that. I don't think he's got some issue that's just lurking out there. I think he can handle it. The problem he's got is that he's got the Chicago Bears, you know, they can create a bunch of problems. Julius Peppers and those guys coming off the edges and stuff – they're amazing. And so, that's enough of a concern. But right now we need to do whatever we've got to do to win a game. You know, and it's really – it's cool that we're feeling that way. And so, I look back last week and I see that there were other chances. We could have thrown the ball a little bit more. We really thought we were going to win this football game the way we were playing it and making sure we didn't give them a chance to win it. And, uh, but by the way he was playing and you look back – he completed 16 in a row and all that – there was no reason not to keep throwing it, you know, in that regard. But, so, we're in good shape in that sense. We're going to run the offense -- try to beat this team and do all the things that it takes -- and we don't feel any restrictions at all."
Let's hope that's true, because this Seahawks Offense absolutely CANNOT go in to Chicago and one of the toughest venues in all the NFL in Soldier Field with the same mentality and expect to win.
Key #4: Give a Full 60 …
Coach Herman Boone:

"4th Quarter … 4th Quarter … 4th Quarter …"
Defensively, this team has shown a propensity this season to lose focus late in games … playing 3 Quarters of football, seemingly playing the 4th Quarter as if they've already won. They've been burned on numerous occasions this season …
Week 1 – 16-20 LOSS to Arizona Cardinals …
In Week 1, the Seahawks totally dominate the Cardinals for 3 Quarters and knock QB John Skelton out of the game. Enter Kevin Kolb in the 4th Quarter … who does a Joe Montana impersonation, racking up 66 yards passing and leading the Cards to the game winning TD. The Seahawks, meanwhile, try to come back … falling short as Russell Wilson leads the team clear down to the Arizona 4 yard line … ultimately turning it over on downs from there. Game over.
Week 4 – 13-19 LOSS to St. Louis Rams …
In Week 4, St. Louis racks up 81 yards of total offense in the 4th Quarter and scores a crucial FG … while the Seahawks, behind by 6 points, play lethargically in managing just 67 yards and failing to score. Needing a TD to take the lead, Russell Wilson throws an interception, as Anthony McCoy falls down on the play.
Week 7 – 6-13 LOSS to San Francisco 49ers …
In Week 7, San Francisco manages 90 yards of total offense in the 4th Quarter and scores a crucial FG … while the Seahawks eek out just 21 yards of total offense. In the last drive, the offensive line allows Wilson to be sacked, Russell Okung is flagged for a false start, and Paul McQuistan commits a chop block. Game over.
Week 8 – 24-28 LOSS to Detroit Lions …
In Week 8, the Seahawks enter the 4th Quarter leading the Lions 17-14. They allow the Lions to rack up 96 yards of total offense and 2 TD. The defense can't get the Lions offense off the field, as Stafford and the offense converts on 3rd down
6 times
in the 4th Quarter.
Week 11 – 21-24 LOSS to Miami Dolphins …
Once again in Week 11, the Seahawks enter the 4th Quarter leading the Dolphins 14-7. The Hawks defense allows Ryan Tannehill and the Dolphins to rack up an incredible 226 yards of total offense … to convert on 3rd down 3 times … and to score 17 points to lose a game that Seattle had in the bag.
Outside of the Cowboys and Jets wins … EVERY single game has come down to the 4th Quarter for the Seahawks (they are 4-5 in those games). From the coaches to the players, this team has got to play with a greater sense of urgency TO WIN the game. Losing the Dolphins game last weekend really put this team behind the 8 ball and put much more pressure on them to win this Sunday. The Seahawks need to treat this game against the Bears like a playoff game and pull out all the stops because if they don't … there's a strong possibility they'll find themselves watching the playoffs from their living room couches. Play to Win The Game Boys.
Key #5:Be Untouchable …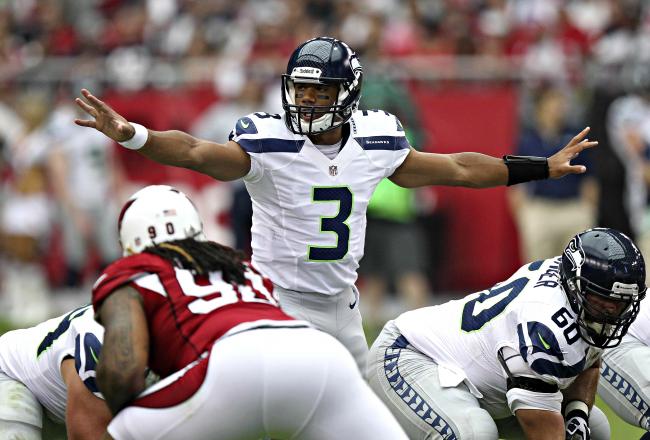 From 1929 to 1931, Elliot Ness led a group of 11 federal agents who worked aggressively to bring down Chicago's Al Capone and his network. They earned the nickname "untouchables" as they become almost legendary for being fearless and incorruptible. This season, the Seahawks have been fairly untouchable, having had only 15 turnovers (1.36 turnovers/game – good for 8th Fewest). For a rookie, Russell Wilson has been downright incorruptible with the ball, having thrown only 8 interceptions all year long and none over the past 3 games. Seattle is going to have to continue being untouchable this weekend, as the Chicago Bears can touch up teams in a hurry. Here is a quick look at some of their defensive numbers, which most definitely speak for themselves …
Bears vs. Seahawks Defense Comparison (w/NFL Rankings)
Category
Bears
Seahawks
Rushing Yards Allwd
1,066 (8th)
1,195 (12th)
Rushing Yards/Game Allwd
96.9 (8th)
108.6 (12th)
Forced Fumbles
18 (#2)
12 (tied for 13th)
Rushing TD's Allwd
3 (2nd Best)
7 (tied for 11th)
Passing Yards Allwd
2,311 (6th Fewest)
2,208 (3rd Fewest)
Passing Yds/Game Allwd
210 (6th Fewest)
201 (3rd Best)
3rd Down Conv%
32.4% (3rd Best)
40.9% (20th)
Sacks
30 (5th Most)
29 (tied for 9th Most)
Interceptions
20 (#1)
10 (tied for 14th)
Give Away/Take Away Margin
+13 (tied for #1)
+2 (9th Best)
Points Allwd/Game
15.9 (2nd Fewest)
16.8 (3rd Fewest)
In
Football Outsiders most recent update
, they ranked the Bears Defense as being far and away the #1 defense in the NFL. In short, the Seahawks offense is going to have to be incorruptible in their schemes and execution if they have any aspirations of beating this Bears team at Soldier Field.
Right up front, LDE Corey Wootton (6'6" 270 pounds), LDT Henry Melton (6'3" 295 pounds), RDT Stephen Paea (6'1" 300 pounds), and RDE Julius Peppers (6'7" 287 pounds), and are all very good at collapsing the pocket and applying pressure on opposing QB's. These 4 guys have 18 of the Bears 30 Sacks this season (Melton and Peppers each have 6, Wootton has 5, and Paea has 1.5). Paea and Melton in particular are also very good at stopping opposing runners behind the line of scrimmage, as each of them has 3 Tackles for Loss this season. Needless to say, Seattle's Offensive Line is going to have to play its best game of the season against this group. Sure would be nice if Russell Okung can jump in to the time machine and dial up the exact same kind of performance he had against Peppers back in 2010.
The Bears linebackers, as you know, are some of the very best in the game. Even though he's 34 and has lost some tread on the tires, Brian Urlacher (6'4" 258 pounds) is still one of the best MLB's in the NFL. He has 8 Tackles for Loss and 6 Passes Defensed this year, so is still a very good at defending the pass and incredibly adept at stopping opposing runners in the backfield. Lance Briggs (6'1 244 pounds) leads the team with 65 tackles and himself has 3 Tackles for Loss and 8 Passes Defensed. Those are extremely good numbers, which demonstrate that he too can clog up the works very effectively. That said, Briggs was among the walking wounded after the Vikings game, as he left the field with a walking boot after tweaking his ankle. Though he's officially listed as probable for this game, one again has to wonder if that might affect his mobility somewhat on Sunday.
Perhaps the strongest part of that defense all year long though has been their secondary. If ever a group out there closely resembled Seattle's – it would be this one. Not only is this group fast, hard hitting, and excellent in coverage … they can score as well, as they have returned an incredible 7 interceptions for TD's this season (#1 in the league). While safeties Chris Conte (6'2" 203 pounds) and Major Wright (5'11" 204 pounds) are no slouches by any means … the true strength of that unit (like the Seahawks) is found in their starting CB's. Recently, Gil Brandt of NFL.com
wrote a piece
in which he ranked his top cornerbacks in the game. Of the 8 that he profiled … he had Charles Tillman and Tim Jennings as the #2 and #5 corners respectively. Though Jennings is a small CB (5'8" 185 pounds), he is incredibly quick and been extremely stingy when QB's throw his way (his burn rate is only 46.8% -- nearly as good as Richard Sherman). Jennings leads the NFL with 18 Passes Defensed this season and 8 Interceptions. Obviously, he's a mighty mite that can't be overlooked. Tillman has also been great this season. While he has been burned 64.3% of the time … he is incredibly physical at the point of attack, having forced 7 fumbles this season. So, Seattle's receivers need to especially be wary of holding on to the ball against this guy. Tillman is also among the top CB's in the game in terms of Passes Defensed (with 10 this season). And herein lies perhaps the most significant injury of all on this team. Last weekend against the Vikings, Charles "Peanut" Tillman (like a lot of other Bears players) suffered an ankle injury and did not return, leaving Soldier Field in a walking boot. On Tuesday,
it was reported
that Tillman had a chipped bone in his right foot. Though Tillman is also listed as Probable for this game and practiced on Friday … again, one has to wonder how effective he will be. A CB's game is dependent upon speed and the ability to cut and move. Especially for Tillman as such a physical player who likes to jam guys off the line, you've got to wonder if that's going to affect his ability to play the way he's used to playing.
As far as the Seahawks Offense is concerned, how would I attack this group? I would probably do so by cloning the 49ers game plan against them -- mixing in a combination of run and pass and trying to spread out this defense. If I were Darrell Bevell, I would treat this like a playoff game, throwing the kitchen sink at these guys in trying to dictate match-ups across the formation. I would take a page out of the exact same book other teams have been gashing the Seahawks with – going away from Jennings and Tillman for the most part and instead focusing on the slot receivers. Doug Baldwin could potentially be set up for a big game this weekend. With late word Friday that Sidney Rice is now listed as questionable with a tight calf, they're going to need other guys to step up. Mixing in a lot more 2 and 3 TE Sets (as we saw in previous games) … and hitting the Bears with the zone read option and misdirection plays could help a lot in creating those mismatches. In the end, I'd say it's probably time to put it in #3's hands, give him the keys, and let him drive. Wilson has been the most consistent part of this offense for weeks now. Carroll says there are no restrictions as far as Russell Wilson are concerned – so personally, I'd like to see just how untouchable and incorruptible he can be.
Bold Prediction …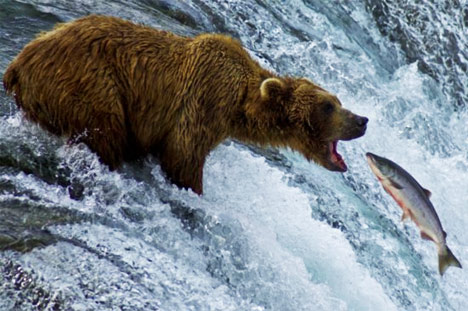 After last weekend's debacle, the Seahawks are now 4-8 in 10AM Eastern Time Zone Games under Pete Carroll. For whatever reason though, the Seahawks seem to play the Bears tough. Last year in Week 15, the Tavaris Jackson led Seahawks beat the Bears in Soldier Field 38-14. The year before that, Hasselbeck and company beat them 23-20 at Soldier Field as well. Though there have been keys injuries this past week to the Bears … and history says they have beaten them in Chicago before … I just can't pick the Seahawks in this one. Prove me wrong guys – make ME the one to eat crow this week.
Bears 24
Seahawks 17