aku wrote:
I hate to sound like I'm piling on with negativity here, but seriously: Wilson's not even the best rookie
on our team
right now. There's this other guy you might have heard of, currently leading his class in sacks and playing like one of the best pass rushing specialists in the game, rookie or not.
It'd make sense, Brucie was drafted in the first round. But how impressive is it that our 3rd round rookie QB just went blow for blow with Tom Brady and his offense with his own offense? That's crazy impressive, not sure why people are trying to diminish what Russell Wilson did out there yesterday. But I saw a dude bury a QB controversy and declare himself the future in 2 clutch drives that concluded with amazing TD plays.
-sips the blue kool aid-
_________________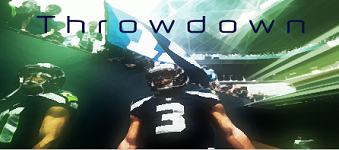 Official Tharold Simon Fan Club Member