This is such a great story about the London game and Worldwide Seahawks fans!
'Utterly Bizarre': Seahawks fans from around the world find kindred spirits at a London bar
They came from Germany, Scotland, England, Canada, France, Denmark — you name it. This is the global story of how 12s from outside the United States fell in love with the Seahawks.

By Mike Vorel -- Seattle Times staff reporter
I thought the Seahawks had a cool helmet design," Brendan said from the bowels of the line, surrounded by kindred spirits. "That was the simple reason why I fell for the Seahawks."

He fell so hard, in fact, that the Clarkes opted for a honeymoon in Seattle in fall 2004. On Halloween night, they watched the Seahawks defeat the Panthers, 23-17. Shaun Alexander ran for 195 yards and a touchdown, and Josh Brown connected on three consecutive field goals in the second half to ice the game.

The Seahawks won, the stadium shook and a pair of newlyweds found a second home in a far-off city in the Pacific Northwest.

"It was pretty easy (to love the Seahawks), to be fair, because Seattle as a city is just amazing, and it's got such a laid-back vibe," Michelle Clarke said.

On the street, the line is littered with jerseys — from Wilson to Alexander to Matt Hasselbeck to Walter Jones to Steve Largent to Rocky Bernard.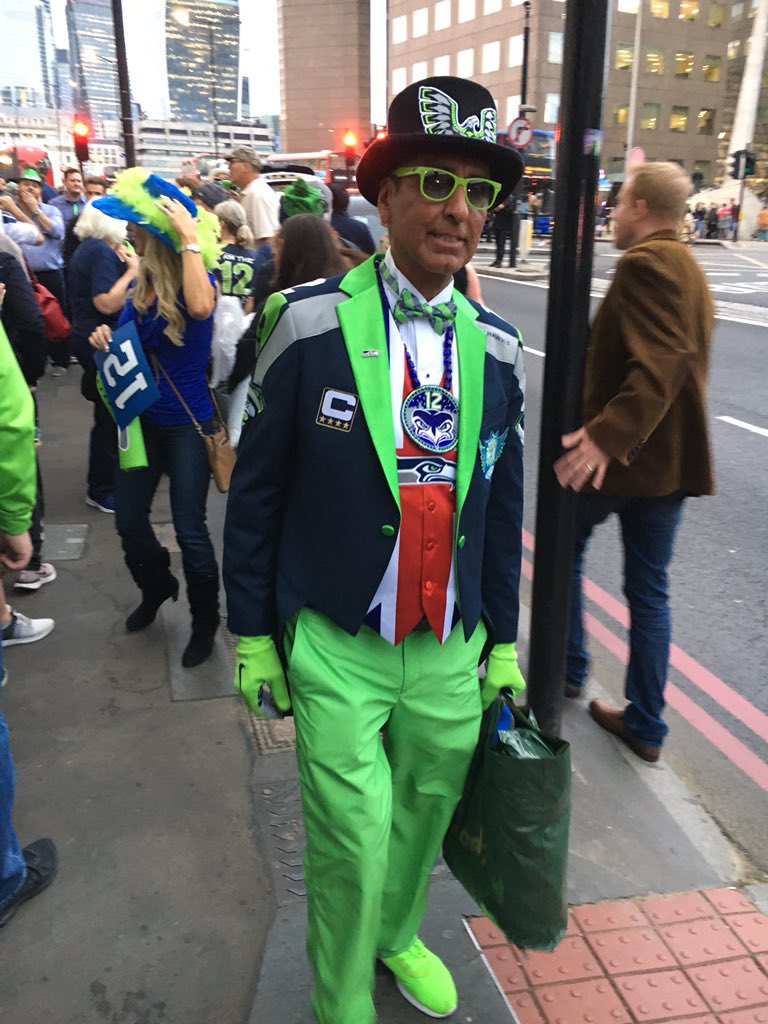 https://www.seattletimes.com/sports/sea ... ondon-bar/