Why would they sign a guy to a 10 mil contract to a position that wasn't really an immediate need for us? Maybe, they have different plans for him???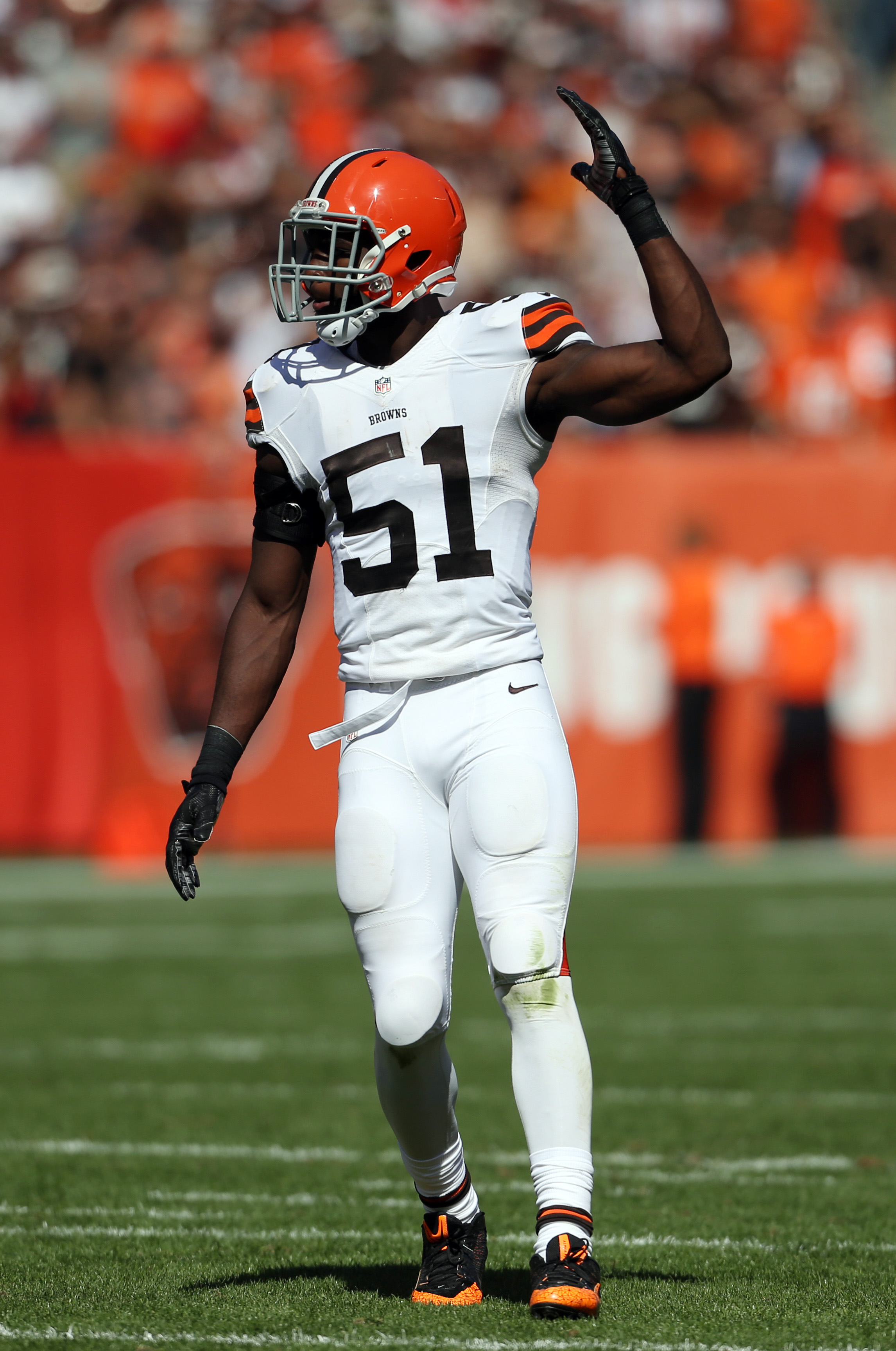 40 YARD DASH: 4.58 SEC
VERTICAL JUMP: 37.0 INCH
BROAD JUMP: 128.0 INCH
3 CONE DRILL: 6.84 SEC
20 YARD SHUTTLE: 4.39 SEC
STRENGTHS
Tall, long and explosive pass rusher who projects best as a stand-up, weakside edge rusher in the NFL. Incredible first step off the snap, can turn the corner on the outside and shimmy inside against leaning tackles. Not a contact-shy player despite his slight build, often lines up on the strong side and/or inside of tight ends in a tight alignment. Strong player setting the edge against the run. Willing to take on tackles man-up, extends his arms to keep distance and can get off to grab backs trying to get through the hole. Takes tight ends backwards into the background using his length and foot work. Works through blocks to get down the line to chase plays. Overall agility and length make him effective in coverage, can stay with running backs out of the backfield and wrap up receivers in space. Excellent straight-line speed shows when chasing down plays from behind. Uses his length and jumping ability to knock down passes if unable to reach the quarterback.
40 Yard Dash: 4.62 seconds
Vertical Leap: 32.0 inches
Broad Jump: 116 inches
Three Cone: 7.36 seconds
20 Yd Shuttle: 4.41 seconds
STRENGTHS
Chancellor has outstanding size for the safety position. Plays with great strength and has the toughness needed to consistently help up in the box in run support. Has been a highly productive player. Durability is not a concern. Exhibits a really impressive motor, refuses to be blocked and plays hard through the whistle.