I like finding prospects that are kind of flying under-the-radar, and there are a few on Kentucky's defense. The player I like best is DE/LB Alvin "Bud" Dupree, although his teammate DE Za'Darius Smith gets more attention at least from the TV commentators covering Kentucky's games. Dupree's quickness stood out when I was watching Louisville vs. Kentuky a couple weeks ago, so I went back and specifically watched Dupree during that game (I had it recorded on my DVR) and he looked good. I got a chance to get a look at him again yesterday this time vs. Florida and again he didn't disappoint, he got a sack, broke up a pass covering a WR and he got some pressure on the QB. He is a little raw technique wise when rushing the passer, but he has good quickness, a good motor, and at 6-4 252 lbs body type fits either at LEO or strong side LB for the Seahawks. Dupree is only a Junior, but if he decides to declare for the draft he is a player that could be a option for us in the first few rounds of the draft.
Here is an article on Dupree,
http://www.kentucky.com/2013/08/22/2781198/uk-defensive-line-finally-at-end.html
There are not any youtube highlight clips of him yet. But as the season wears on I'm sure some will be posted by one of the guys that puts together youtube scouting highlight videos of prospects.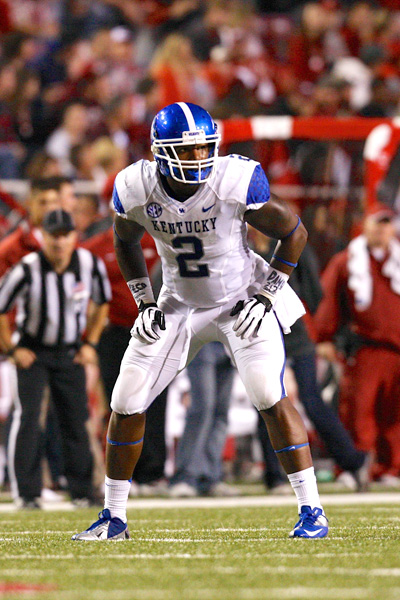 Here is a video of him and his teammate DE Za'Darius Smith.
U of Kentuky has Smith is listed as 6-6 254 lbs and Dupree is listed as 6-4 252 lbs, and clearly Smith is not 2 inches taller than Dupree. You never can trust the listed heights for prospects.