pehawk wrote:
I like him better than Hunt, fo sho. I'd have zero issue with him at #25, none. Athletic, raw, but obvious instincts.

My fear is that he's Mormon. After that doc series called "Big Love" and Te'o creating Leukimia, I just cant trust any of them. I dont even think Shark's ever been ill. In fact, I bet ya Shark's a 6'5" 5-star recruit, hoping to play for his boy, Rashard "Bronco" Mendenhall.
Shit.... ok, it's time to come clean.
I'm 17 years old. I play high school football, baseball, basketball, wrestling, soccer, and run track. I've lettered all 3 years, and am going to graduate early next year to make sure to get into spring practice. I've narrowed my choices to BYU, Alabama, Baylor, McNeese State, and PLU. I went strictly on uniforms.
I'm half Tongan and half Samoan, so I hate myself and typically get in knife fights with my brothers, depending on if they claim the Tongan or Samoan side on that particular day. We have to "declare" our culture each morning. If they pick something different than what I'm already thinking, then we have a gang fight before I tear out of our house in West Valley in my 68 Impala.
I play QB and DE, as well as LB, KR, K, P, and RB. I also play CF, pitch, catch, am a switch hitter (but only on the field, I promise), and I bat .625 and have a slugging pct. that is so high that they are creating a new stat for me. I only have 1 single on the year, because the field was wet and I slipped halfway between first and second and I'm lazy enough that I felt it was easier to go back to 1st than to continue on to second.
I average 28 ppg in hoops, and am the state super heavy champ in wrestling, but I think it's kinda gay so I make sure to wear a cape and mask to all wrestling meets. I am known as the "Island Madman". The state wanted me to participate so bad, that they went to professional wrestling costume and naming rules.
I am not a Mormon, but I heard about them once and thought it would make me sound WAY cooler to pretend to be one. I figured it was the only way to get chicks. I'm not really married to a black lady as I always claimed and my kids aren't really mulattos. Again, all farce, since I'm 17. I've also been a writer, and wrote under the pen name "Gary Larson". Mostly comics I drew as a kid, you may have seen them. I also wrote as Bill Watterson, and came up with the idea of my characters "Calvin" and "Hobbes" while studying philosophy and really wanting to create a bumper sticker for my Chevy that showed a kid pissing on a Ford Logo and a masterpiece was born.
Pheeeewwwww. It feels good to get all of that off of my 52 inch tattooed Maori style chest that makes me look like a much younger and cooler version of Dwayne "the Rock" Johnson. SHAKA BRADDAH!
And I leave you with the Maori war dance... the haka...
KAMATE KAMATE KAORA KAORA
KAMATE KAMATE KAORA KAORA
TENNAY TAY TENGATA PUH URU AH URU
NANA AY A TIKI WAKA WHITI TAY RAH
A UPA NAY - KA UPA NAY
A UPANAY KAUPANAY A TIKI TAY RAH..... HEEEEEEE!
Sorry for any misspells. The only Maori I speak is yelling the Haka at my brothers before our morning knife fights. KAMATE HEEEE!!!!
And by the way... I look nothing like the douchenozzle appearing below. I have no idea who keeps saying this is me, but I guarantee you... this is NOT me. I am not the stupid looking white dude pictured below. So if you see this guy at a Hawks game or just anywhere, run straight up to him and kick him in the junk as hard as you can and say "You couldn't hold Shark's Fin... you losing sack of crap!"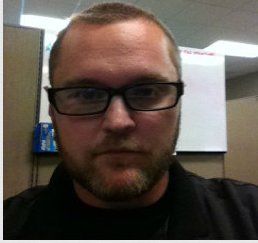 And this is NOT the $20,000 worth of titanium they just took out of my back. I promise. It belonged to somebody else. Probably the same loser in those pics.
This never happened to my back. I defy you to prove it!
If I ever find out whose wedding photo this is, I'll throat punch him and steal his hot wife! Strangely enough, I'm 97.38632% sure those are actually my parents standing in on that photo. Hmmm, I wonder if they were doing an independent modeling gig. That's my best guess.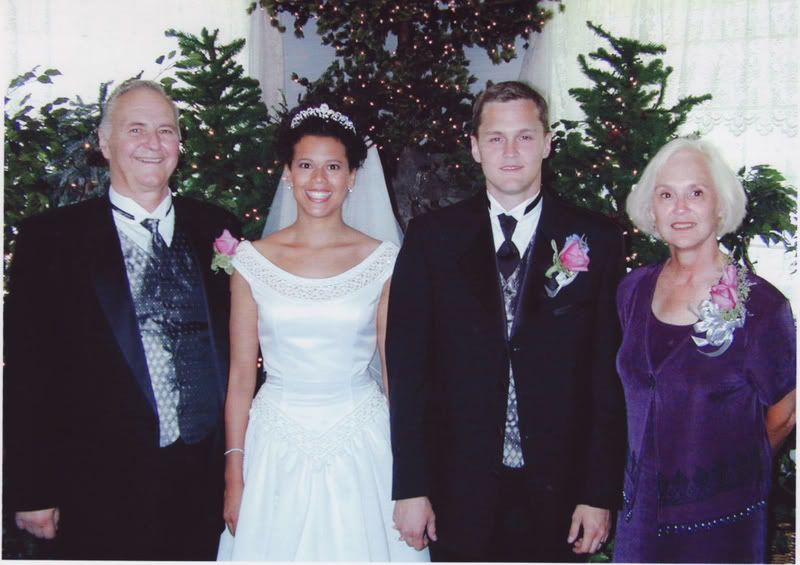 And a real ad I found in a Jazz game program once featuring my evil twin Karl Malone